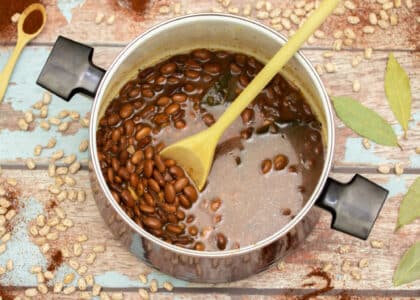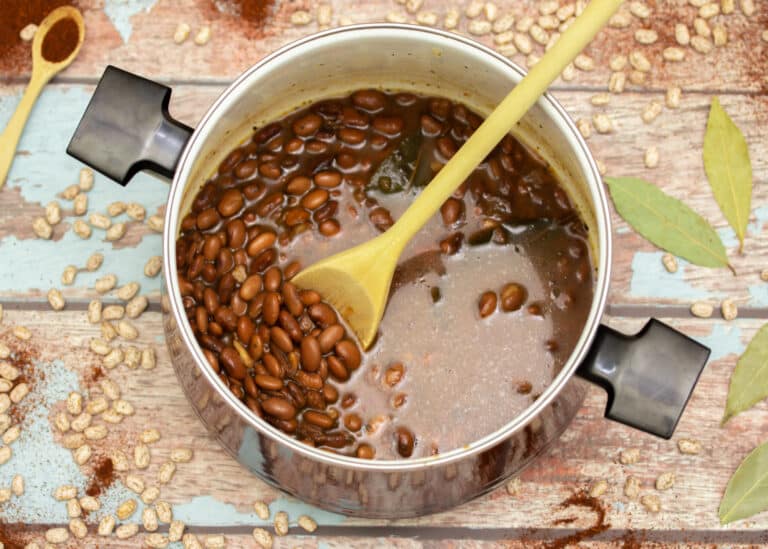 Delicious vegetarian pinto beans that are slow-cooked to perfection. This crockpot recipe not only makes great beans, it also makes a great broth for soups and more.
Ingredients
¼
teaspoon
cayenne pepper
Directions
Check the beans for any bad ones and remove them. Rinse remaining beans.
Add all ingredients to the crockpot.
Cook on medium high for 8 hours, until beans are tender.
There will be leftover liquid. You can serve the beans kinda soupy or strain them out. The leftover liquid can be used later in soup stocks.
To store the beans, place them in an airtight container in the fridge. You can freeze them for up to 6 months.
These beans are great as a side to any Mexican dish but make great tacos, nachos, and burritos too.