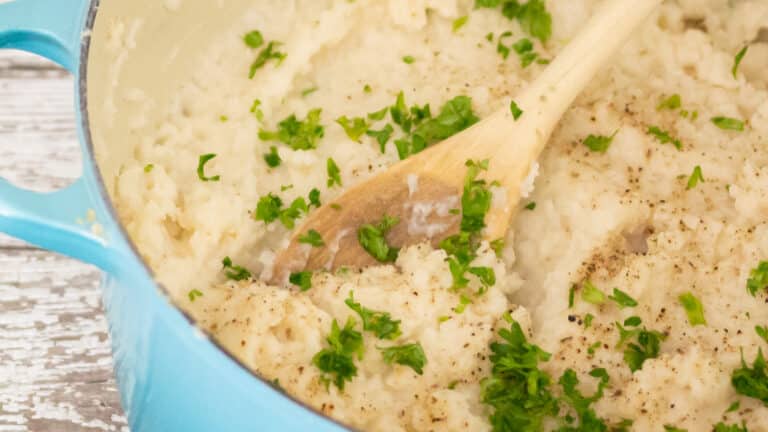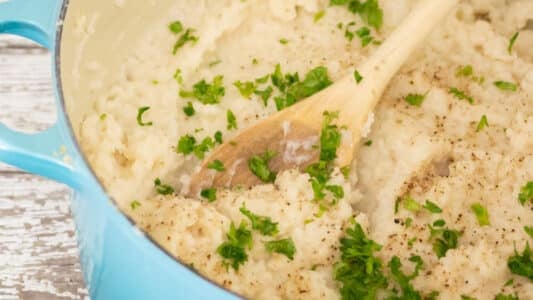 Want a delicious side dish that is mashed potato-like but not loaded with as many carbs and calories? Then try this mashed cauliflower with parmesan cheese.
Ingredients
2
heads cauliflower, riced
3
tablespoons
chopped chives
Directions
Boil until tender. Add cauliflower and water and bring to a boil, cook until the cauliflower is tender, about 10 minutes.
Reserve the cooking liquid, then drain. Reserve 1/4 cup of the cooking liquid. Drain the cauliflower.
Mash or purée. Place the drained cauliflower and reserved cooking liquid back in the pot. Mash using an immersion blender to desired consistency.
Mix in half butter and salt to taste. Plate a pat of butter on top. Serve hot.
Add in the parmesan (mention using rind), half of butter, and mix thoroughly. Garnish with chives. Serve hot.