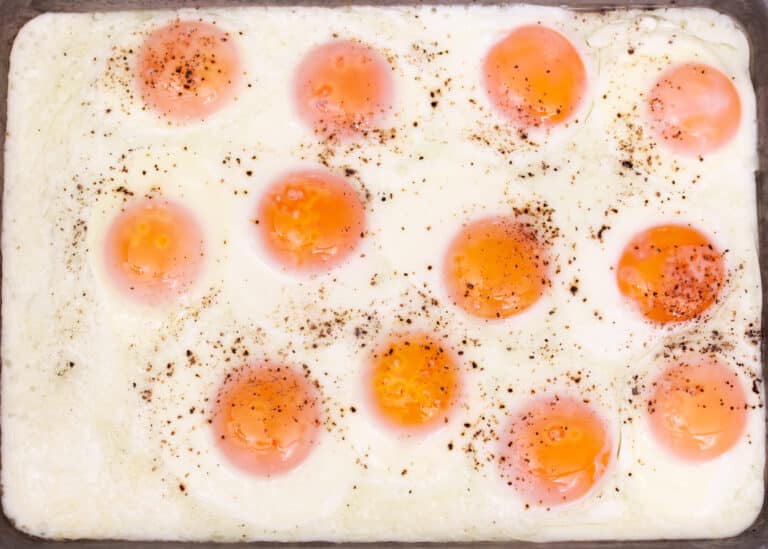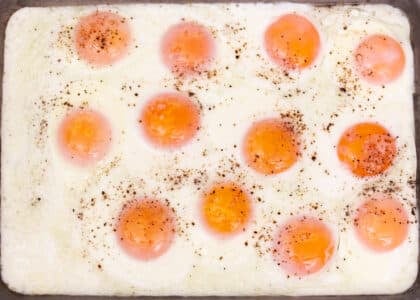 These sheet pan eggs are an easy way to prepare breakfast for a group or to do meal prep. Either way, you will have tasty, perfectly cooked sunny side up eggs in just minutes.
Ingredients
Directions
Preheat oven to 425 degrees F.
Remove the baking sheet and, working quickly, crack the eggs onto the pan. This will start frying the eggs a bit, so they move around a little less, making it easier to distribute them across the pan.
Salt and pepper the eggs and then carefully return the pan to the oven.
Bake for 5 minutes to just set the whites and leave the yolks runny, or until the desired doneness. Keep in mind, the whites will set a bit more after the pan has been removed from the oven.
If you are not using the eggs immediately, they can be stored in the refrigerator in an airtight container for up to 4 days.
Enjoy!