Simple Sheet Pan Shakshuka
Shakshuka is a great Mediterranean dish for breakfast or any time of day. This sheet pan recipe is simple and easy to make, but still, jam-packed with veggies.
1
orange bell pepper, diced
1
(25 ounce) jar of The Jersey Tomato Co Marinara Sauce
1
Preheat oven to 400 degrees F.
2
Add the zucchini, onion, and bell pepper to a rimmed half sheet pan . Drizzle the olive oil over the veggies and season them with salt and pepper to taste. Use a spatula to toss the veggies until fully coated.
3
Roast the veggies for 30 minutes.
4
Add the Jersey Tomato Co. Marinara to the sheet pan and bake for another 10 minutes.
5
Remove the baking sheet from the oven. Make room for the eggs by making 6 wells into the veggie mixture using the back of a spoon.
6
Crack the eggs into the indentations and season them to taste. Carefully place the sheet pan back in the oven and bake for 8-12 minutes, or until the eggs set as desired.
7
Remove from the oven and serve. This recipe intends to be simple but if you have cilantro or feta on hand, top the shakshuka with that.
8
Enjoy!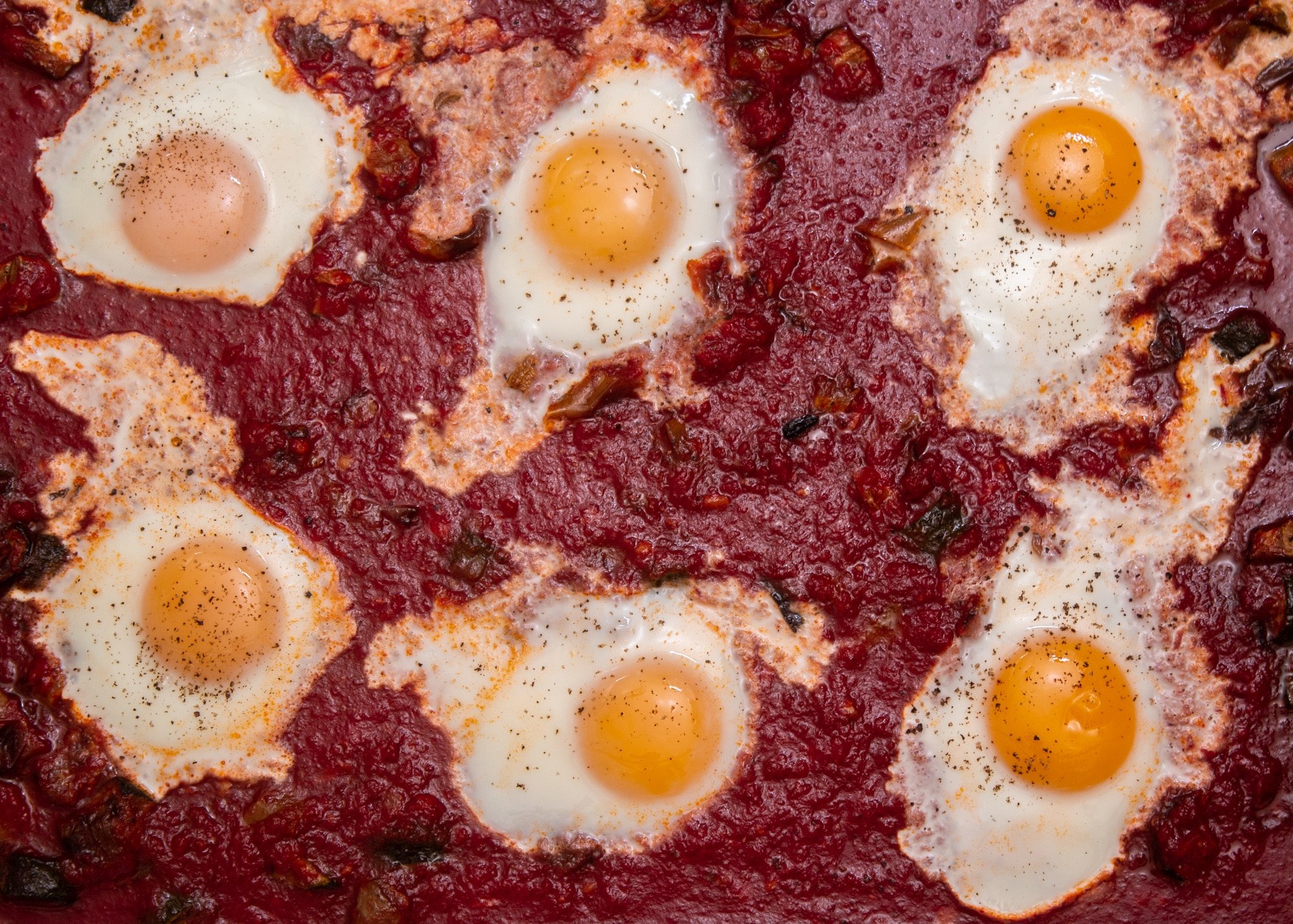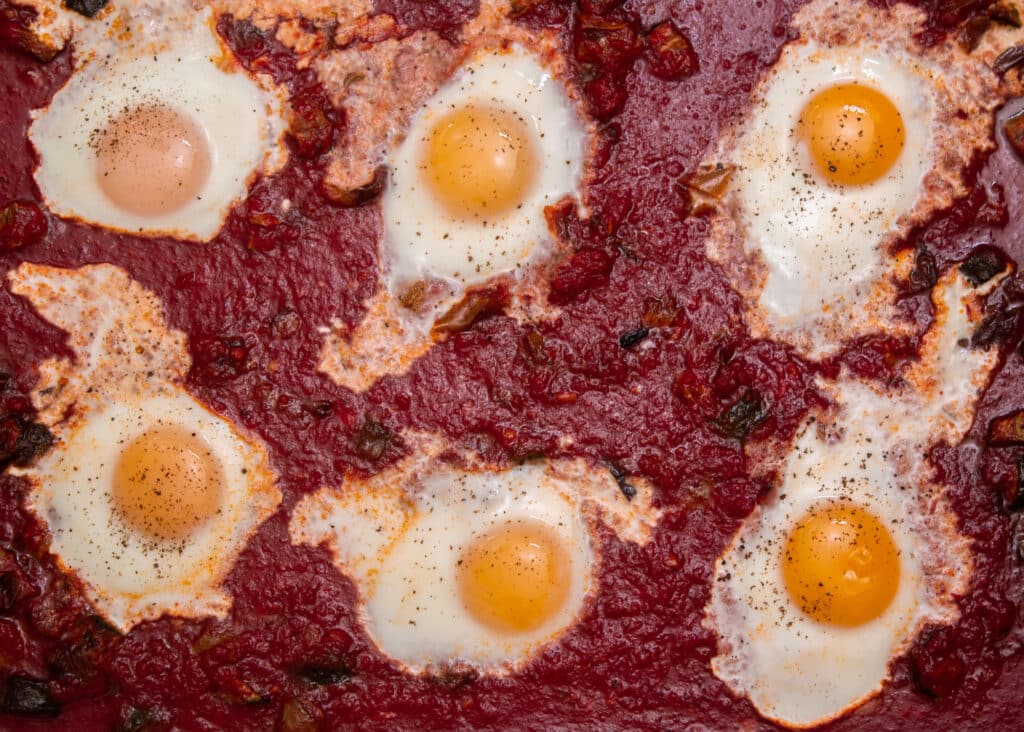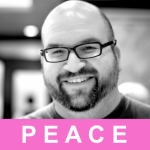 Food pornographer, full-time vegetarian, pointy beard enthusiast, and I say 'hella' too much. Founder and creator of Cooking Stoned.
Are you hungry? Subscribe to our weekly newsletter!