Double Caramel Apple Dutch Baby
Caramel is so tasty you need it twice! This apple dutch baby recipe has a caramel puffed pancake topped off with caramel apples.
Cinnamon Caramel Apples
1
tablespoon
vanilla extract
2
apples, cored and sliced
Caramel Dutch Baby
1
teaspoon
vanilla extract
1
teaspoon
powdered sugar
1
Preheat the oven to 375°F.
Cinnamon Caramel Apples
2
Melt 1 tablespoon butter in a cast-iron skillet over medium heat. Add in 2 tablespoons of cream and ¼ cup brown sugar. Mix to fully combine.
3
BTW, brown sugar lasts indefinitely. Even when it gets hard as a brick, it is still safe to enjoy. Simply microwave the brown sugar in a microwave-safe dish at 10-second intervals until it is easily fluffed with a fork. Be careful not to melt the sugar!
4
Add 1 teaspoon ground cinnamon and a pinch of sea salt. Mix to combine. It's really important to incorporate the brown sugar, which is why these ingredients are added after.
5
Bring mixture to a low simmer and cook for 1 minute. Add in the 1 tablespoon vanilla extract and mix to combine.
6
I recommend using real vanilla extract instead of the imitation kind. The real stuff lasts forever when stored in a cool dark place, whereas the imitation kind degrades quicker and is only good for one year past the Best By date. Plus the real stuff just tastes better.
7
Add in the 2 apples sliced and cook for 5 minutes at medium. You want to cook the apples but not burn the caramel. Only let the caramel sauce simmer.
8
Once the apples have softened, remove them and most of the caramel from the skillet.
9
BTW, apples are great for ripening climacteric fruits. This is a fruit that continues to ripen after being picked like stone fruit, bananas, avocados, etc. Just pop the apple into a paper bag with the other fruit you wish to ripen, roll it up, and let sit for a day or two until desired ripeness.
Caramel Dutch Baby
10
Warm ½ cup of milk in the microwave for 30 seconds on high until warm.
12
Let the milk cool and then whisk in the 1 teaspoon of vanilla extract and 2 eggs. It is important the milk has cooled to not cook the eggs.
13
Whisk together the ½ cup of flour and 1 tablespoon of sugar in a separate bowl.
14
Flour will last about a year past the best by date when stored in a cool dark place but if you stick it in the freezer, it can keep up to 2 years past.
15
Add the liquid mixture to the dry ingredients and whisk until smooth.
16
Add the batter to the cast iron skillet and bake for 20 minutes, until batter has puffed and cooked through.
Double Caramel Apple Dutch Baby
17
Top the dutch baby with the Cinnamon Caramel Apples and dust with powdered sugar.
18
Enjoy!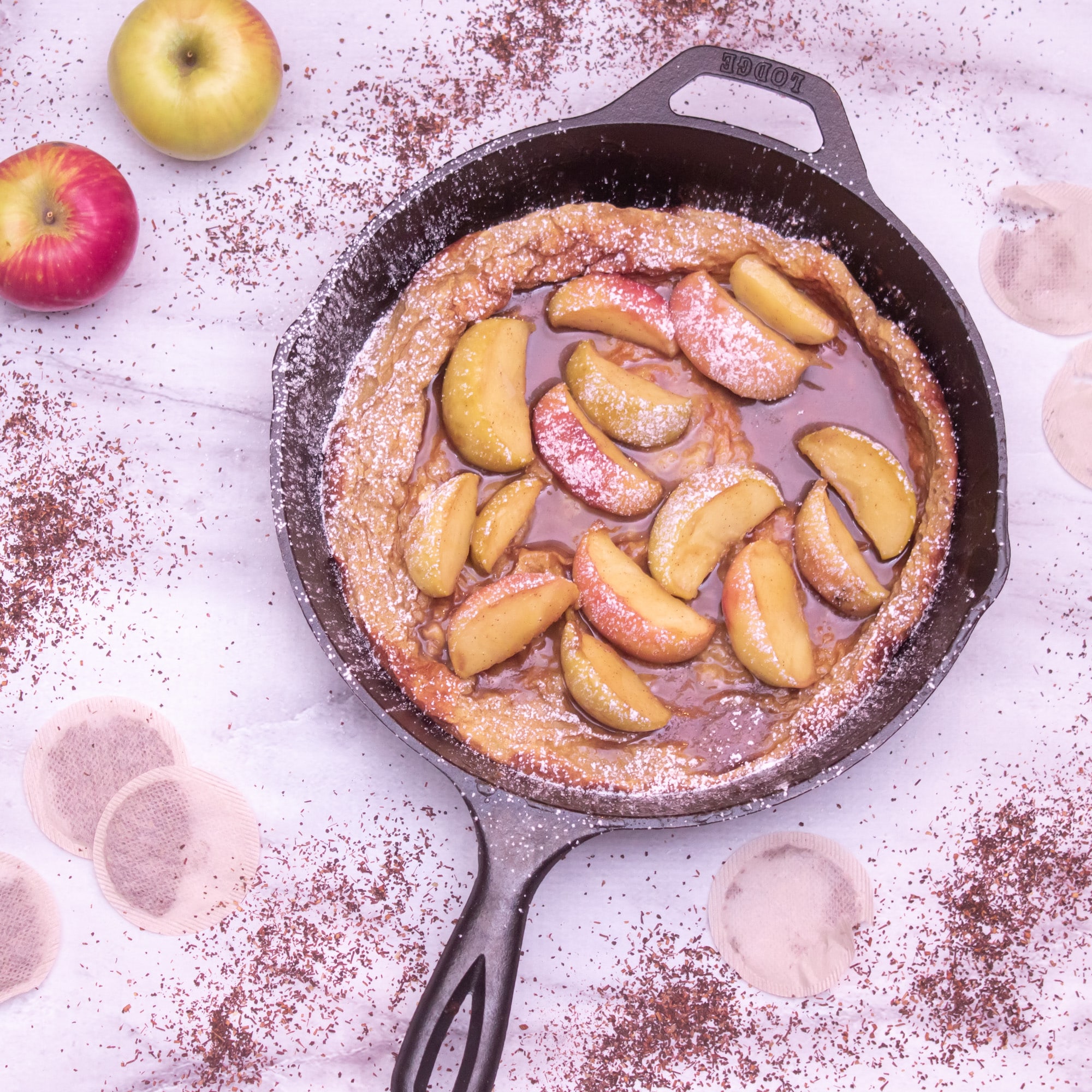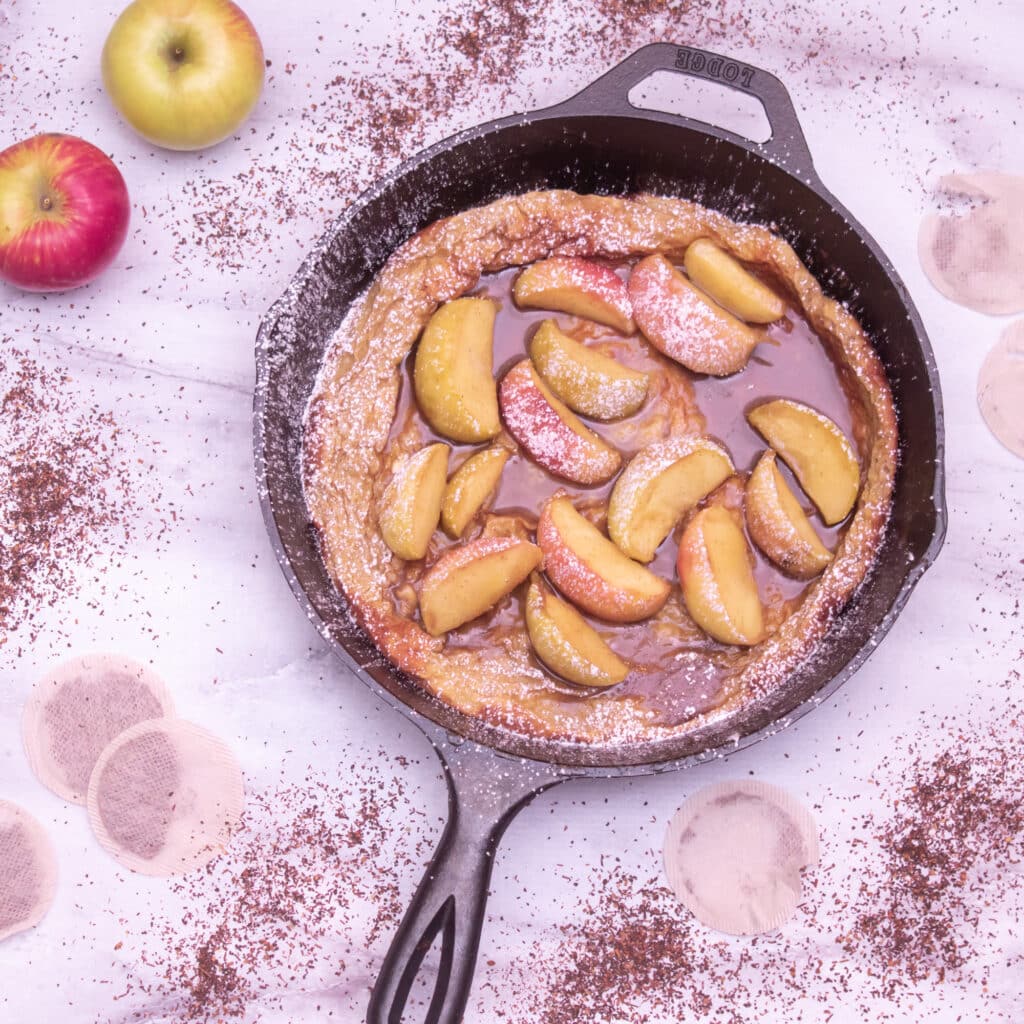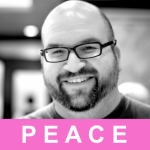 Food pornographer, full-time vegetarian, pointy beard enthusiast, and I say 'hella' too much. Founder and creator of Cooking Stoned.
Are you hungry? Subscribe to our weekly newsletter!