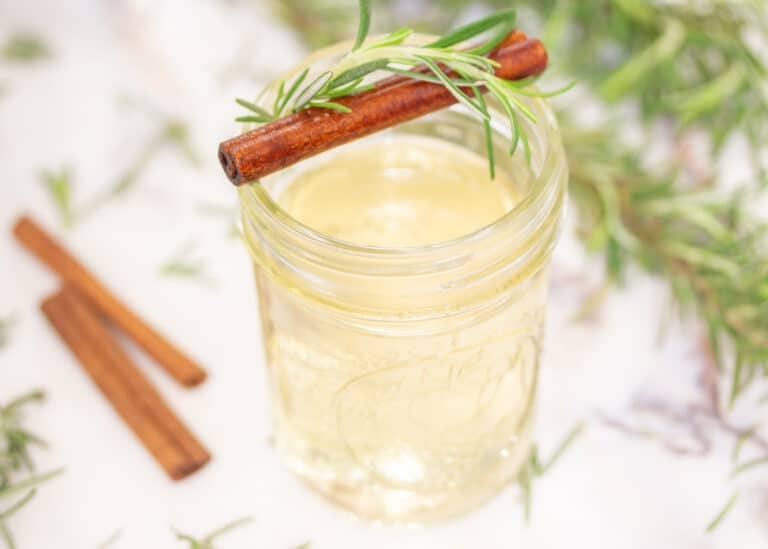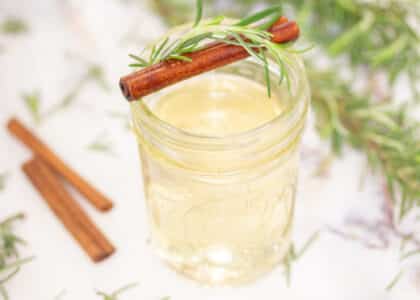 Flavored syrups are a great addition to cocktails, mixed drinks, or homemade sodas. The simple syrup recipe is wonderful combination of fresh rosemary and spicy cinnamon.
Ingredients
6
sprigs of fresh rosemary
Directions
Add fresh rosemary, a cinnamon stick, sugar, and water to a small pot over a medium heat.
Stir occasionally until the sugar has completely dissolved.
When the liquid comes to a low simmer, cover the pot, and remove the pan from the heat.
Let steep for about 3 minutes, longer if you want a more intense flavor, up to 10 minutes.
Strain out the rosemary and cinnamon, reserving the liquid. It should make ¾ cup of syrup.
Transfer it to an airtight container.
The syrup keeps in the fridge for about 2 weeks. This syrup is great for teas, homemade sodas, and cocktails.