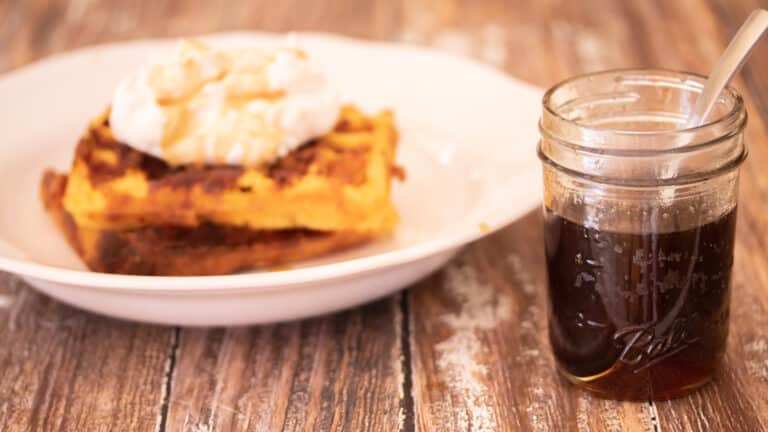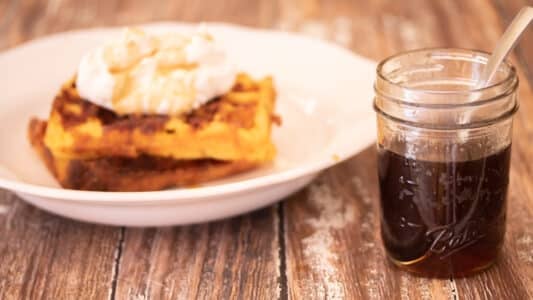 Take your pancakes, waffles, or anything else to the next level with this delicious syrup recipe featuring maple and bourbon. Brunch and breakfast will never be the same!
Ingredients
½
teaspoon
vanilla extract
Directions
Add the maple syrup to a small saucepan over a medium-high heat. Bring it to a simmer. Be careful. If you don't keep an eye on it, it can boil over.
Add in the bourbon, vanilla extract, and butter. Return to a simmer and cook for 1 minute.
You can make this ahead of time too. A layer of butter will form on the top when cooled but easily mix in when warmed back up.
Once opened, maple syrup will last about a year in the fridge. So lots of reasons to make these waffles! Butter lasts about 4 months in the fridge but up to a year when frozen.
You can veganize this by excluding the butter. I have not tested it with vegan butter.