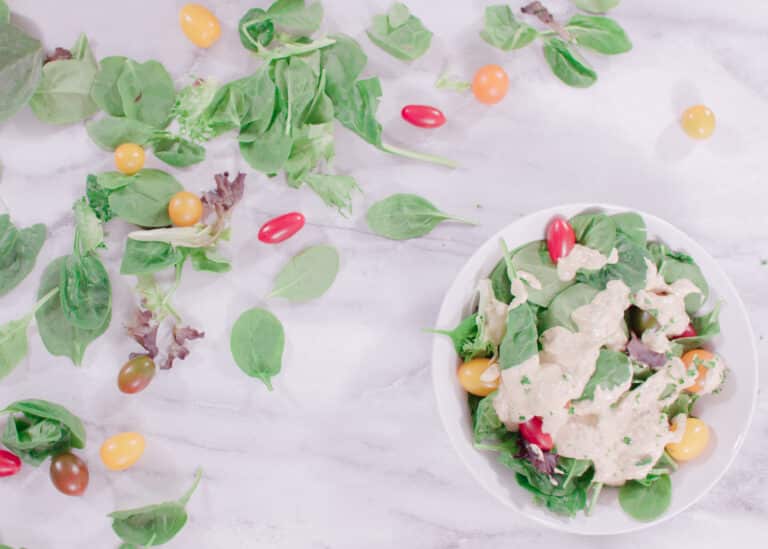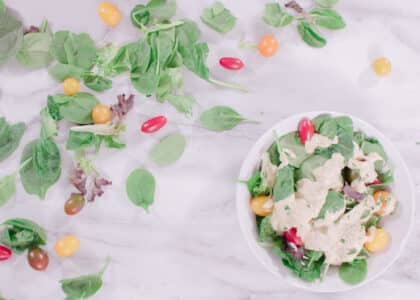 How to make hummus dressing infused with CBD. Level up your favorite vegetable dip or use it as a straight up salad dressing. You can easily omit the CBD.
Ingredients
1
tablespoon
Dijon mustard
2
tablespoons
chopped parsley
Directions
Dissolve ¾ teaspoon Infuse It water soluble CBD into 1 tablespoon of lemon juice. A bit of heat can help dissolve, so you may want to nuke the syrup in the microwave for 5 seconds before mixing.
Add lemon juice mixture to the bowl of a food processor along with 8 ounces hummus, 2 tablespoons olive oil, 1 tablespoon Dijon mustard, 2 tablespoons chopped parsley, and ⅛ teaspoon black pepper. Pulse until smooth.
Dressing will keep in the fridge in an airtight container for up to 1 week. Enjoy!