Easy Vegan Slow Cooker Ramen
A tasty and easy vegan ramen dish you make right in your crock pot. No expensive or complicated spices required! It's plant-based, clean, and full of umami.
1
tablespoon
vegetable oil
1
tablespoon
red curry paste
8
ounces
mushrooms, sliced
15
ounces
can sweet corn, undrained
Nutrition Facts
Servings 8
Prep Time15 minsCook Time7 hrs 15 minsTotal Time15 hrs 30 mins
2
This is referred to as blooming spices. By sauteing them in oil, the spices will release even more of their flavor compounds.
3
These Zen of Slow Cooking spice blends are highly versatile. They make a great flavor foundation for a variety of dishes and this recipe is one example. Plus, they're free from salt, or low sodium, non-GMO, and preservative free. Check out their website for even more inspiration!
4
Add in the 4 cloves of garlic and saute for a minute. Add the 1 tablespoon of red curry paste and saute for a minute.
5
Increase heat to medium and add the ½ cup of mirepoix -- 2 parts chopped onion, 1 part chopped carrot, 1 part chopped celery. Saute until the carrots are slightly tender.
6
Add the 8 ounces mushrooms and saute until browned.
7
These Zen of Slow Cooking spice packets make it easy to explore the world of flavors out there without having to buy a ton of unique ingredients that you may never use or might not even like. Fewer jars means you spend less money, fewer spices going bad and less food waste. Just one of the many ways this Certified B Corporation is helping the planet. You all know how I feel about food waste!
8
Add the 8 ounces of cubed tofu, ¼ cup soy sauce, 15 ounce can of corn, and 6 cups of vegetable broth to the pot. Remember to press out the tofu before chopping to remove any excess water. The can of corn isn't drained as the starch in the liquid will make the broth creamy.
9
I also want to add, on the back of the packets you typically find a recipe to use it but also a fun little story about how this particular blend came to be. Hint: it usually involves traveling somewhere and tasting something delicious.
10
Increase heat to medium-high, cover, and bring the ramen to a boil. Reduce heat to low and let cook for 7 hours.
11
Now let the ramen cool overnight in the refrigerator. By doing so, all the flavors will come together and meld quite beautifully.
12
Before serving, bring the ramen back to a boil. Add in ½ cup broccoli and 4 ounces uncooked udon noodles. Return to a boil and cook for 10 minutes, until the noodles are tender and done.
13
Remove the ramen from heat and mix in 2 tablespoons of miso until it fully dissolves.
14
Serve with chopped cilantro, sliced jalapenos, and sliced green onions as optional toppings. Enjoy!
15
Be sure to check out The Zen of Slow Cooking for other tasty recipes using this Sichuan blend and more.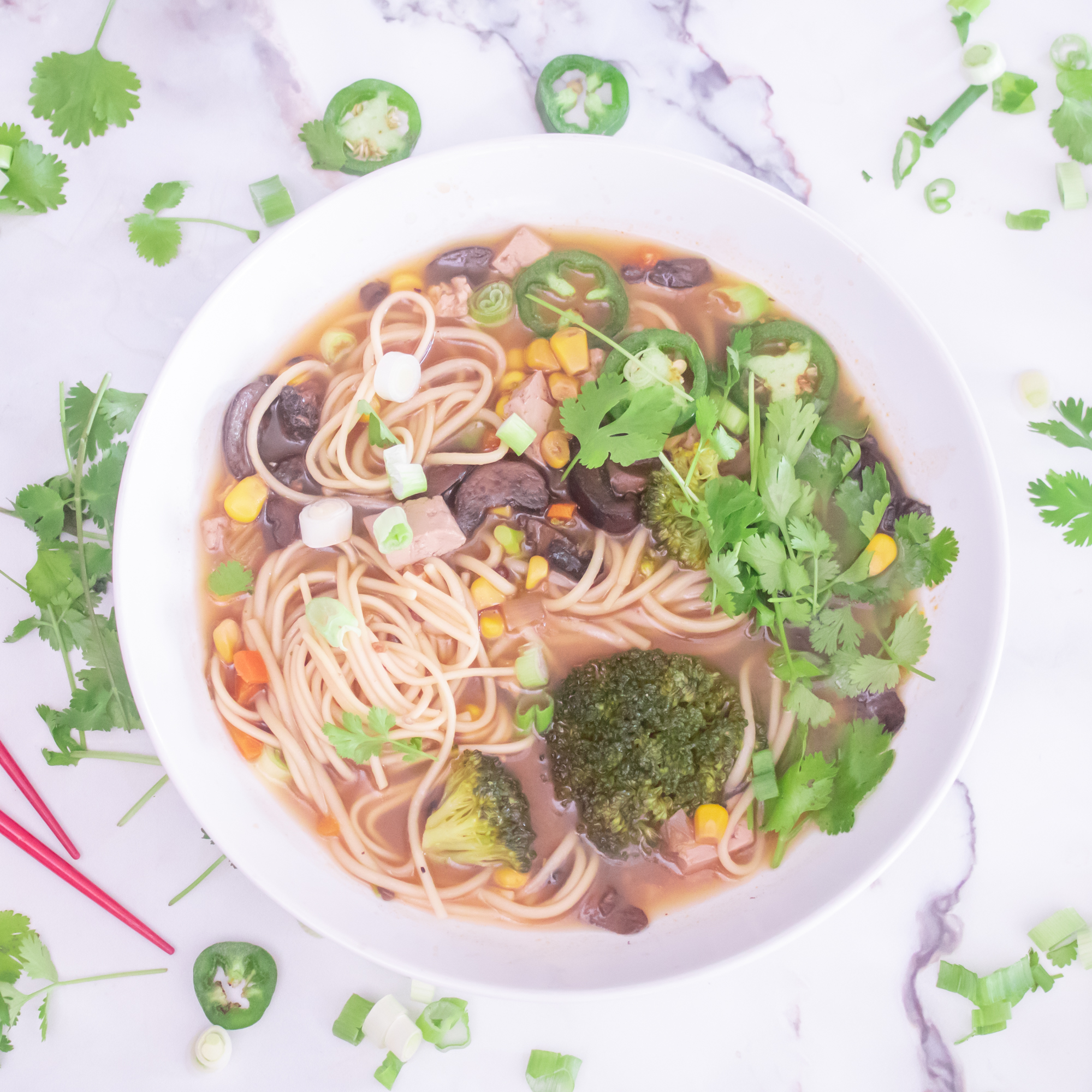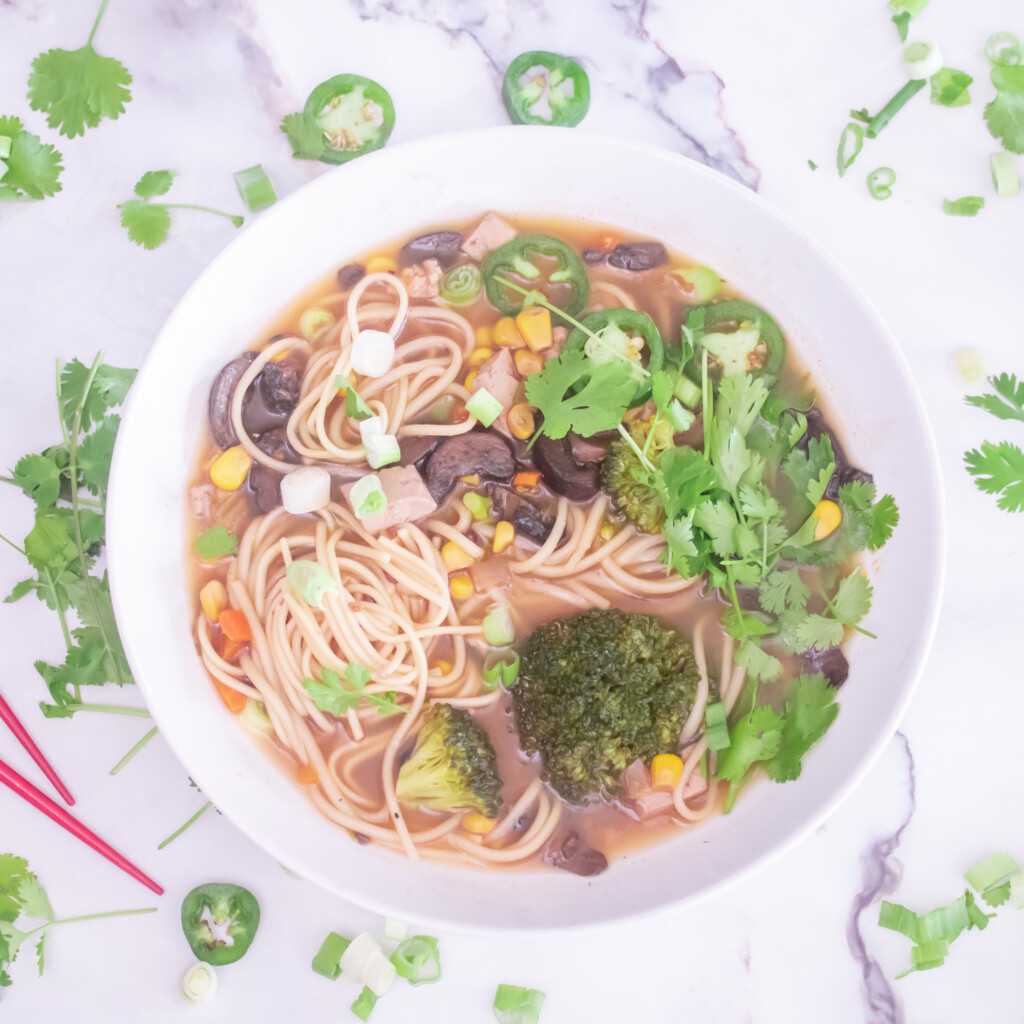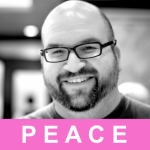 Food pornographer, full-time vegetarian, pointy beard enthusiast, and I say 'hella' too much. Founder and creator of Cooking Stoned.
Are you hungry? Subscribe to our weekly newsletter!