Easy Pra Ram Tofu with Roasted Spinach (Thai Peanut Sauce)
Thai peanut sauce is a treat. If you love Thai food but no fuss, you will love this simple and easy Thai peanut sauce recipe. Made with fried tofu and oven-roasted spinach but great over any of your favorite foods.
2
tablespoons
vegetable oil
2
teaspoons
red chili garlic sauce
1
Preheat the oven to 200 degrees F.
2
Add the fresh spinach to a full-sized baking sheet (26 inches × 18 inches), spreading it out evenly. Place the baking sheet in the oven and roast for 15 minutes until all the spinach has wilted.
3
For any leftover spinach, place the greens in a firm container that is lined with paper towels on the sides and the bottom. Stored this way, fresh spinach can last up to a few weeks. See more on storing spinach here: How to Store Fresh Spinach for Weeks
4
While the spinach is baking, fry the tofu.
5
Remove tofu from the package and press tofu to remove excess water. Cut the tofu into slabs. Pat them dry.
6
If you purchased more tofu than what is called for in this recipe, like you got the Costco pack, you might want to freeze it. Cut it up for how you plan to use it and store it in a freezer bag and in the freezer. It will keep for 3 months this way.
7
Warm 2 tablespoons of oil over a medium heat in a non-stick skillet, until the oil is water-like. Add the tofu to the non-stick skillet and cook for about 5 minutes on each side, checking that they are a nice golden brown.
8
Remove the tofu and cut up into cubes.
9
Add the coconut milk, brown sugar, soy sauce, and chili garlic sauce to a saucepan. You can use the same one you fried the tofu in if you like. Warm it over a medium-low heat to fully dissolve the sugar and combine the ingredients. Reduce the heat to low and whisk in the peanut butter.
10
For any leftover coconut milk, it will only last about 5 days once the can is opened. You can freeze it and then easily use it for curries, pancakes, or smoothies at a later date. The texture will change as the proteins and fats separate but it is still fine to eat. It will keep for 3 months frozen.
11
Fold in the fried tofu until all of it is coated in the sauce. Serve it over the roasted spinach.
12
You can make this dish ahead or make more so there are lots of leftovers. It scales pretty easily. Store the peanut sauce with the tofu separately from the spinach. Keep the spinach in a firm container with a few paper towels in the bottom to absorb any excess liquid. You will have to reheat the Thai peanut sauce to thin it out when you are ready to enjoy it. It will firm up in the fridge. It should all keep for about 5 days or so.
13
Enjoy!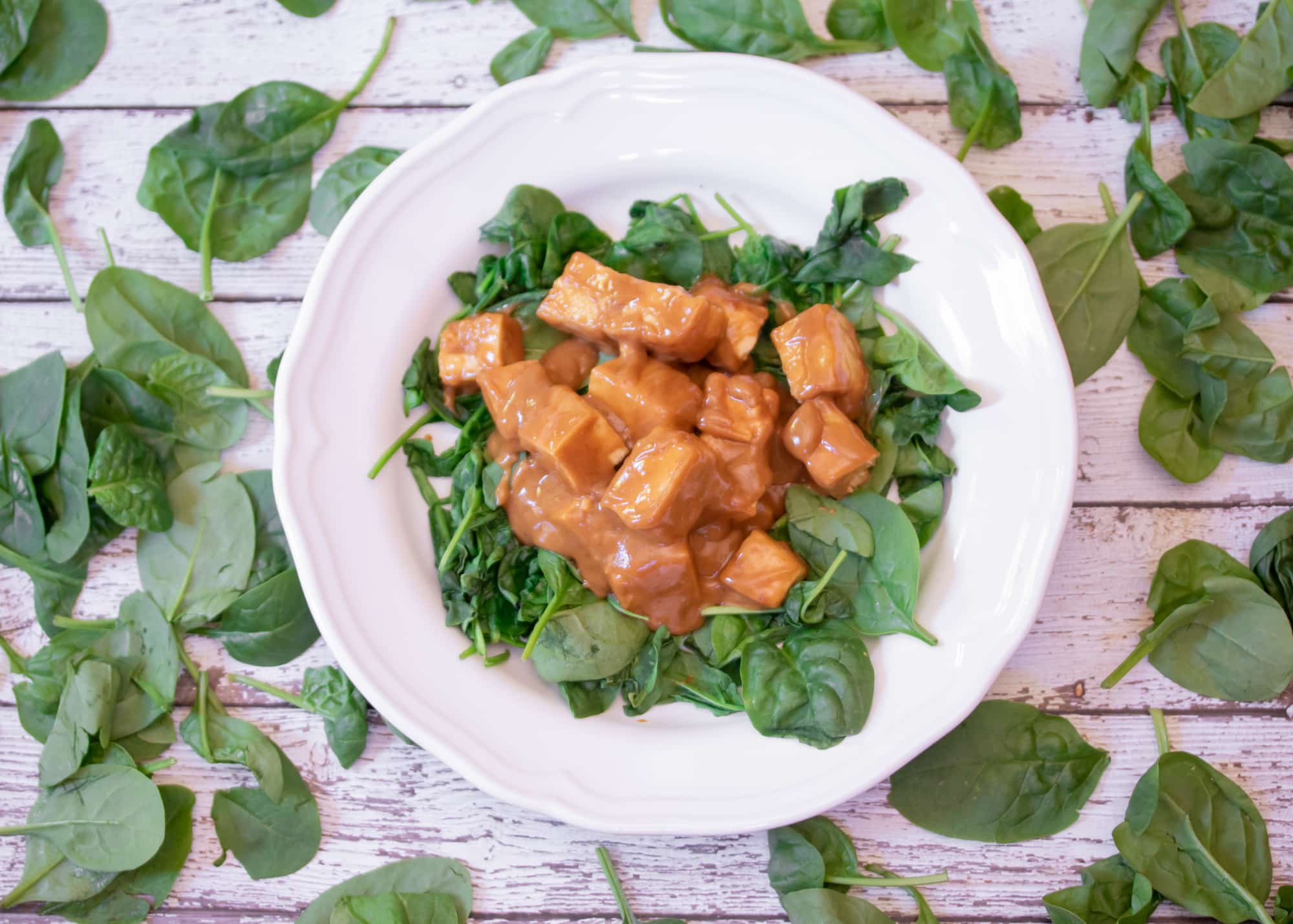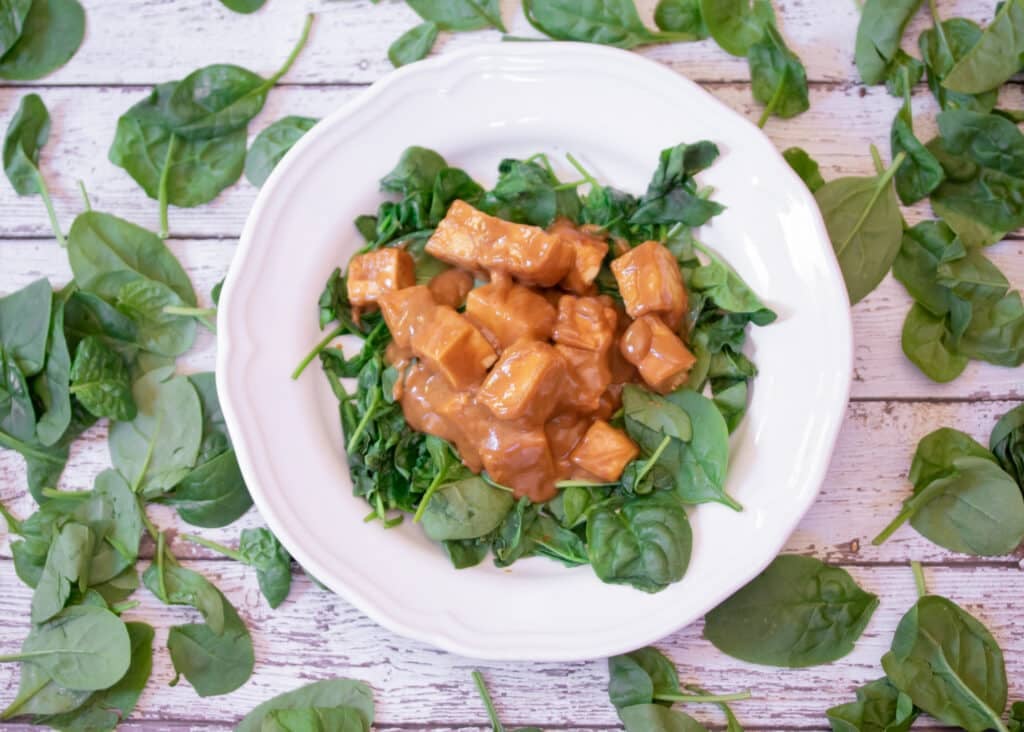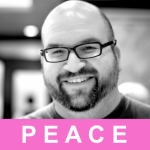 Food pornographer, full-time vegetarian, pointy beard enthusiast, and I say 'hella' too much. Founder and creator of Cooking Stoned.
Are you hungry? Subscribe to our weekly newsletter!