Baked Feta with Tomato, Olives, Garlic
This indulgent appetizer recipe has warm gooey baked feta swimming in fire roasted tomatoes, green olives, chickpeas, and more. Serve it up with some crusty bread!
2
cups
diced tomatoes, fire roasted
½
pound
heirloom cherry tomatoes
1
tablespoon
chopped parsley (optional)
1
Preheat oven to 400 degrees F.
2
Add 2 cups of the fire roasted tomatoes to a cast iron braiser. You can also do this on a sheet pan.
3
Make 2 wells in the tomatoes and place each 8-ounce feta slab in a well such that it is evenly spaced from the sides and with some space between each slab.
4
Add in the ½ pound cherry tomatoes, ¼ sliced onion, 3 cloves of garlic, ¼ cup chickpeas, ½ cup California Grown green olives, and ½ lemon, sliced.
5
Cover and bake for 20 minutes. Uncover and broil on high for at least 5 minutes, or until the feta is browns on the top and charred around the edges.
6
Top off with 1 tablespoon chopped parsley.
7
Enjoy with crusty bread or flatbread.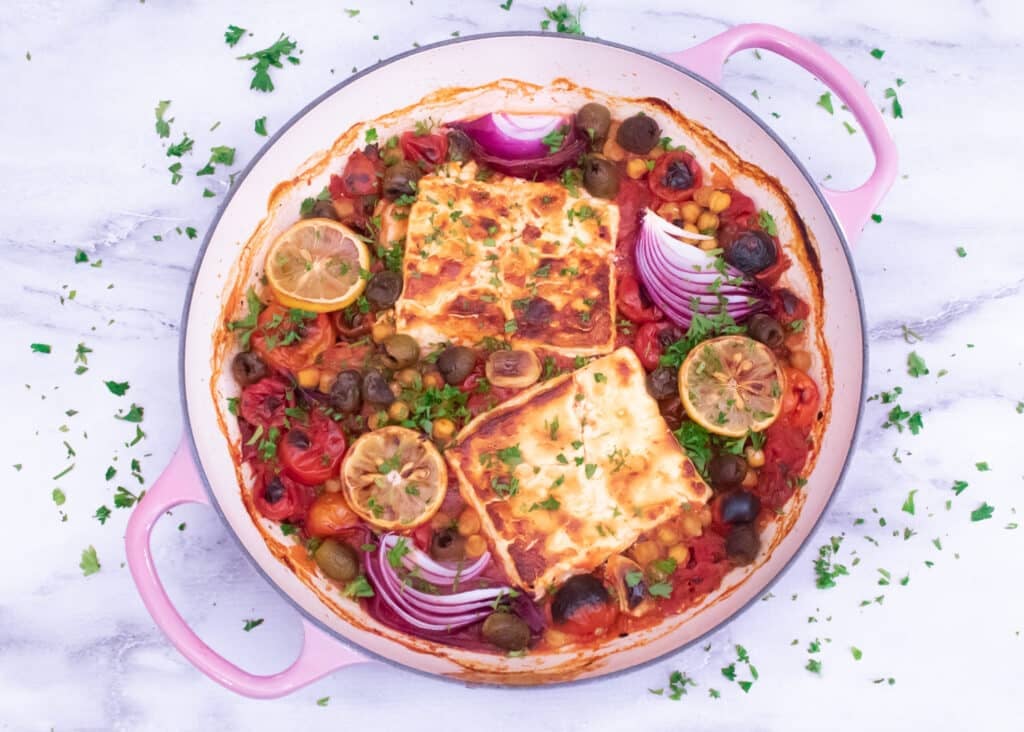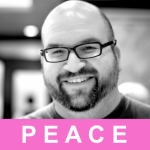 Food pornographer, full-time vegetarian, pointy beard enthusiast, and I say 'hella' too much. Founder and creator of Cooking Stoned.
Are you hungry? Subscribe to our weekly newsletter!