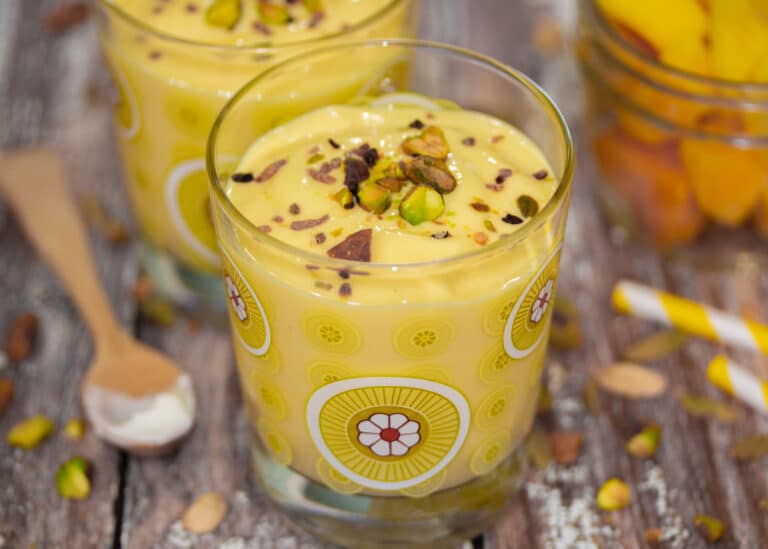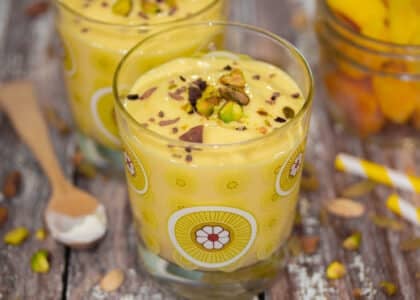 Do you always order a mango lassi when you go out for Indian food? Me too! Here is a great way to have that delicious drink for breakfast or any time of day. This healthy smoothie is packed with Greek yogurt.
Ingredients
1
tablespoon
chopped pistachio
¼
teaspoon
cardamom seeds
Directions
Add the Greek yogurt first then the mango. See here on how to cut a mango. Then the sugar, cardamom, and salt.
If you wish to use frozen mango, let it thaw out slightly. This smoothie doesn't have any added liquid so the frozen mango won't blend well.
Divide smoothie between three glasses, top with chopped pistachios and cardamom seeds.
Enjoy!