Mango Lassi Smoothie with Greek Yogurt
Do you always order a mango lassi when you go out for Indian food? Me too! Here is a great way to have that delicious drink for breakfast or any time of day. This healthy smoothie is packed with Greek yogurt.
1
tablespoon
chopped pistachio
¼
teaspoon
cardamom seeds
1
Add the Greek yogurt first then the mango. See here on how to cut a mango. Then the sugar, cardamom, and salt.
2
If you wish to use frozen mango, let it thaw out slightly. This smoothie doesn't have any added liquid so the frozen mango won't blend well.
4
Divide smoothie between three glasses, top with chopped pistachios and cardamom seeds.
5
Enjoy!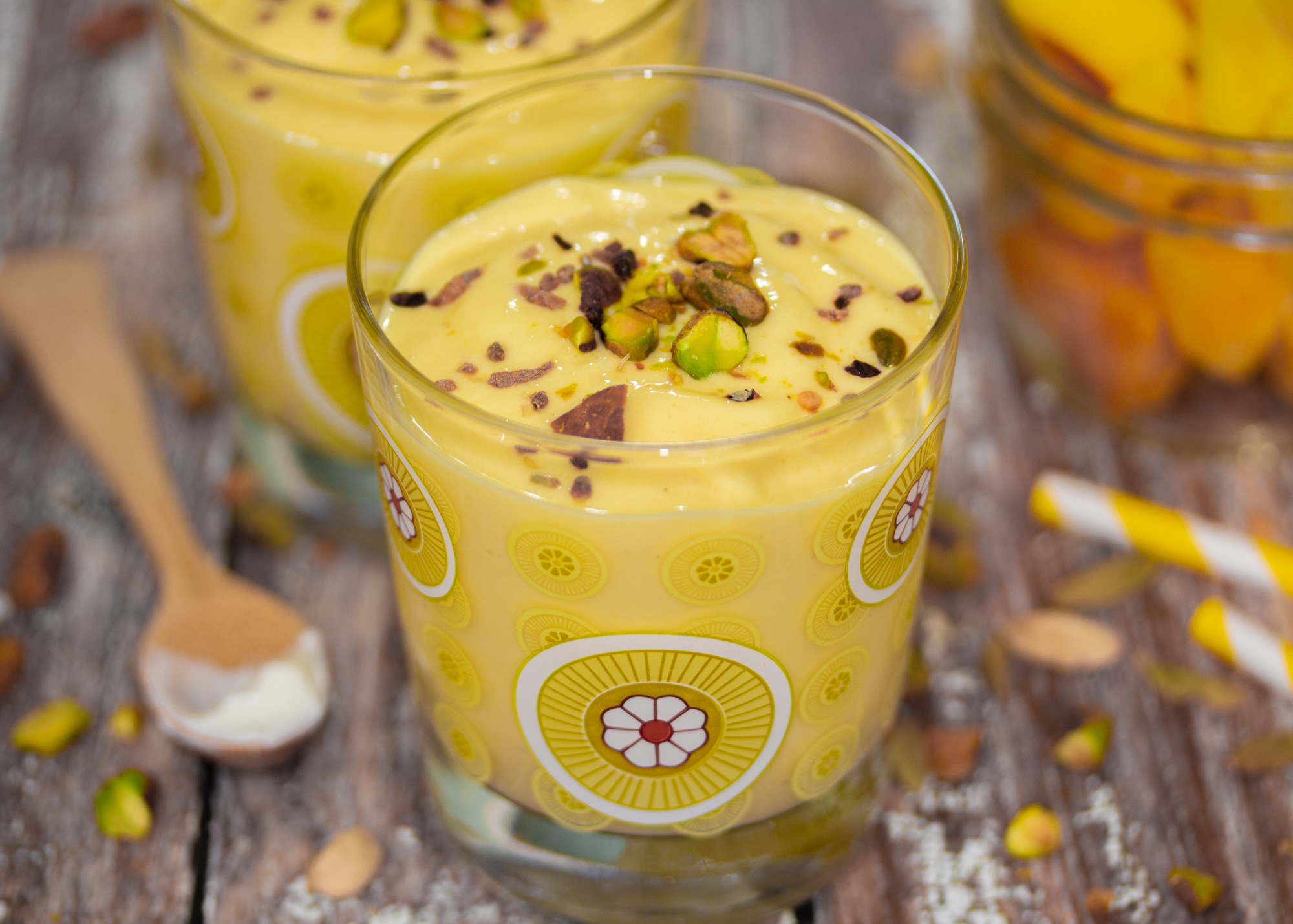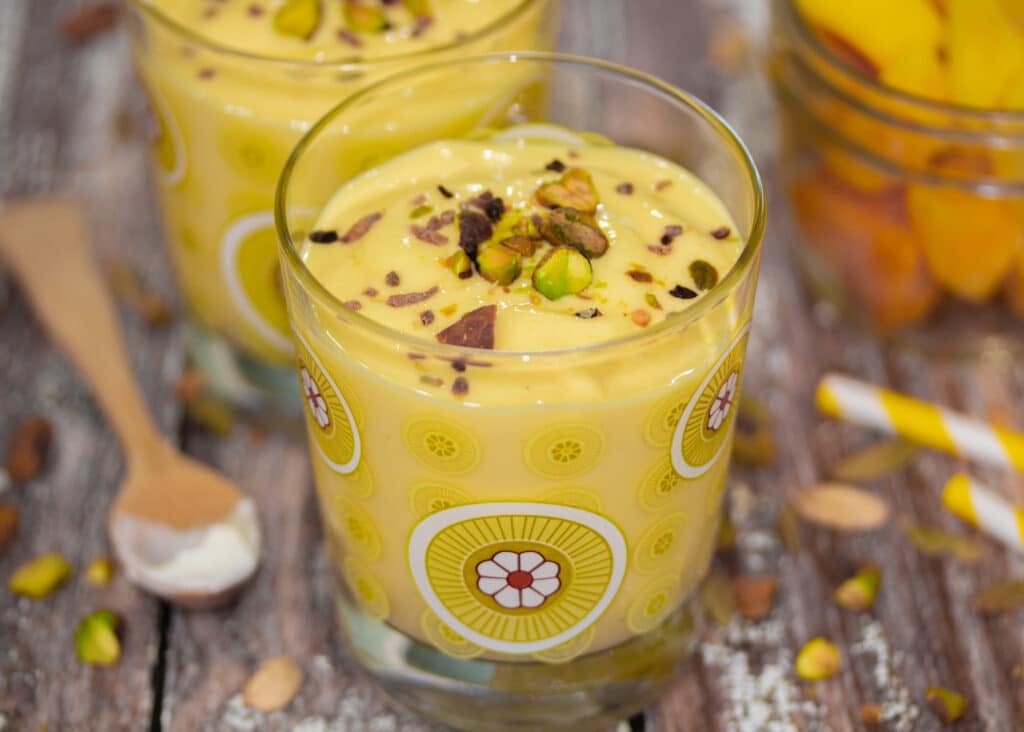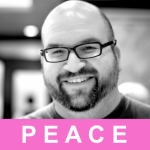 Food pornographer, full-time vegetarian, pointy beard enthusiast, and I say 'hella' too much. Founder and creator of Cooking Stoned.
Are you hungry? Subscribe to our weekly newsletter!