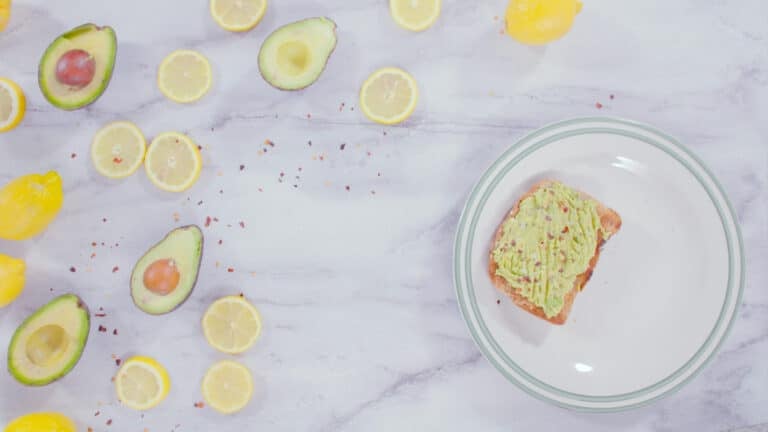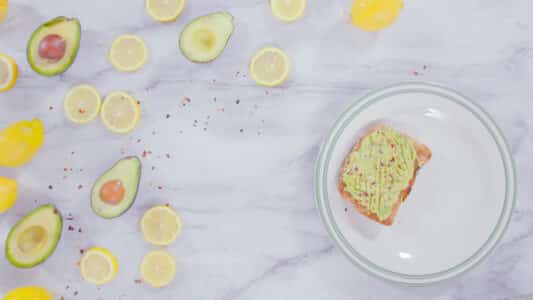 How to make avocado toast with a twist! A CBD-infused recipe with juicy and sweet Meyer lemon, flaky sea salt, and just a pinch of heat from red pepper flakes.
Ingredients
2
slices whole grain bread
2
teaspoons
Meyer lemon juice
Pinch of red pepper flakes
Directions
Toast 2 slices of your favorite whole grain bread.
While the bread is toasting, add 2 teaspoons of Meyer lemon juice and ¾ teaspoon Infuse It water soluble CBD to a small mixing bowl and fully dissolve the powder. I find a little heat helps. You may want to nuke the Meyer lemon juice for 3 – 5 seconds.
Add the avocado to the lemon juice and CBD mixture and mash it until it is easily spreadable on toast.
When the toast is ready, divide the mashed avocado between the 2 slices and top off with red pepper flakes and flaky sea salt.
Enjoy!