Huevos Rancheros Breakfast Tostada
Rethink the tostada! This huevos rancheros inspired tostada is the perfect breakfast for Mexican food lovers. Spicy, savory, and tangy, it goes great with a Sparkling Rose!
1
teaspoon
chopped cilantro
1
Preheat oven to 450 degrees F.
2
Add 2 corn tortillas to a quarter-sized baking sheet. Take 1 tablespoons of oil and fully brush each side of the tortillas. Salt them to taste.
3
Place them in the oven and bake for 10 minutes, until they are crispy.
4
While the tortillas are baking, add ½ cup of enchilada sauce to a nonstick skillet over medium heat. Add 2 eggs to the enchilada sauce and cook until the whites are fully set.
6
Divide the ½ cup of black beans between the 2 crispy taco shells. Add an egg on top of the beans and divide sauce between the shells. Divide the ½ of avocado, ½ cup chopped lettuce, 2 ounces Cotija cheese, 1 tablespoon sour cream, and 1 tablespoon chopped cilantro between the tortillas.
7
How to ripen an avocado: Quickly ripen avocados by storing them in a closed paper bag with an apple or a banana. They should be ready to eat within a day.
8
Salt and pepper to taste. Enjoy!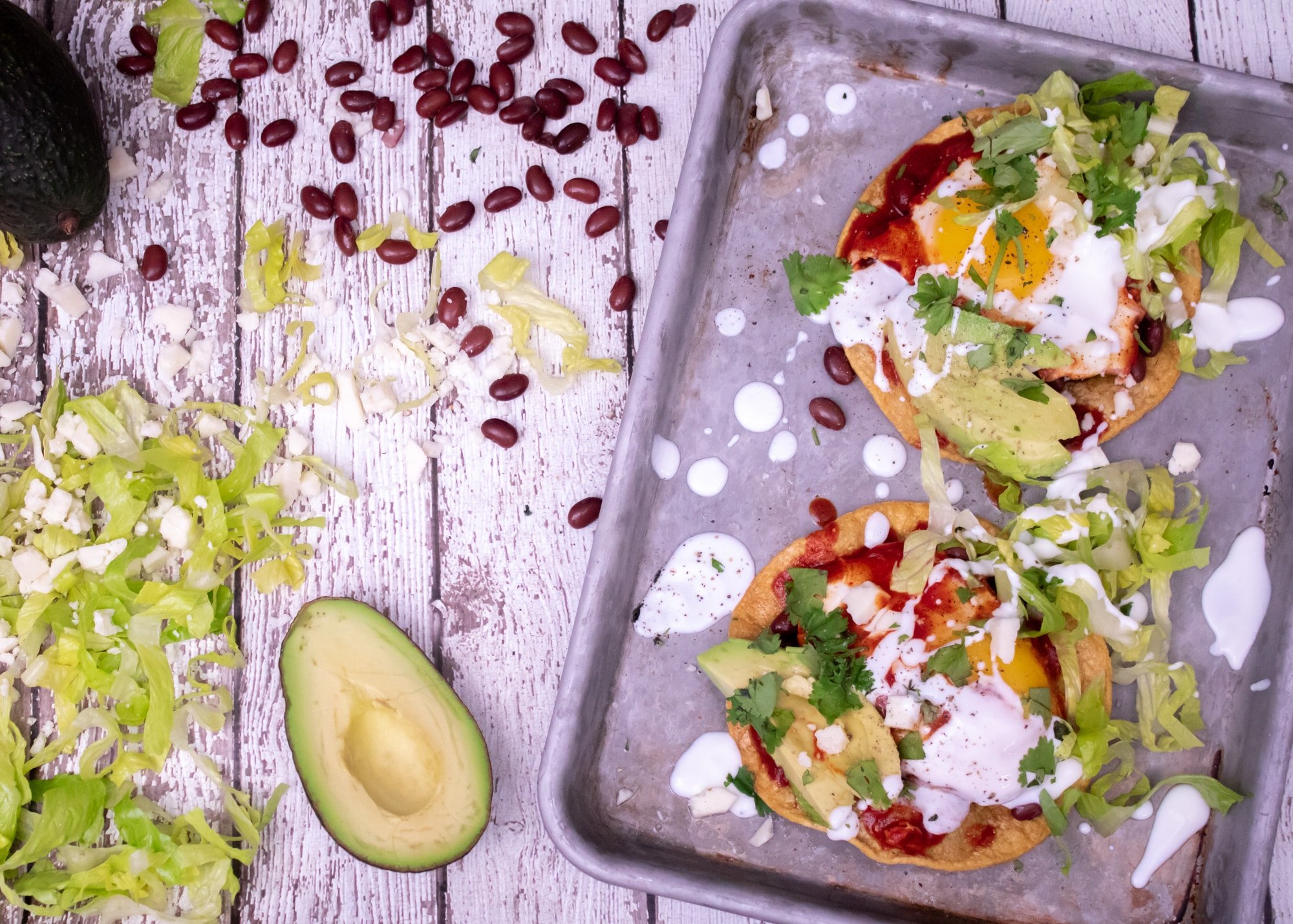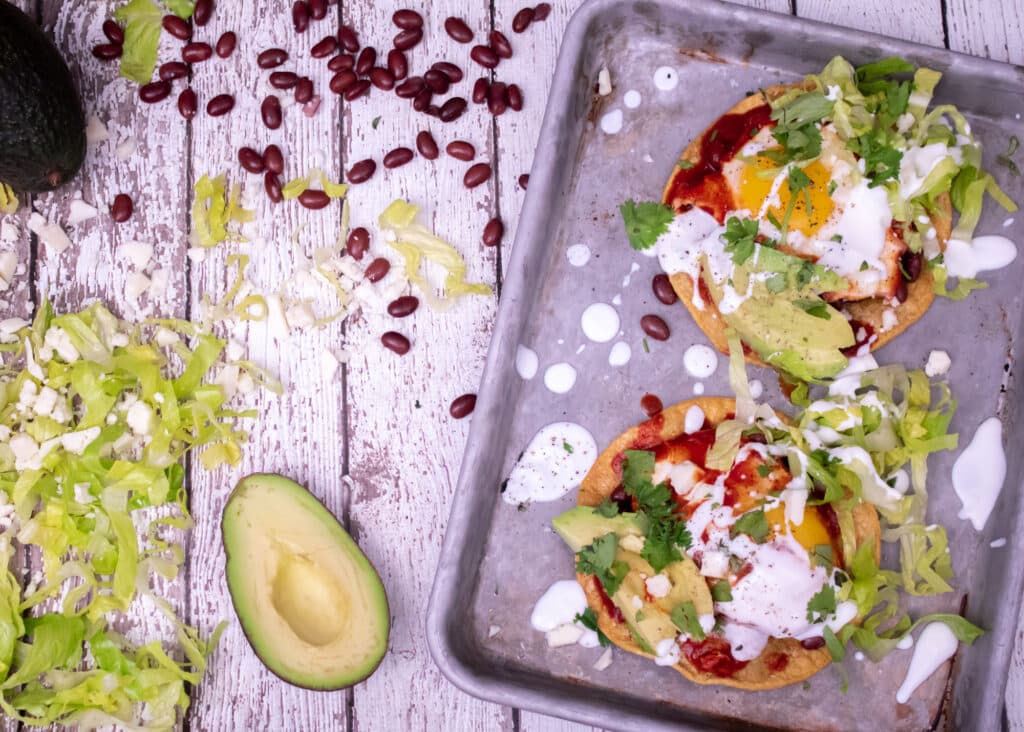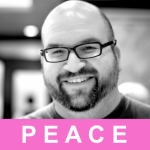 Food pornographer, full-time vegetarian, pointy beard enthusiast, and I say 'hella' too much. Founder and creator of Cooking Stoned.
Are you hungry? Subscribe to our weekly newsletter!