Crispy Cauliflower Tacos with Beet Citrus Salsa (Sheet Pan Recipe)
Easy sheet pan tacos with a crispy flour shell. These cauliflower tacos are quick to make and easy, topped of with a spicy beet tangerine salsa.
3
tablespoons
olive oil, divided
2
tablespoons
taco seasoning
1
green onion, thinly sliced
1
Preheat oven to 425 degrees F.
2
Remove the greens and stem from the cauliflower and cut it into equal pieces, as much as possible. Set the florets aside.
3
Add the florets to a half-sized baking sheet and coat them with 2 tablespoons of the olive oil. Squeeze the juice from ½ of a lime over the florets. Sprinkle the florets with 2 tablespoons of taco seasoning such that they are mostly evenly coated.
4
Transfer baking sheet to the oven and bake for 25 minutes, or until the florets are fork tender. Remove from the oven.
5
Remove florets from the baking sheet and set aside. Lay the tortillas on the baking sheet such that they are evenly spaced out. Using the remaining olive oil, brush the outer edges of the tortillas on both sides.
6
Transfer baking sheet to the oven and bake for 5 minutes or until the tortillas are crispy and puff up.
7
Remove the crispy taco shells from the oven and divide the roasted cauliflower between them.
8
Top off the tacos with slices from the 1 avocado, ½ cup shredded red cabbage, the 1 green onion sliced up, some of the Roasted Beet & Orange Salsa , ⅓ cup sour cream, and ⅓ cup chopped cilantro.
9
Cut cabbage, or shredded, will last about 3 days in the fridge in an airtight container. Sour cream will hold up for 2 weeks. For the cilantro, store the leftovers like cut flowers. Trim the ends and cover them in a couple inches of water and it should last 10 days or more.
10
Enjoy!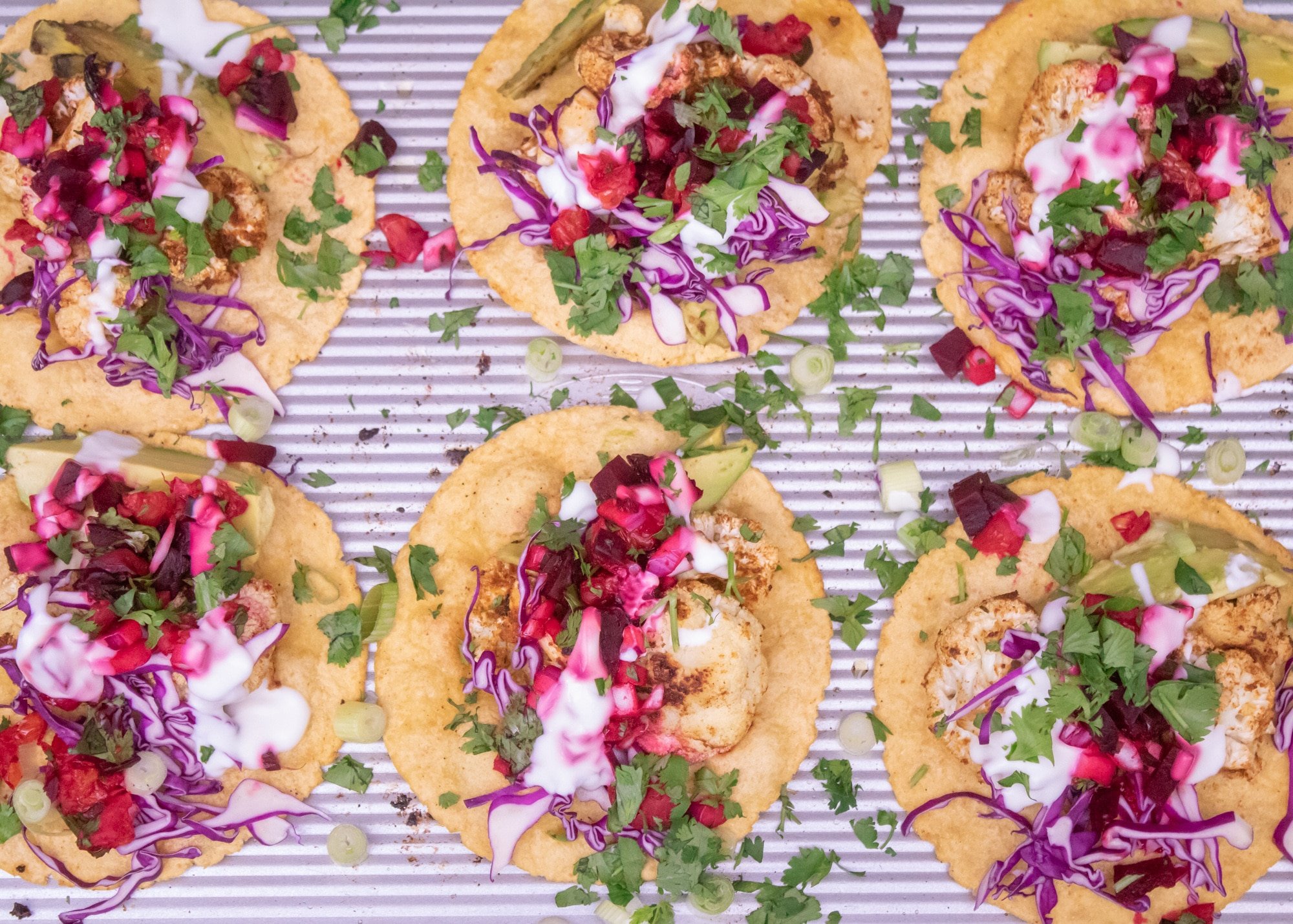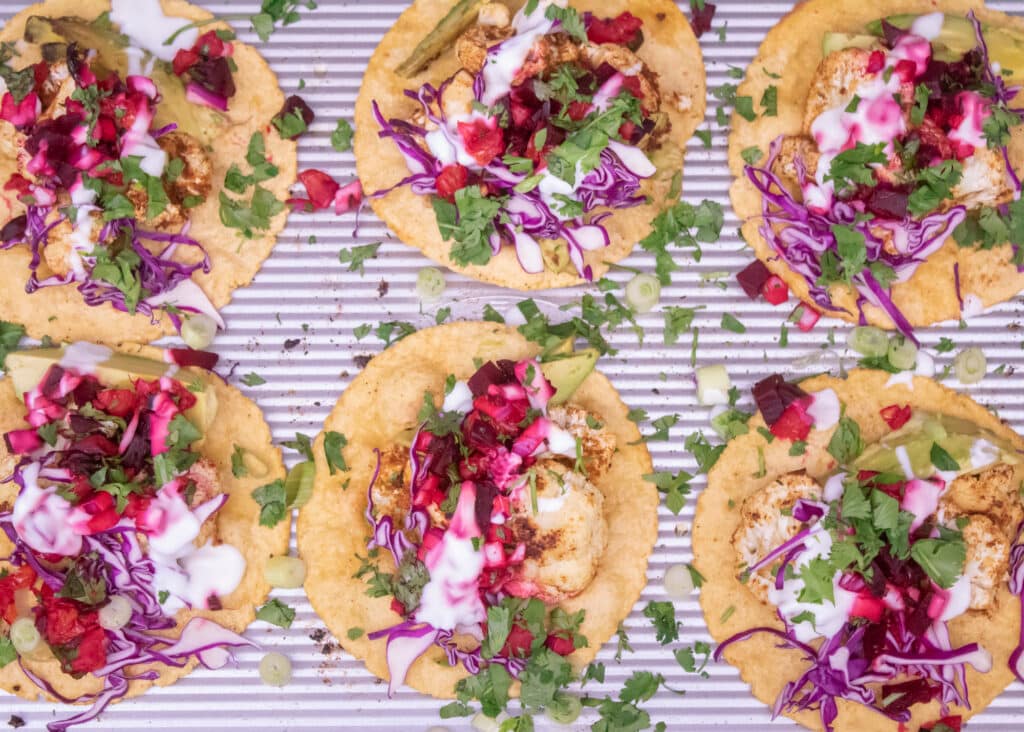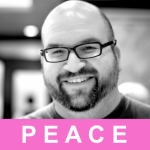 Food pornographer, full-time vegetarian, pointy beard enthusiast, and I say 'hella' too much. Founder and creator of Cooking Stoned.
Are you hungry? Subscribe to our weekly newsletter!