Broccoli Pesto Mac and Cheese Recipe
Broccoli lovers get ready. In this video I show you how to make an easy and healthy broccoli pesto that is swirled into a creamy and decadent macaroni and cheese. It is everything you need in a comfort food.
4
ounces broccoli florets
2
tablespoons unsalted butter
1/4 teaspoon cracked pepper
1/2 pound cheddar cheese, shredded
1
tablespoon chopped parsley
1
Add walnuts to the food processor and finely chop them. Add in broccoli and pulse until minced. Add in olive oil and pulse to combine.
2
Bring water to a boil and then properly salt it. See the instructions in my video for how to salt your pasta water.
3
Cook pasta per package instructions.
4
Melt butter over a medium low heat. Sift in flour and mix to thoroughly combine.
5
Add sea salt and slowly work in milk. Turn heat up to medium high and bring to a simmer. Cook for 2 minutes over a low simmer, reducing heat as needed. The mixture will thicken.
7
Add a handful of the cheese, mix in until fully melted, then add more. You can leave the pan on the burner to assist with melting the cheese. Do not turn the heat back on or you risk the cheese sauce breaking.
8
Using a slotted spoon, scoop out cooked pasta, shaking off all excess water. Transfer to cheese mixture and mix to fully coat. Do not strain or rinse the pasta.
9
Do until all pasta is mixed into the cheese mixture.
10
Add spoonfuls of the broccoli pesto to the mac n cheese, and fold in to create a marbled effect. Top off with chopped parsley and serve.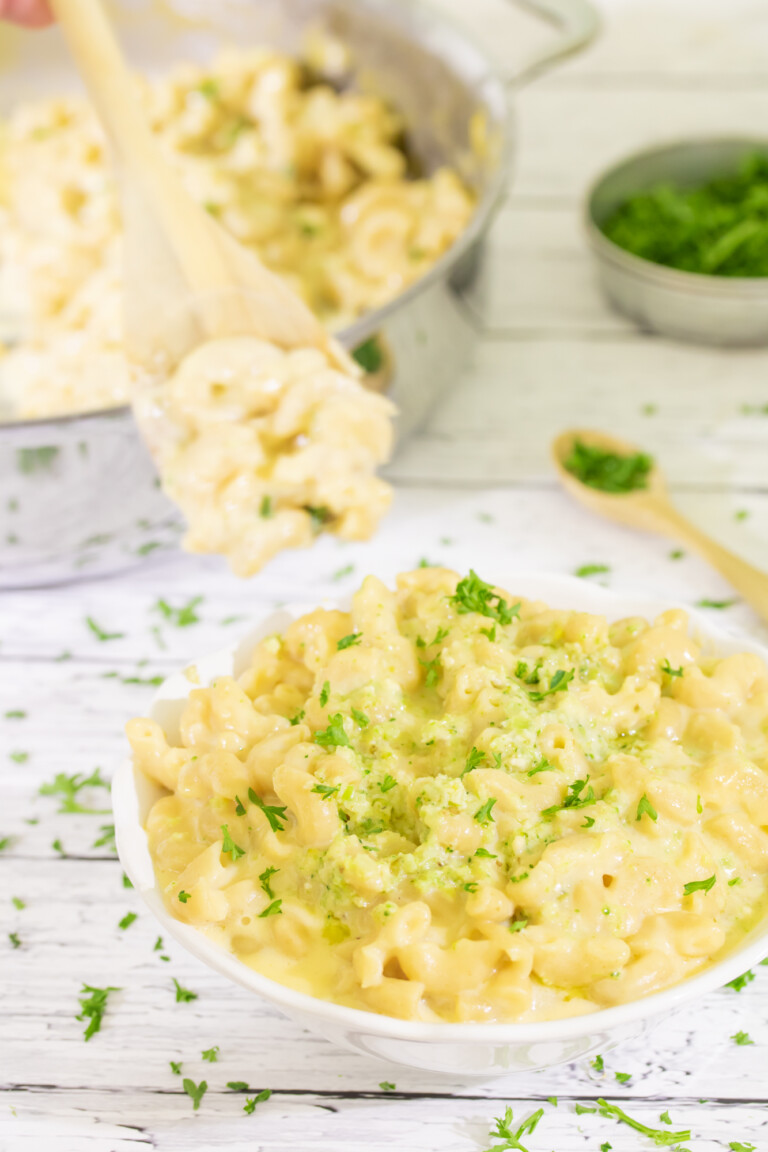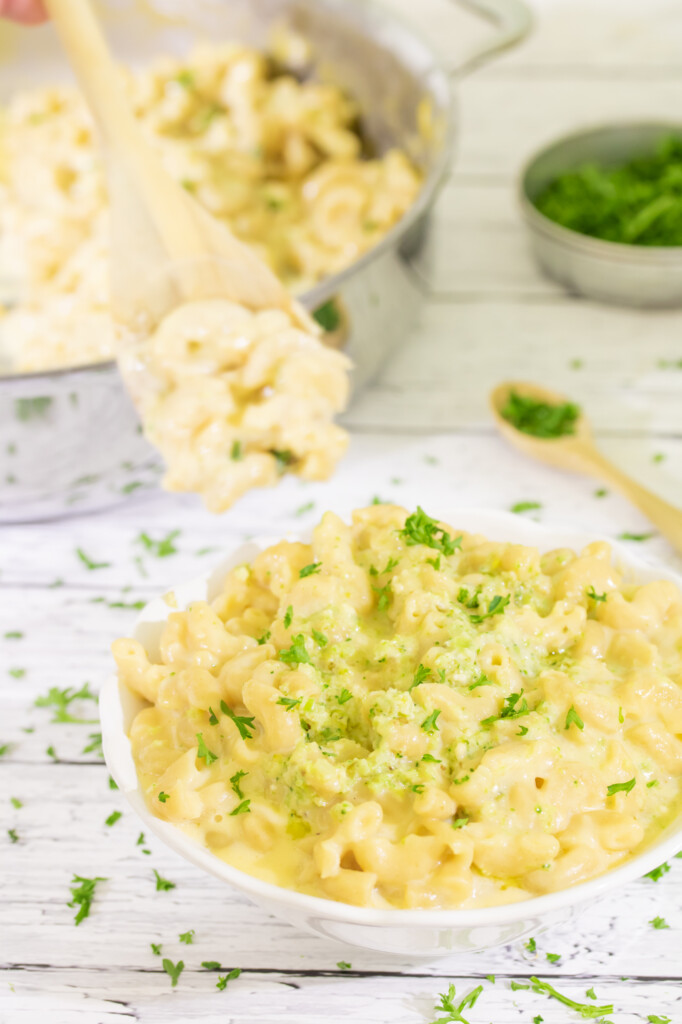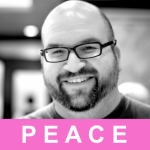 Food pornographer, full-time vegetarian, pointy beard enthusiast, and I say 'hella' too much. Founder and creator of Cooking Stoned.
Are you hungry? Subscribe to our weekly newsletter!