Baked Thai Cauliflower Wings
A veggie-forward twist on Buffalo wings, made with cauliflower, baked and crispy, and dipped in a spicy Thai red chili glaze. This is your next appetizer!
1 ½
cups
Panko breadcrumbs
⅔
cup
Thai sweet red chili sauce
1
scallion, finely chopped
1
Preheat the oven to 425 degrees F. Line a half-sized baking sheet with parchment paper.
2
Remove the greens and stem from the cauliflower and cut it into equal pieces, as much as possible. Set the florets aside.
3
Add the ½ cup flour, ⅛ teaspoon sea salt, and ¾ cup buttermilk to a large mixing bowl. Mix to combine.
5
Flour, stored in an airtight container in a cool dry place, will last 1 year past the Best By date, or 2 years past in the fridge or freezer.
6
Buttermilk will last up to 2 weeks past the Best By date once opened.
7
Add the cauliflower florets to the buttermilk mixture and mix until they are fully coated. Add 1 ½ cup Panko breadcrumbs to a shallow bowl. Individually dip the coated florets in the breadcrumbs until fully coated.
8
Store bought Panko breadcrumbs will keep for 3 months past the Best By date or 1 year past, if in the freezer.
9
Transfer florets to the parchment-lined baking sheet and bake for 45 minutes until they are golden brown. Halfway through, flip florets over for an even bake.
10
Mix together the ⅔ cup Thai sweet red chili sauce and ⅓ cup Buffalo sauce.
11
Transfer baked florets to a large mixing bowl and coat the florets with about ¾ths of the sauce. Use the remaining as a dipping sauce.
12
Plate the Baked Thai Cauliflower Wings with scallions and sesame seeds. Serve immediately as the glaze will cause the crispy wings to soften.
13
Enjoy!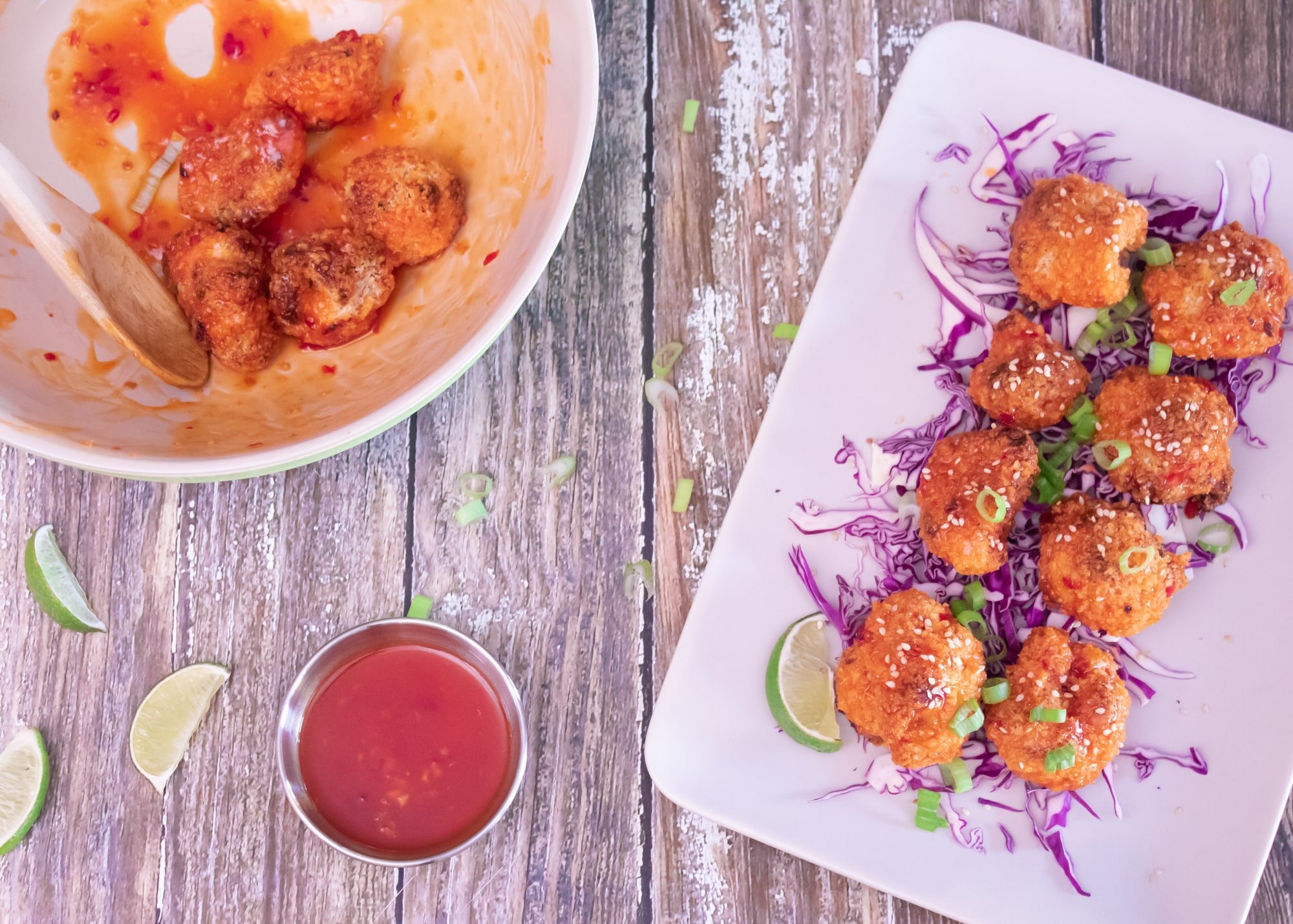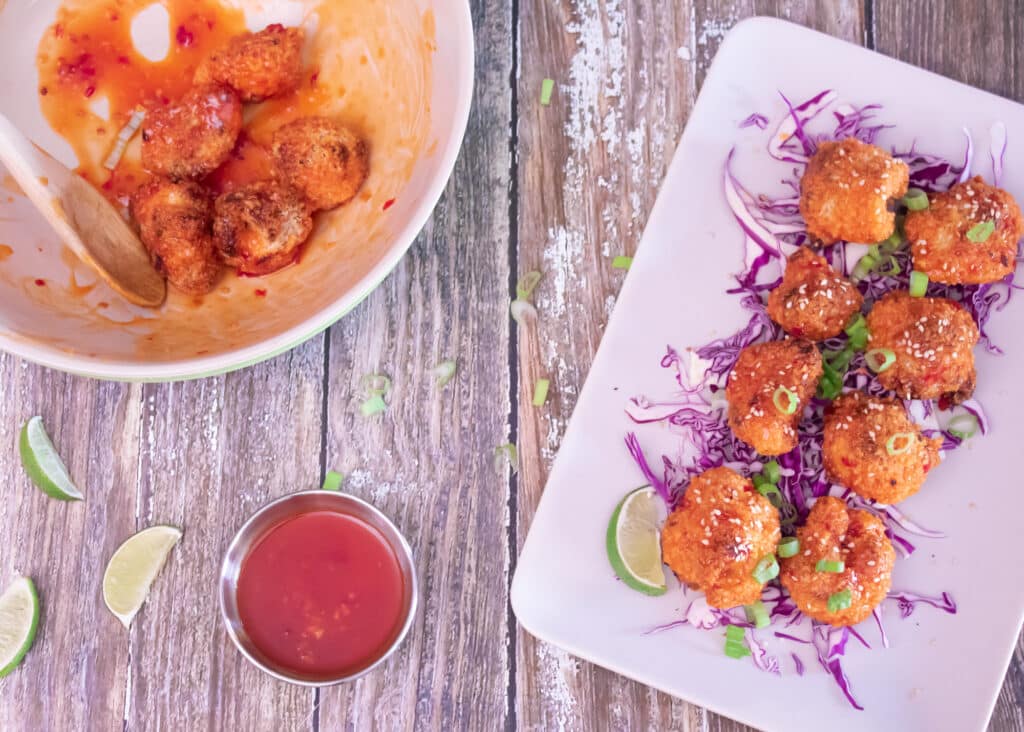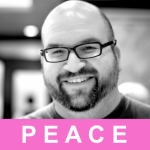 Food pornographer, full-time vegetarian, pointy beard enthusiast, and I say 'hella' too much. Founder and creator of Cooking Stoned.
Are you hungry? Subscribe to our weekly newsletter!