Roasted Grape & Candied Pistachio Ice Cream Sundae with Balsamic, Olive Oil
Vanilla bean ice cream with juicy roasted grapes and candied pistachios. Yes, you can candy pistachios! Plus, there are food storage tips so you'll get the most out of your fresh produce!
Roasted Grapes
¾
lb
red California grapes
1
teaspoon
California olive oil
Candied Pistachios
⅓
cup
California pistachios
Ice Cream Sundae
8
scoops of vanilla bean ice cream, divided
Drizzle of California olive oil
Drizzle of balsamic glaze
Roasted Grapes
1
Preheat the oven to 350 degrees F.
2
Take the California grapes and remove them from the stem, transferring them to a strainer. Discard any browned or wrinkled fruit. Rinse the grapes thoroughly and then dry them.
3
In a large mixing bowl, add the grapes, California olive oil, and a pinch of salt. Mix until the grapes are thoroughly coated.
4
I like sea salt because it stays fresh forever compared to iodized salt which can only last up to 5 years. Olive oil, the extra virginy kind, keeps for up to 2 years.
6
For any left over grapes you purchased, do not rinse them or remove them from the stem. Store in the fridge in the ventilated bag they came in and they will last up to 10 days.
7
BTW, did you know that California has been producing grapes for more than two centuries? Yup. No surprise, we lead the nation in table grapes, growing over 99% of them in the U.S.! We got over 80 varieties of grapes that are grown here but you keep on calling them green, red, and black.
8
You can easily stay up to date for everything grown in California, and when you can eat it, with this handy dandy guide to what's in season. We grow 40% of the nation's fresh produce and now more than ever, famers could use your help.
Candied Pistachios
10
Whisk sugar and hot water in a mixing bowl until sugar is dissolved. Add in California pistachios and stir to fully coat. By the way, stored in an airtight container in a cool, dry place, sugar stays fresh indefinitely.
11
Spread nuts out on a prepared baking sheet in a single layer and bake on the middle rack until nuts are crisp and dry, 10 to 12 minutes.
12
Transfer sheet to wire rack and let nuts cool completely, about 20 minutes. Transfer nuts to a cutting board and chop if desired. Nuts can be stored in an airtight container at room temperature for up to 1 week.
13
If you purchased pistachios for this recipe, you probably have some left over. They should be stored in an airtight container in a cool and dark place. They will keep in the pantry for about 6 months this way, up to 1 year in the fridge, and 2 years in the freezer.
Ice Cream Sundae
14
Divide the scoops of ice cream between 4 serving bowls.
15
Drizzle with olive oil and top off with deliciously roasted California grapes and candied pistachios.
16
Drizzle with balsamic glaze and serve.
17
Enjoy!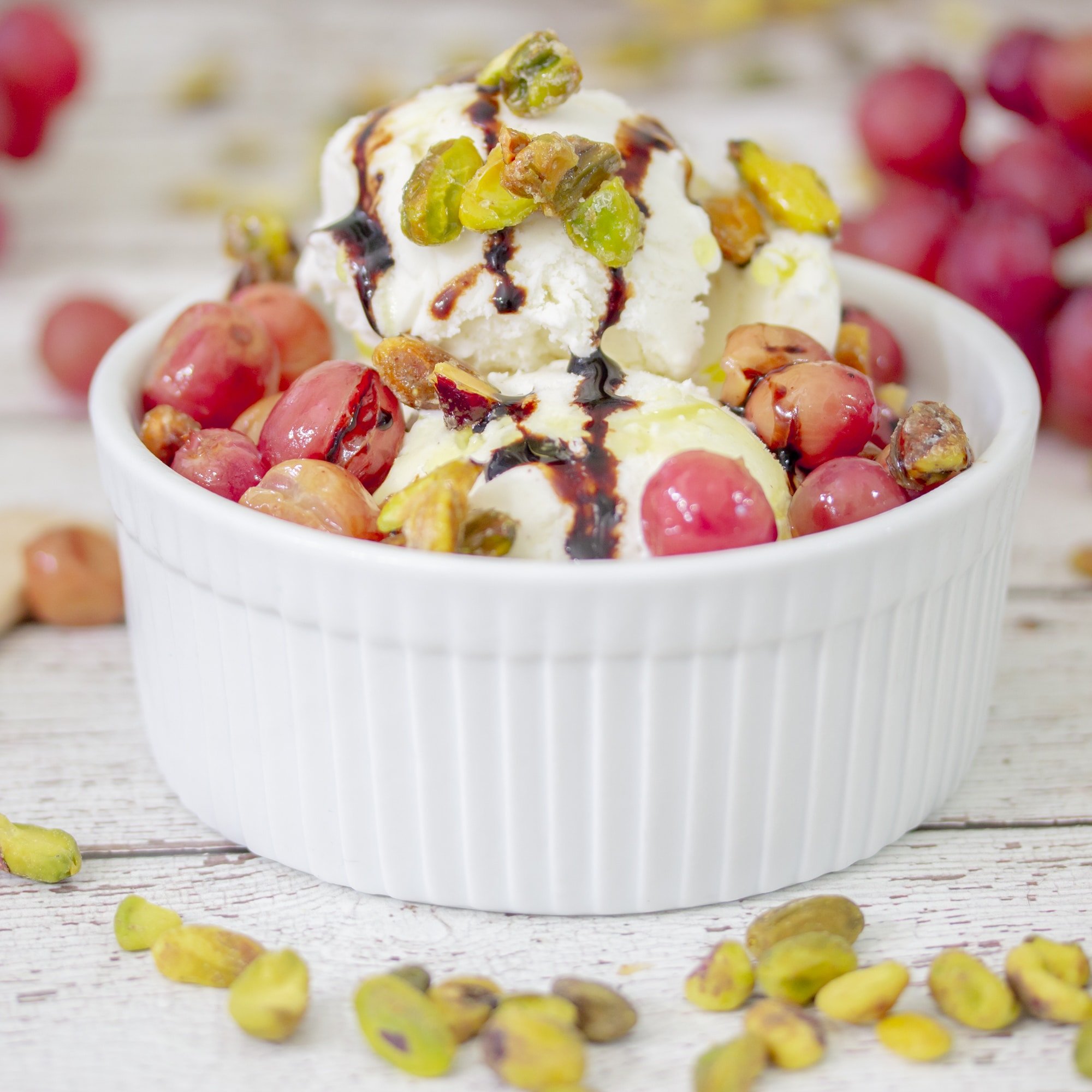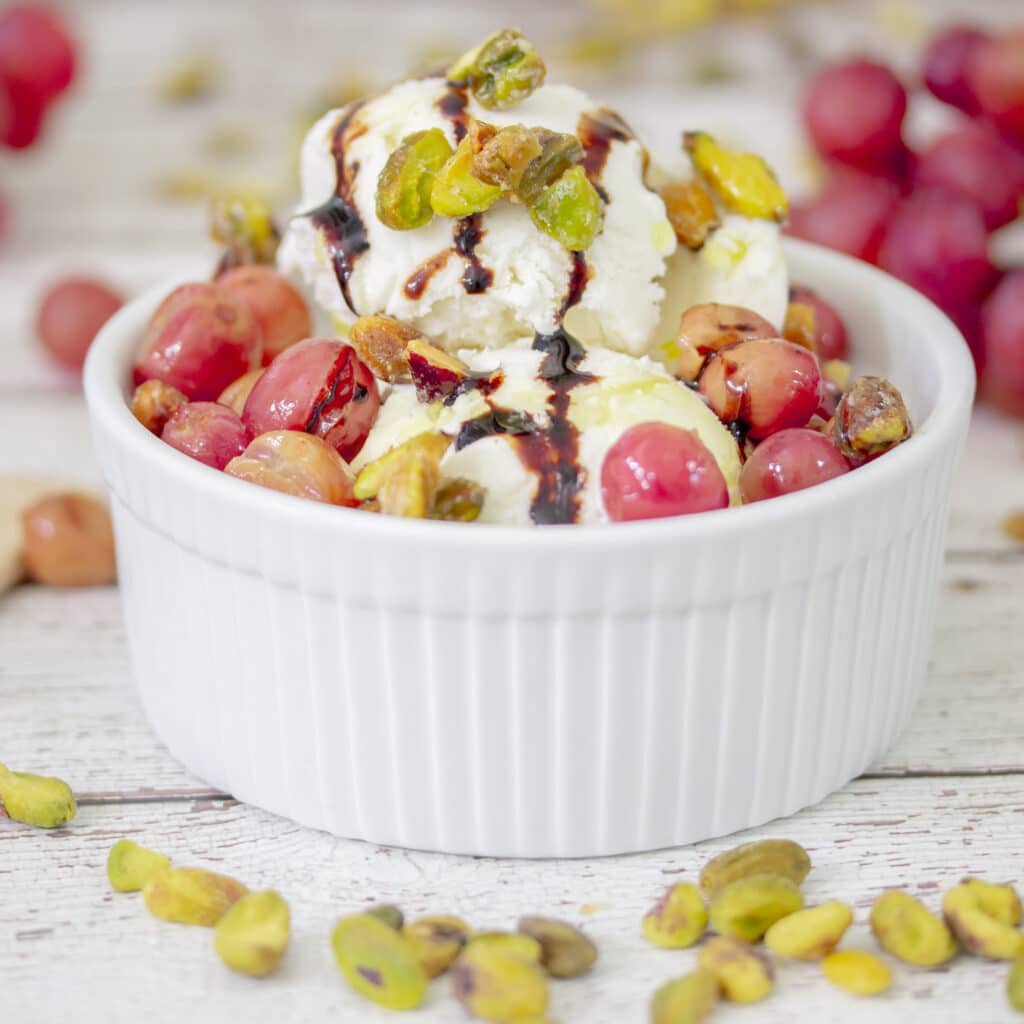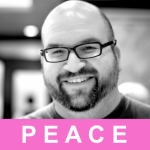 Food pornographer, full-time vegetarian, pointy beard enthusiast, and I say 'hella' too much. Founder and creator of Cooking Stoned.
Are you hungry? Subscribe to our weekly newsletter!