Lemon & Ginger Sheet Cookie
In this video, Jason shows you how to make a delicious and easy cookie using a sheet pan. It is great for ice cream sandwiches, truffles, and so much more.
1
stick unsalted butter, melted, plus extra for pan
3/4 cup all-purpose flour
1/4 teaspoon ground cinnamon
1/4 teaspoon ground ginger
1
tablespoon unsulfured molasses
1
teaspoon finely grated lemon zest
2
tablespoons lemon juice
1
Preheat oven to 350 degrees F.
2
Butter a 10-by-15-inch rimmed baking sheet and line it with parchment. Also butter dat parchment paper.
3
In a bowl, whisk together flour, cinnamon, ginger, and salt. In another bowl, whisk together melted butter, sugar, molasses, lemon zest and juice, and eggs. Mix the dry ingredients into wet ingredients until smooth. Spread batter evenly in prepared sheet.
4
Bake until cake is dry to the touch and edges begin to pull away from sheet, 12 to 14 minutes.
5
Let cool 5 minutes. Loosen edges with a knife; flip out on to cooling rack. Remove parchment. Let cool completely.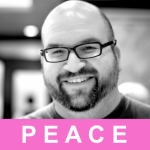 Food pornographer, full-time vegetarian, pointy beard enthusiast, and I say 'hella' too much. Founder and creator of Cooking Stoned.
Are you hungry? Subscribe to our weekly newsletter!