Fig, Strawberry & Spinach Salad with Lemon Cucumber, Pearl Couscous
This hearty pasta salad is packed with fruit and vegetables, such as fresh figs, strawberries, and cucumbers. Tossed with Koroneiki olive oil to give it a peppery and herbal flavor. Plus, there are food storage tips so you'll get the most out of your fresh produce!
¾
pound
California figs, quartered
½
pound
strawberries, halved
3
tablespoons
California olive oil, divided
1
Add the pearl couscous and the vegetable broth to a small saucepan and bring to a boil. Reduce to a simmer, cover, and cook until tender, about 15 minutes.
2
When the pearl couscous has finished cooking, turn off the heat, and remove the cover. Drain off any excess broth. Add 1 tablespoon of olive oil to the couscous and mix until fully coated. Transfer to the fridge to cool down.
3
Add the spinach to a large serving bowl and here is a storage tip for any remaining spinach you have leftover. Place it in a container that has the bottom and sides lined with a paper towel. Stored properly, fresh spinach can keep for weeks. See my video on how to store spinach for more information.
4
Add the cooled pearl couscous to the spinach along with the remaining olive oil. I'm using Koroneiki Extra Virgin Olive Oil from Rosenthal Olive Ranch, here in California. The Koroneiki olive is peppery and vibrant, with hints of fresh herb. It really makes this salad shine.
5
Salt and pepper to taste.
7
Add in the sliced strawberries. For any leftover strawberries, wash them in a mixture that is 1 part vinegar and 3 parts water. Dry them completely and then store them in a container lined with a paper towel. See my video on how to store strawberries for more information.
8
Here's a fun tip on preparing the strawberries: You can use a straw to easily hull strawberries , and it is super kid-friendly.
9
Add the figs and the lemon cucumber to the salad, gently toss the salad and salt and pepper to taste.
10
By the way, lemon cucumbers do not taste like lemon. They are called lemon cucumbers because they resemble lemons in both shape and color.
11
This salad makes about six servings and should be enjoyed immediately. Fresh figs only last a few days in the fridge, and once you break the seal and cut them, you are on borrowed time. If you wish to make this salad beforehand, you can only make the couscous ahead of time as it will stay fresh in the refrigerator for about five days. The chopped produce, not so much.
12
Enjoy!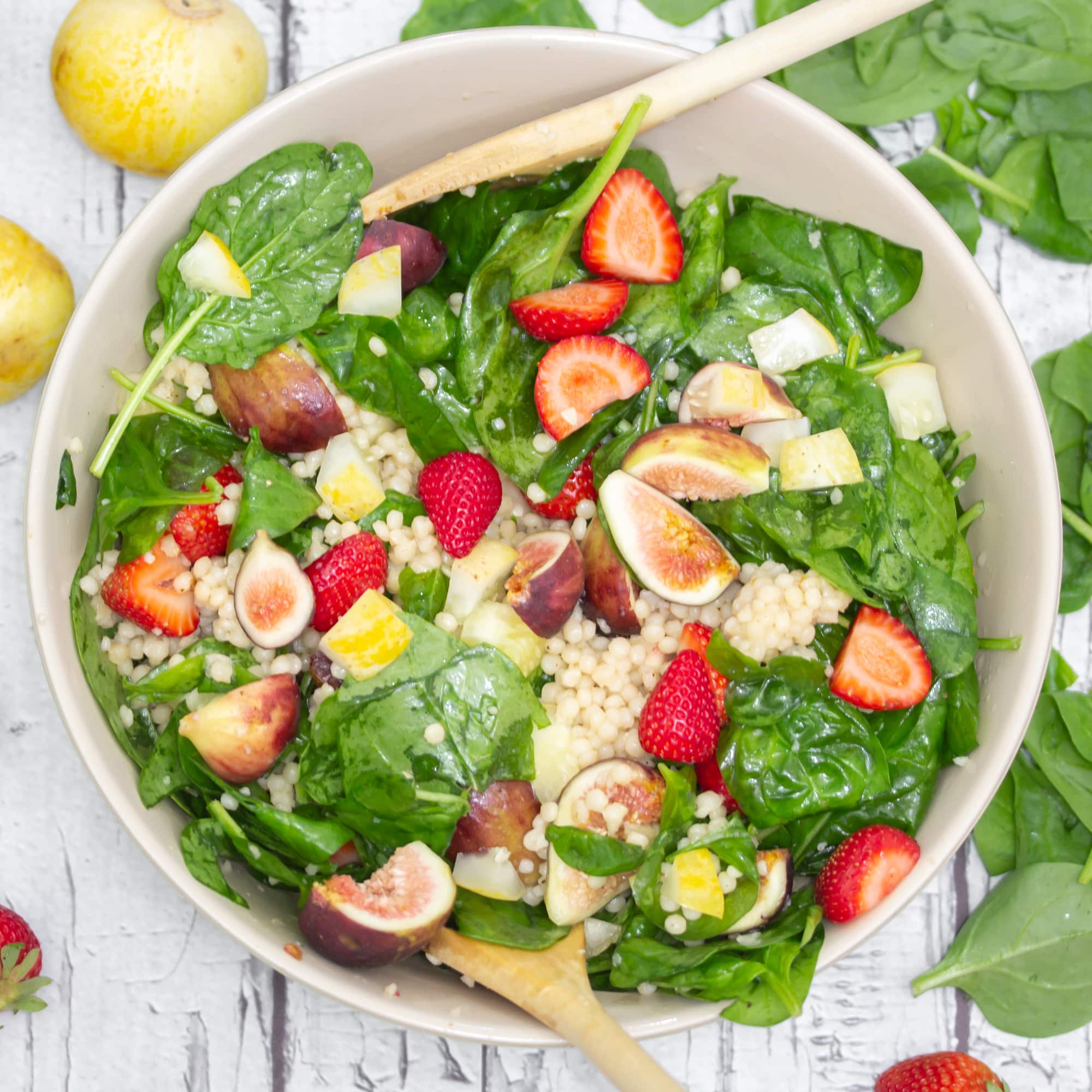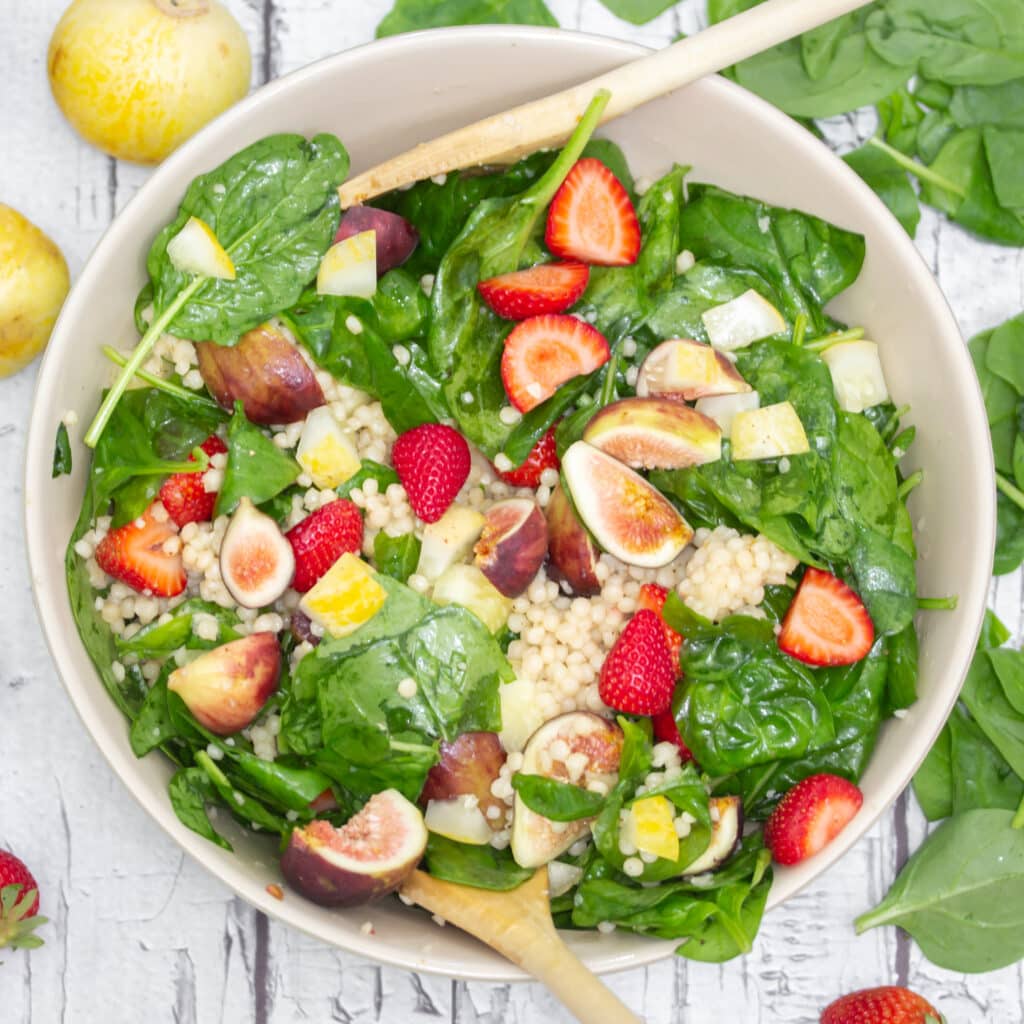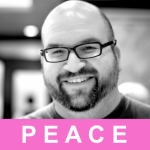 Food pornographer, full-time vegetarian, pointy beard enthusiast, and I say 'hella' too much. Founder and creator of Cooking Stoned.
Are you hungry? Subscribe to our weekly newsletter!