Easy Red Lentil Coconut Curry (Crock Pot Recipe)
A delicious, protein-packed, plant-based curry that's as easy to make as it is tasty. Bursting with lentils, this crock pot recipe requires no expensive or complicated spices.
1 ½
cups
chopped onion, small dice
2
tablespoons
tomato paste
1
cup
red lentils, washed & picked over
1
(13.5 ounce) can coconut milk
Nutrition Facts
Servings 4
Prep Time10 minsCook Time6 hrs 5 minsTotal Time6 hrs 15 mins
1
Add 1 tablespoon olive oil to your crock pot. Turn the heat to medium-high. Once the oil has warmed, add 1 ½ cups chopped onion and 4 cloves of garlic. Cook for about 5 minutes until the onion being to sweat and the mixture becomes aromatic.
2
How to store onions: Never put them in the refrigerator. They prefer a dry place with decent air flow.
4
How to store garlic: Once you open a bulb of garlic, unused cloves begin to lose their freshness. You can peel them all and keep them in vinegar in the fridge for months.
5
Cover and cook on low for 6 hours.
6
Get instructions on how to make this recipe in a pressure cooker or dutch oven , plus many other recipes! I served this curry over my mom's homemade rice pilaf. Yum!
7
Enjoy!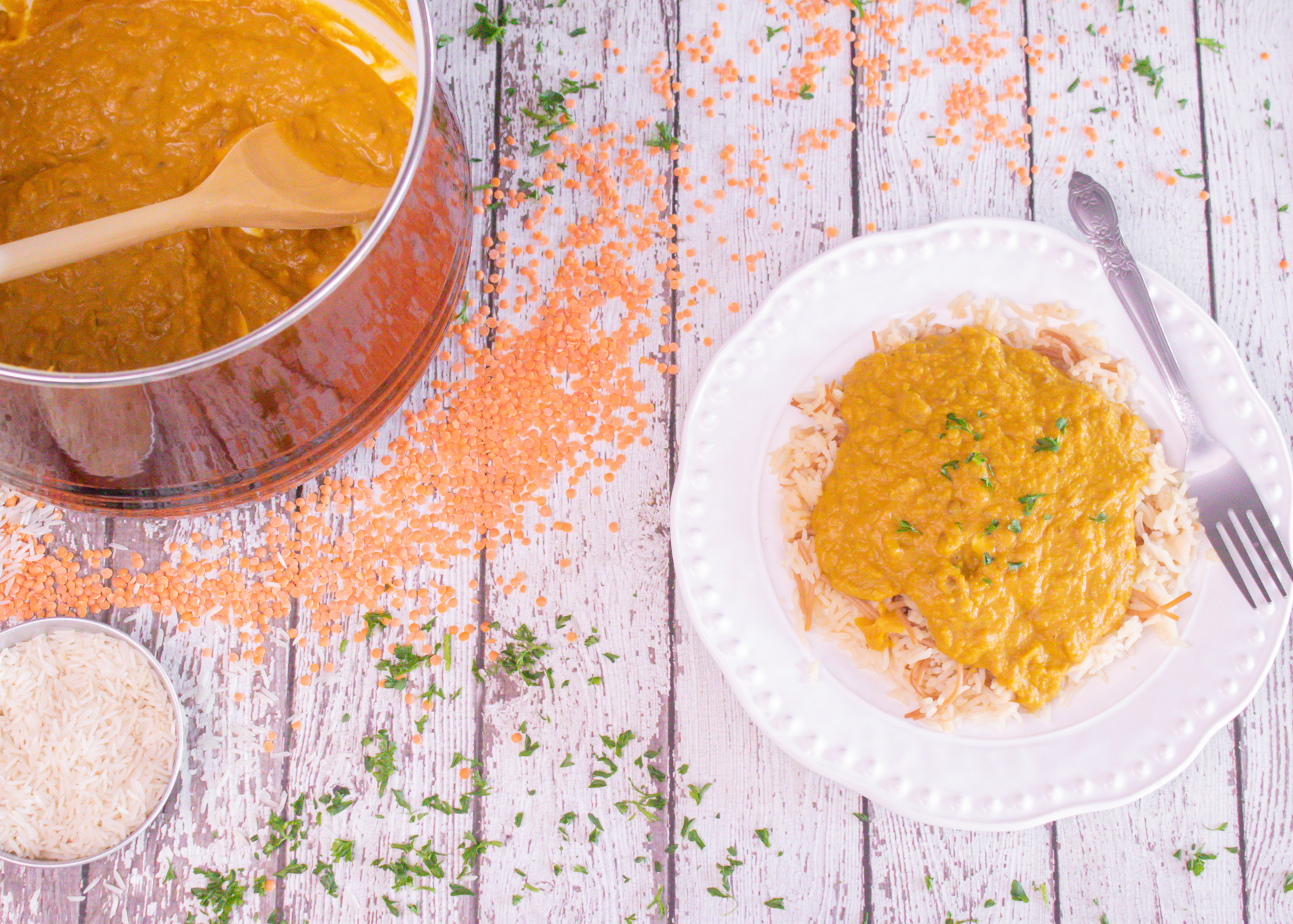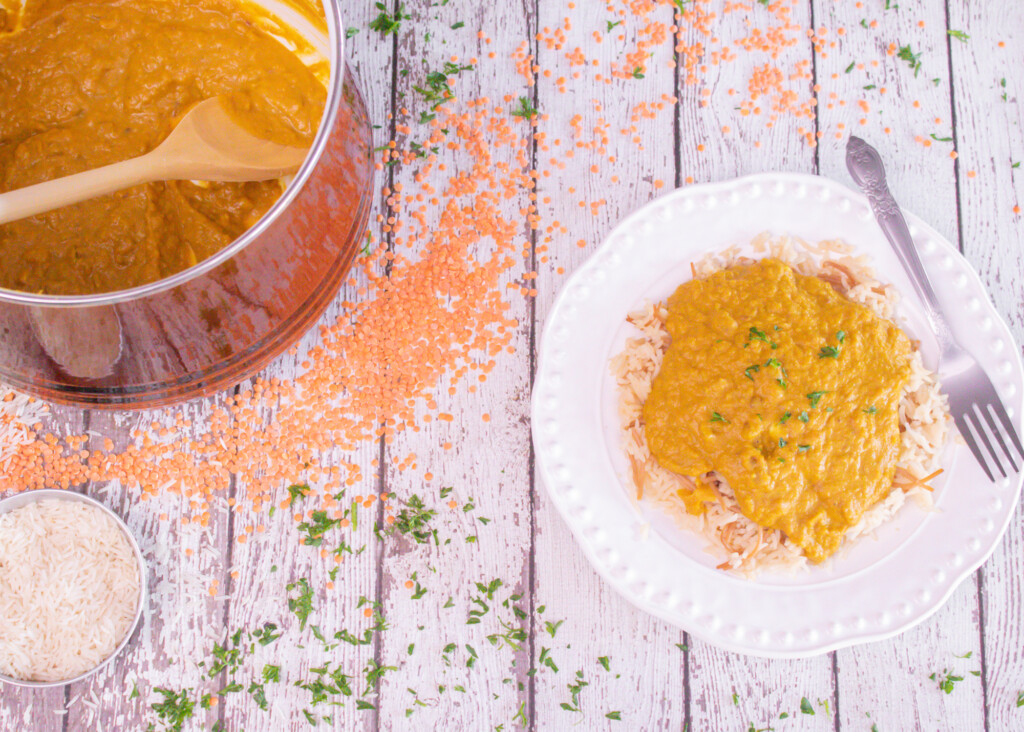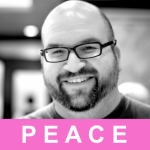 Food pornographer, full-time vegetarian, pointy beard enthusiast, and I say 'hella' too much. Founder and creator of Cooking Stoned.
Are you hungry? Subscribe to our weekly newsletter!