Christmas Salad with Pesto & Couscous
A festive Christmas salad recipe brought to you by Raley's private label program. This pesto salad is packed with veggies and gorgonzola cheese. Plus it's as tasty as it is fun to look at!
1 ½
cups
cooked pearl couscous
12
ounces
cherry tomatoes, halved
¾
lb
cucumbers, peeled & halved
1
orange bell pepper, cubed
1
Carefully remove the leaves from the romaine heart. Press the leaves down such that they will lay flat. They probably will crack doing so.
2
Starting at the top of a serving tray or board, using the smaller romaine leaves first, lay out the romaine leaves to build a Christmas tree. They don't have to lay entirely flat as the weight of the pesto salad will hold them in place. Lay the larger leaves at the bottom and a few smaller ones near the tree's trunk, which is made from the romaine stem, cut in half lengthwise.
3
To best store cucumbers, don't put them in the fridge. It's too cold for them. They are better stored on the counter and will last much longer this way. Celery should be refrigerated but not wrapped in plastic. Wrap it in tinfoil and it will keep for weeks. Any ribs that soften can be revived quickly in an ice water bath.
4
Add the 1 ½ cups cooked pearl couscous to a mixing bowl with the 1 cup of basil pesto and mix to combine.
5
You may want to reserve a bit of each item to "decorate" your tree once the salad is prepared. Add the 12 ounces of cherry tomatoes, ¾ pound cucumbers, 2 diced celery ribs, 1 cubed bell pepper, ½ cup chopped red onion. 4 ounces gorgonzola cheese, and ½ teaspoon sea salt. Fold to combine.
7
Add olive oil as needed to fully mix the salad. Store-bought pestos can vary in viscosity and you want to coat all ingredients evenly.
8
Olive oil keeps for about a year or so if stored properly. Keep it in a cool dark place, especially away from your oven and the stovetop.
9
Carefully spoon the pesto salad on top of the romaine Christmas tree. Decorate with any remaining items.
10
Serve and enjoy!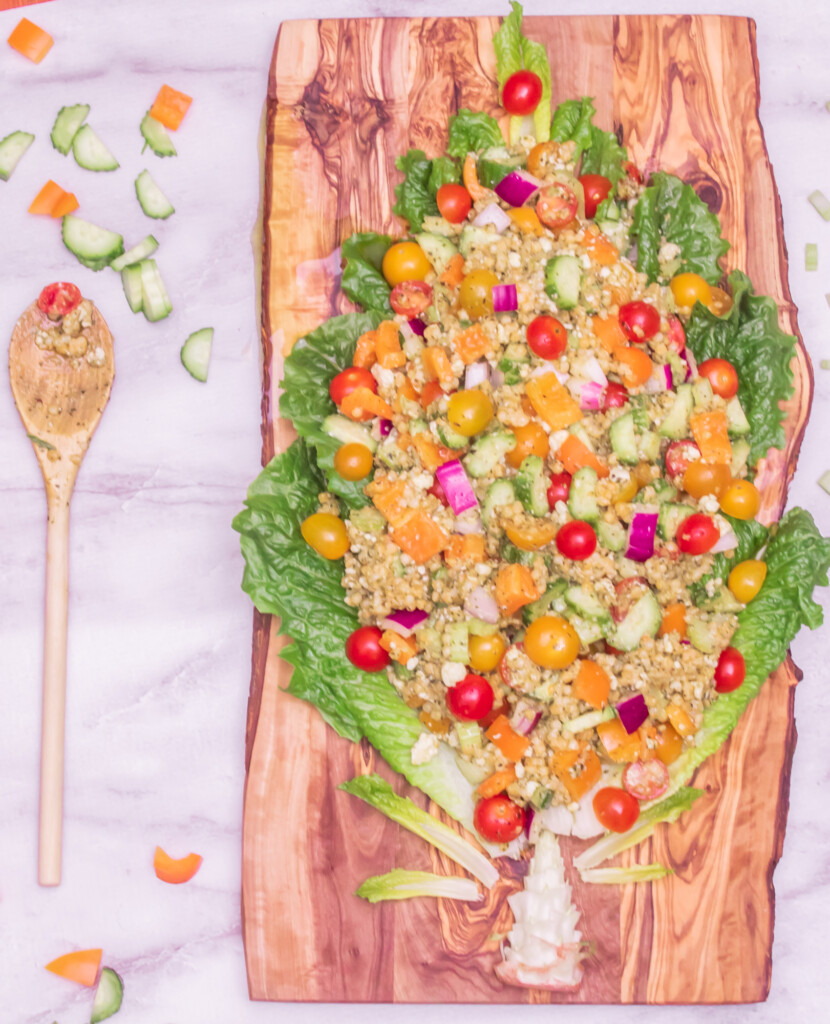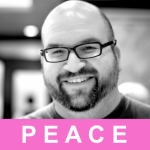 Food pornographer, full-time vegetarian, pointy beard enthusiast, and I say 'hella' too much. Founder and creator of Cooking Stoned.
Are you hungry? Subscribe to our weekly newsletter!