Cherry Tomato Hummus Toast with Pesto
Crusty bread toasted to perfection with beet hummus and seared tomatoes and topped off with fresh pesto and crème fraîche. Pair this tasty toast with a nice Syrah.
1
cup
heirloom cherry tomatoes
2
tablespoons
crème fraîche
1
tablespoon
chopped parsley
1
Add 1 cup of cherry tomatoes to a cast iron skillet along with 1 tablespoon olive oil. Cook tomatoes over a medium heat for about 5 minutes with very little stirring, until charred. You want the tomatoes to have a nice sear on them. They will pop, squirt, and release juices while cooking.
2
How to store cherry tomatoes: Tomatoes are best stored at room temperature. They can keep up to 10 days this way. If you must refrigerate them, enjoy them within 3 days.
3
Toast the 2 slices of bread. I prefer a hearty, nut and seed packed bread for this recipe but any will do.
5
Divide ⅓ cup of hummus and spread it over the 2 slices of toast. Top off the hummus with the seared cherry tomatoes. Drizzle 2 tablespoons of pesto over the tomatoes and follow up with 2 tablespoons of crème fraîche.
6
Finish the toast with 1 tablespoon of chopped parsley.
8
Enjoy!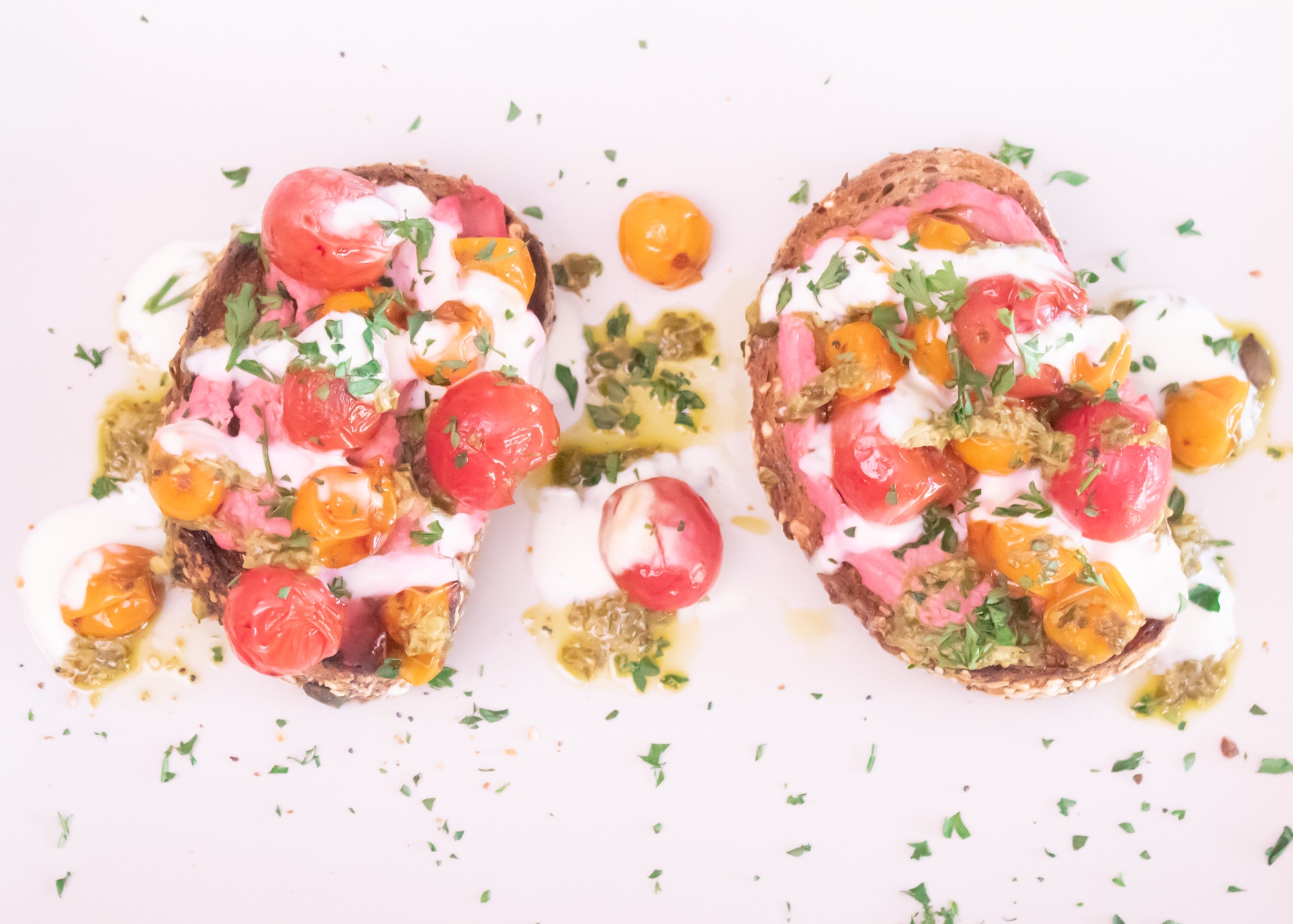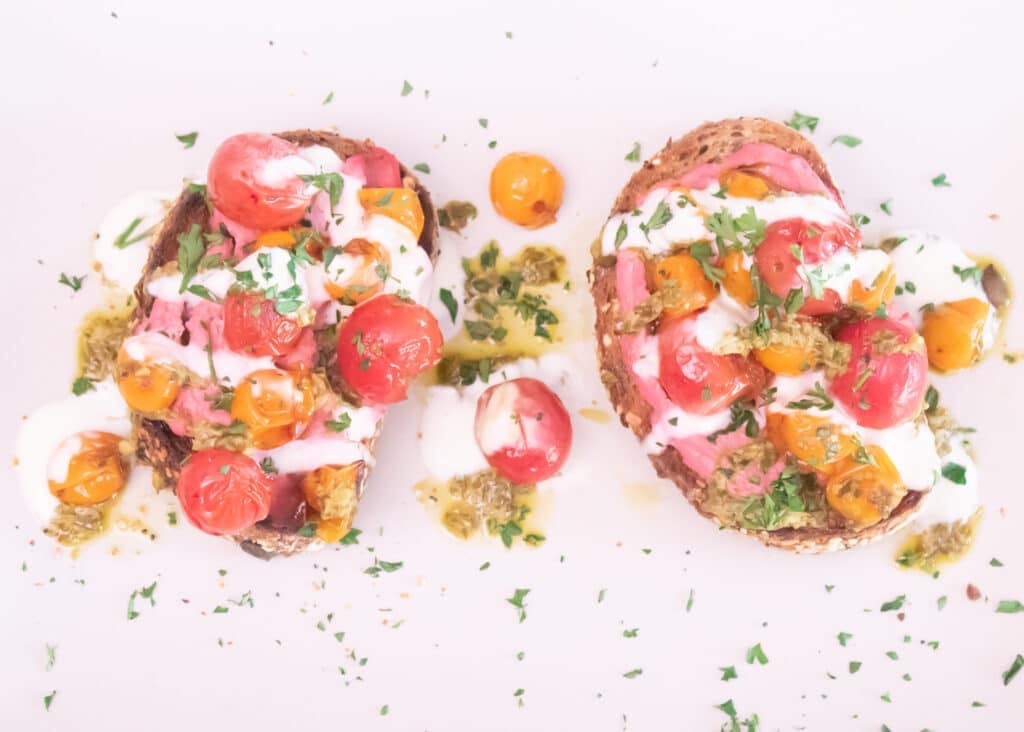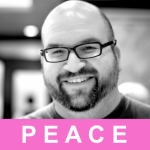 Food pornographer, full-time vegetarian, pointy beard enthusiast, and I say 'hella' too much. Founder and creator of Cooking Stoned.
Are you hungry? Subscribe to our weekly newsletter!