Cauliflower Spinach Enchilada
A protein packed vegetarian enchilada recipe that is easy to make, healthy, and perfect for Meatless Monday. This dish can easily be made vegan too. It's filled with spinach, cauliflower, tempeh, and deliciousness.
2
cloves of garlic, minced
2 ½
cups
cauliflower rice
1
tablespoon
tomato paste
1
10 ounce can diced tomatoes
4
ounces
shredded cheese, divided
12
ounces
enchilada sauce
1
Preheat the oven to 350 degrees.
3
Once sauteed, transfer to a colander to strain out the remaining water from the spinach.
4
In a large pan heat the 2 tablespoons of olive oil over medium-low heat. Then 2 cloves of minced garlic and warm them up in the oil, be careful not to fry the garlic. Add in the ⅓ cup of minced red onion and sweat the onions for a few minutes.
5
Next turn up the burner to medium-high heat. Add in the 1 cup of tempeh and saute for about 1 minute. Then add in the 2 ½ cups of cauliflower rice and sauté for a few minutes. Add in the 1 ounce of taco seasoning, 1 tablespoon tomato paste, and one 10 ounce can of diced tomatoes. If you like spice, use a can of diced tomatoes with chiles to kick it up a notch! Mix together and cook until the liquid you added from the tomatoes is gone.
6
Now it's time to build our enchiladas. Take 8 small tortillas and layer each one with a little bit of the shredded cheese, then spinach, and "meat" filling. Roll the tortilla and place seam side down in a baking dish. Top the rolled tortillas with 12 ounces of enchilada sauce, the rest of the shredded cheese, and ¼ cup of sliced black olives.
7
Bake for about 20 minutes or until the cheese is melted.
8
Enjoy!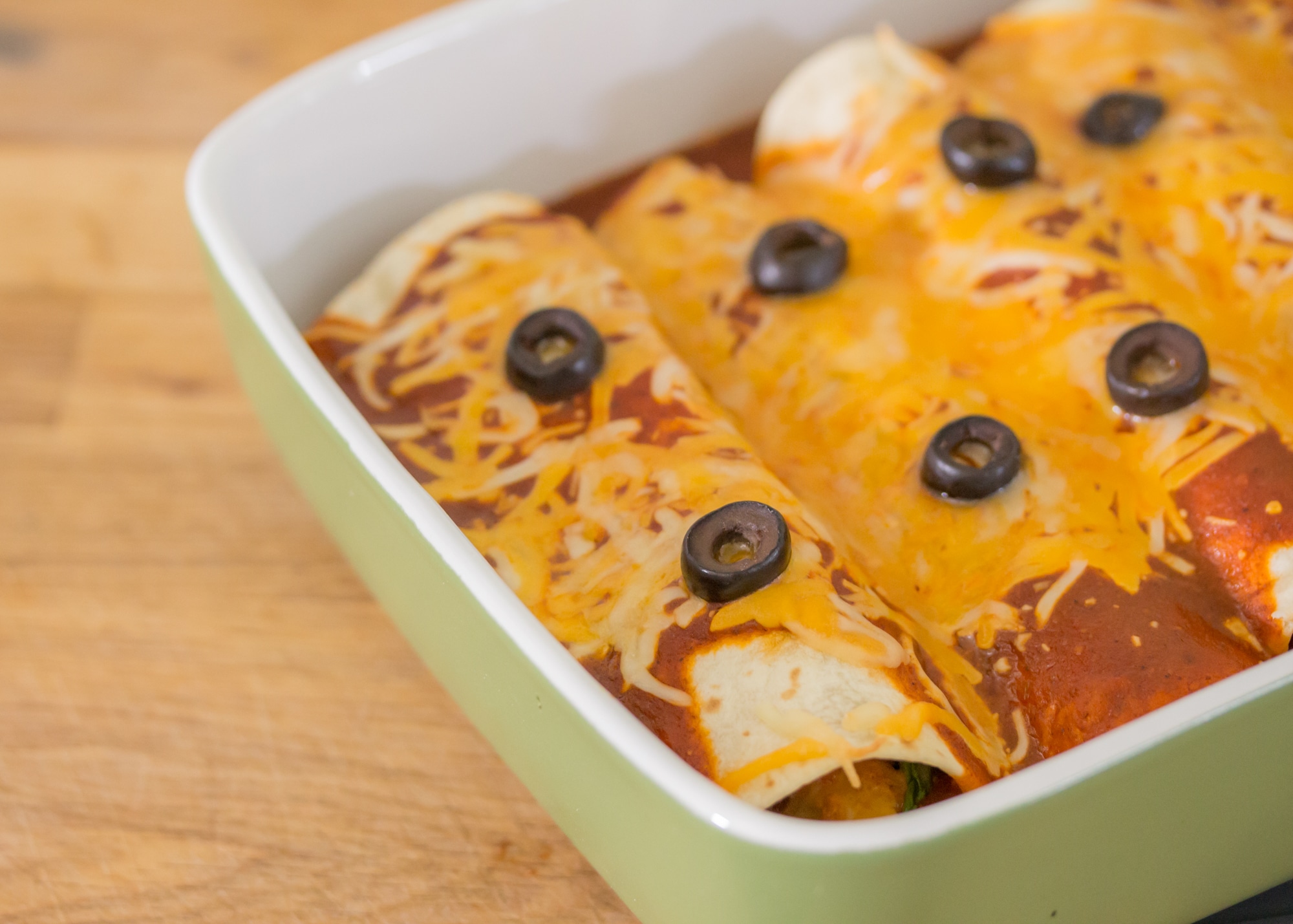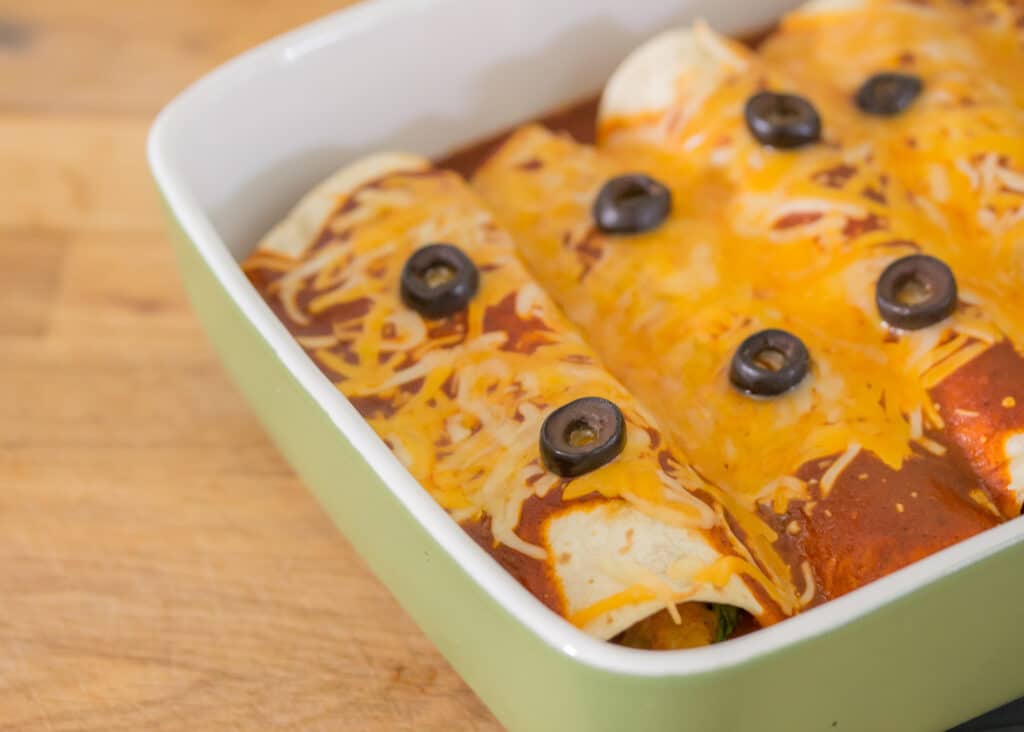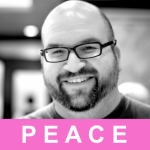 Food pornographer, full-time vegetarian, pointy beard enthusiast, and I say 'hella' too much. Founder and creator of Cooking Stoned.
Are you hungry? Subscribe to our weekly newsletter!