Salad That Regrows Itself
Recipe by:
Jerry James Stone
|
Written
February 26, 2014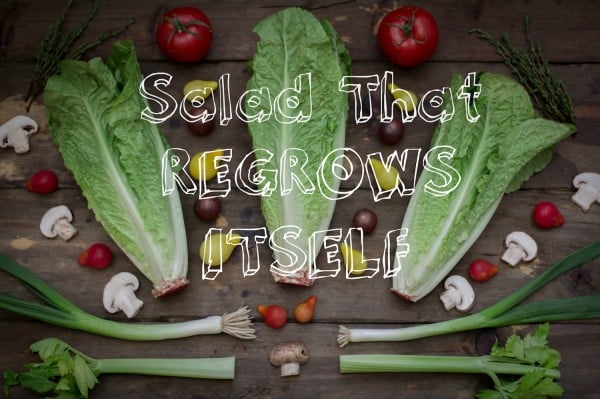 What if you never had to buy salad fixings again. You'll get pretty darn close using this healthy recipe. Made using fresh organic vegetables, these ingredients can easily regrow themselves with no degree from Hogwarts required. It's that simple!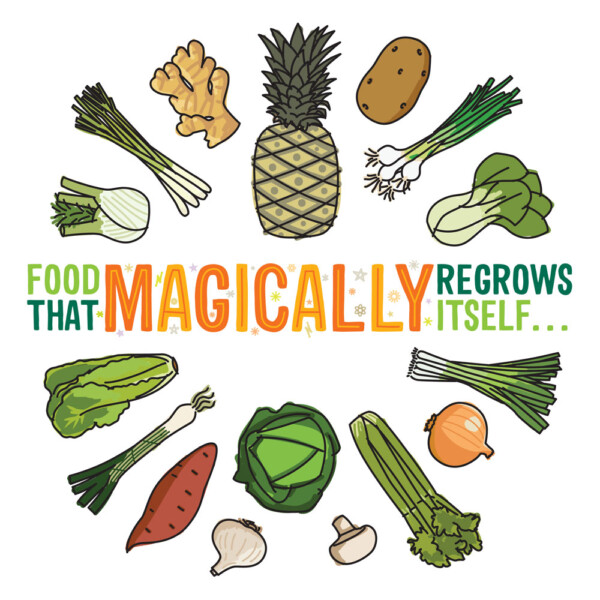 Ingredients
1 head of romain lettuce, chopped
1 celery ribs, sliced
1 green onion, sliced with greens chopped
3 mushrooms, sliced
4 Cherry Tomatoes
2 tablespoons Greek Yogurt Ranch Dressing
handful of croutons (optional)
Total Time:

5 minutes

PREP

5 minutes

INACTIVE

COOK

Servings:

1 serving

Recipe Type:

Diet:

Vegetarian
This recipe was inspired by fruits and vegetables easily regrown from their kitchen scraps. Want to add more veggies than this recipe asks for? The image below shows you all of the possibilities. And be sure to check out the infographic for complete growing instructions.

&nbsp

Combine all of the chopped veggies in a large mixing bowl and add 1 tablespoon of the ranch dressing. Using two large wooden spoons, toss the salad until all ingredients are lightly coated. Add a pinch of salt and pepper, if desired, and lightly toss once more.

&nbsp

Plate the salad with croutons and drizzle it with the remaining salad dressing, then serve. Enjoy!

&nbsp

&nbsp

&nbsp
Jerry James Stone
Food pornographer, full-time vegetarian, pointy beard enthusiast, and I say 'hella' too much. Founder and creator of Cooking Stoned.
Related Recipes
Get My Secret Recipes
Are you hungry? Subscribe to our weekly newsletter!
No spam – we promise (we're vegetarian)
What's Hot