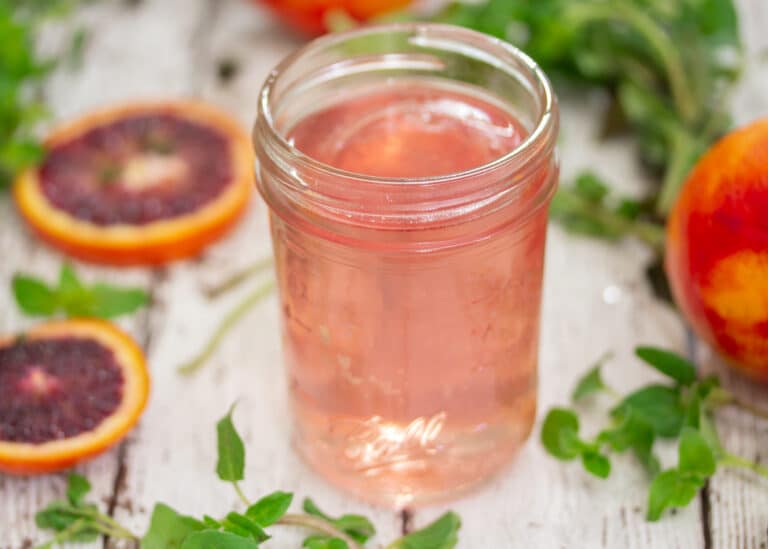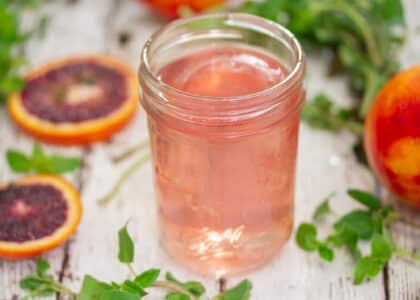 This blood orange and fresh herb simple syrup, made with oregano, is a great way to flavor your teas, mixed drinks, shaved ice, or homemade sodas.

Ingredients
6
sprigs of fresh oregano
Directions
Add the sliced blood orange and fresh oregano to a small sauce pot.
Add in the sugar and the water.
Over a medium-high heat, dissolve the sugar.
Once dissolved, cover and let steep for 3 minutes. Longer for how intense of a flavor you want.
Strain out the solids and reserve the syrup.
Let the syrup cool and transfer it to an airtight container like a mason jar. Seal and store in the fridge.
The syrup will keep for about 2 weeks.