This time of year is tough. If you're lucky enough to survive the holidays, you are now faced with the worst thing ever: New Year's resolutions. At least with Lent you are allowed to return to your gluttonous ways. But New Year's resolutions are like the honey badger, they don't give a s***.
Lucky for you, I am hear to make your life a whole lot easier (pun intended). If you opted to try eating vegan this year, you don't have to go at it alone. I got you!
I mean, I am not going to cuddle you and hand-feed you tasty vegan marshmallows from Whole Foods Market, because that would be awkward. But I can tell you which marshmallows to buy.
I am the grocery store's vegan expert for the Northern California region. That's right. Visit any Northern California store and just look for one of these awesome signs. These vegan noms were hand-picked by me for you.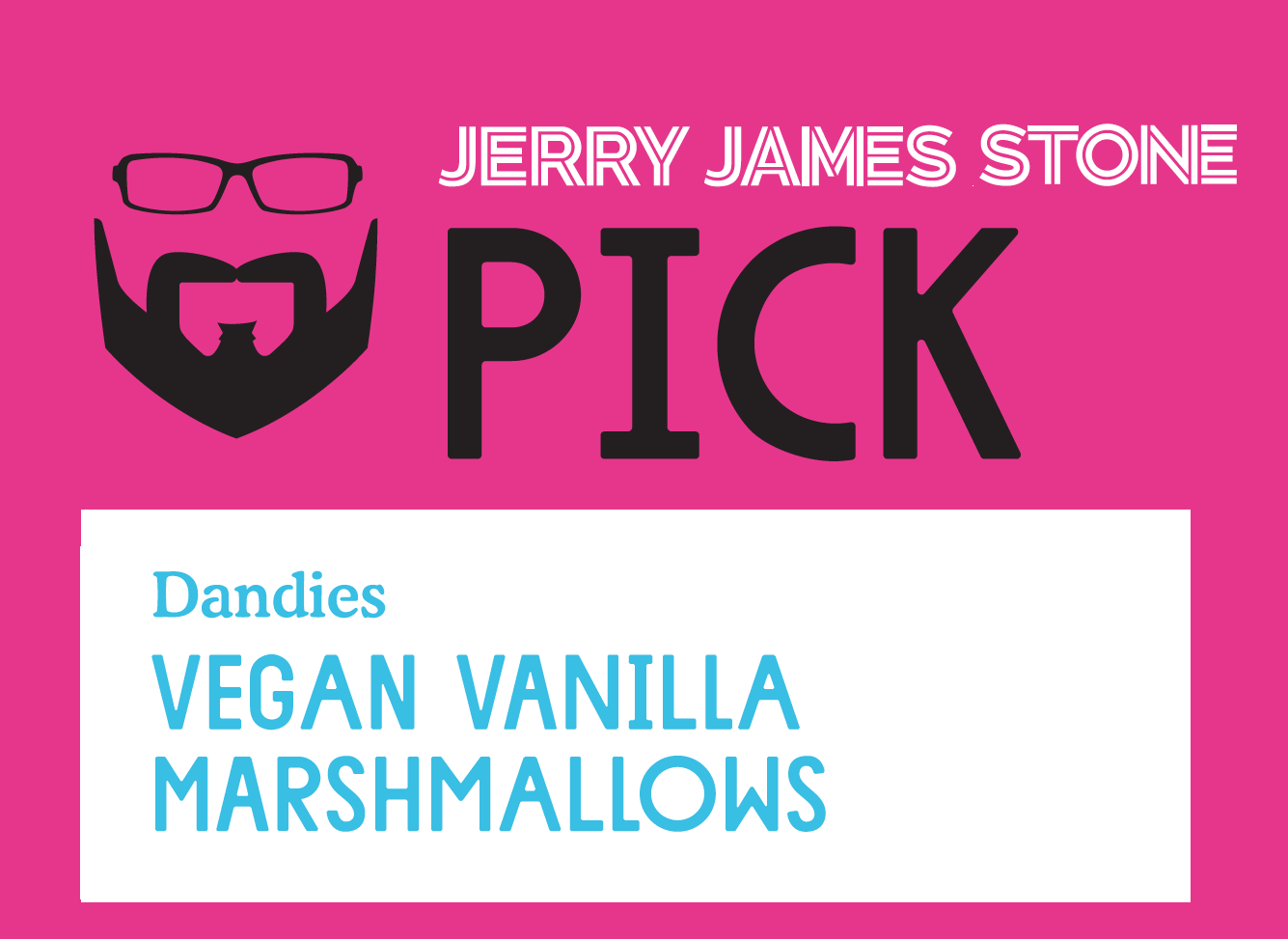 365 Everyday Value® Vegan Cane Sugar
Baby Bella Mushrooms
Annie's Homegrown Vegan Elbows & Creamy Sauce
Butternut Squash
Daiya Vegan Shreds Mozzarella
Daiya Vegan Sliced Cheddar
Dandies Vegan Vanilla Marshmallows
Daniel's Vegan Cookies Extra Chocolate Chip Cookies
Earth Balance Vegan Buttery Flavor Popcorn
El Burrito Soyrizo
Pomelos
Dandelion Greens
Hail Merry Choco Macaroons
Hot Cakes Totally Vegan Caramel Sauce
Just Mayo Just Mayo
Kite Hill Cream Cheese Style Spread
Kalettes
Sunspire Vegan Carob Chips
Whole Foods Market Oil Free Vegan Caesar Dressing
365 Everyday Value® Vegan Pizza
Oh, and once you've purchased all that tasty vegan food, be sure to check out some of the tasty recipes I came up with. Or join me for a live cooking show on Facebook.
Here is a sign in the wild.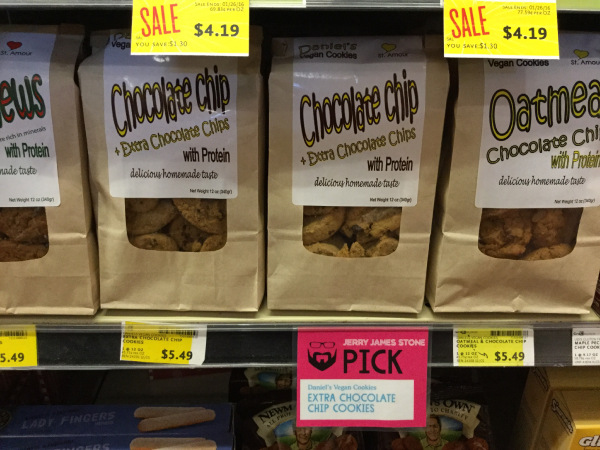 I received compensation in exchange for this blog post. Although this post is sponsored, all opinions are my own. I was compensated to choose vegan items at Whole Foods Market that I enjoy.