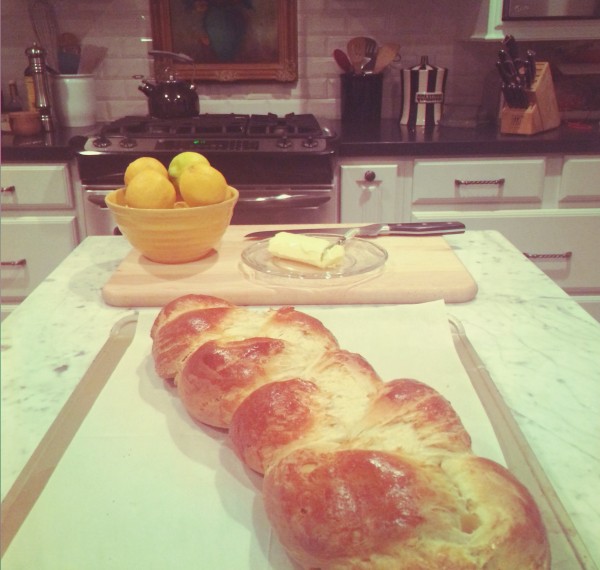 For those of you that have been following Three Loaves, you know how focused on community the project is. It's about bringing people together, over food, and through goodwill. The willingness to do something small for your fellow man (or woman).
How the smallest effort can make the biggest impact.
So the fact that people have been so excited to participate, just warms my heart. We've had everyone from celebrities to major food blogs take interest. And some pretty damn good food along the way! Like this Sweet Potato & Cranberry Bread.
This month's recipe comes from a new friend who is a friend-of-a-friend. Her name is Megan Titus and here's a bit about her:
Growing up in Sonoma County with a mother who had a passion for art and cooking, Megan was exposed to a diversity of flavors, and delicious homemade meals, at a young age. After moving to Los Angeles 9 years years ago, she immersed herself in all things creative: a hair and makeup artist for over ten years, an actress, and a writer. But she loves to spend her free time getting inspired by food and trying out all the amazing restaurants LA has to offer. Megan found her passion in the kitchen out of her love for entertaining and bringing friends and family together. The three loaves project deeply moved her to create her own bread recipe and contribute to making a difference in the community through food.
Here is Megan's Orange Ginger & Cardamom Bread.
1 package active dry yeast
1 cup warm milk
2/3 cup sugar
1/3 cup butter, at room temperature
2 large eggs
1/2 tsp salt
2 tsp ground cardamom
1tbsp Orange zest
1tsp bourbon vanilla extract
1/4 cup finely chopped crystallized ginger
3 3/4 cup flour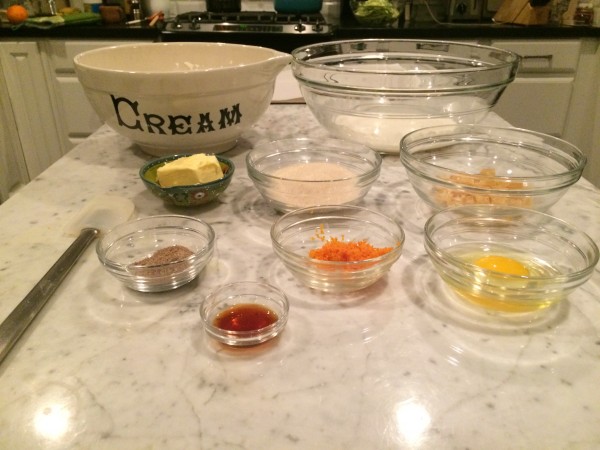 1. In a bowl, combine yeast and milk; let stand 5 minutes to soften.
2. Blend in sugar, butter, 1 egg, salt, cardamom, and vanilla.
3. Stir in 3 1/2 cups flour, orange zest and crystallized ginger to form a stiff dough.
4. Scrape dough onto a floured board. Knead until smooth and elastic, about 10 minutes. Adding as little flour as possible to prevent sticking.
5. Place dough in a greased bowl. Cover bowl with plastic wrap and let dough rise in a warm place until doubled, about 1 1/2 hours.
6. Punch down dough, turn out onto a board and knead lightly. Desperate the dough into three equal sections. Roll each section into a smooth rope about 1-2 inches thick.
7. Braid. Place on a lightly greased backing sheet.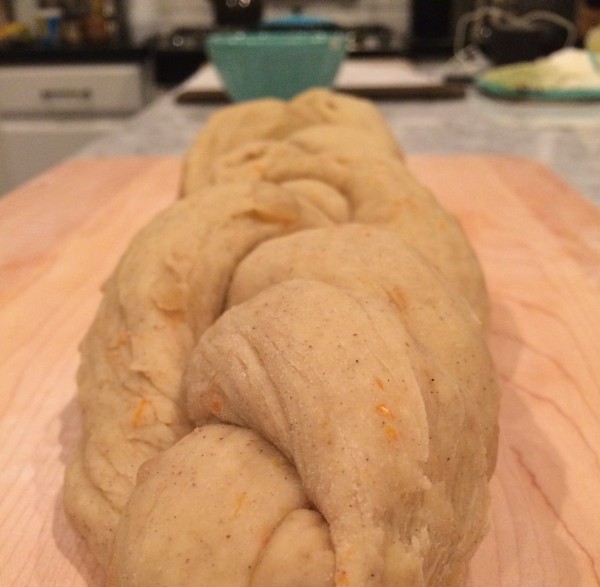 8. Cover lightly with plastic wrap and let rise in a warm place until almost doubled, about 25 minutes.
9. Beat remaining egg; brush braid evenly with egg.
10. Bake at 350 until golden, 15/20 minutes.
A big thanks to Megan for this amazing recipe and to Michelle Branch for lending up her kitchen!