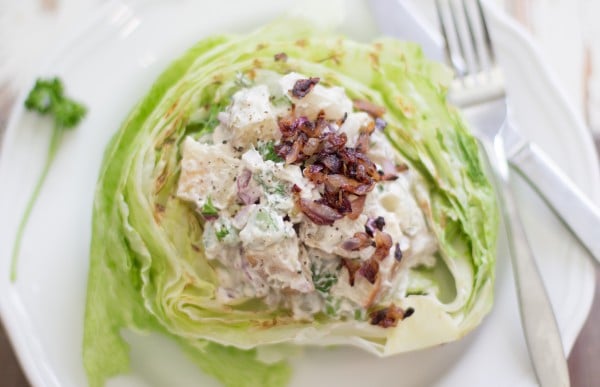 BBQs aren't just for meat eaters! As a 24-year-long vegetarian, I am always looking for fun ways to bring vegetarian food to the grill. A go-to of mine is fruit. Have you had grilled watermelon?
So, this grilled iceberg salad is the perfect way to show off almost any salad of your choice, but I highly recommend my Blue Cheese Potato Salad. Tangy and creamy and topped off with Bacon-y Bits that are vegan. Summer just got better!
You can get my MasterChef recipe over on Tumblr.