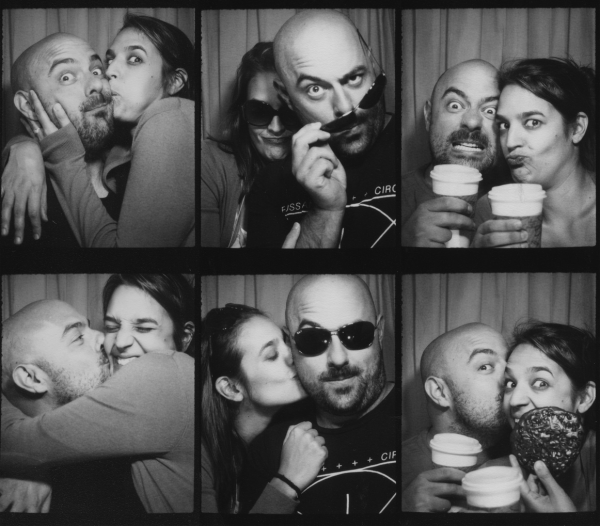 When you think of France what do you think about first? Fries, toast, and kissing I assume. No? Maybe maids seductively cleaning your apartment, oui oui! No, the correct answer is wine. Some of the world's most famous wine comes from the many regions of the great drunken nation. From Bordeaux on the Atlantic coast to Rhone in the Southeast and to Champagne in the North, there are many famous regions that are immediately associated with delicious wine. Here at Fall Down Friday, we love our California wine but today we're going to give credit where credit is due. Vive la France!
Oh, and thank you Bill Anastas and Maud Beltran for the photo.
Domaine de Peyraguey Sauternes 2011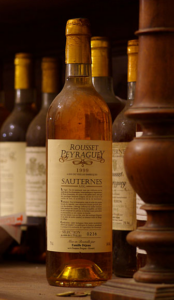 Domaine de Peyraguey is one that was a personal recommendation and a fabulous wine. Sauternes is a smaller region within Bordeaux know for its sweet wine and Domaine de Peyraguey has a delicious one. This wine is borderline dessert wine unless you're you like something more on the riesling end of the sweetness spectrum. Even more sweet, though, is the sustainable approach the winemaker takes to his wine. Burying cow horns filled with compost alongside the vines and spraying down the grapes with a special blend of his own herbs instead of pesticides are just a couple techniques unique to Domaine de Peyraguey. The goal is to reconsider our perspective on plants, animals, and all life on Earth living together. Sauternes can run a bit higher in price due to production costs, but well within budget and well worth it.
Listen to someone read you this website in French while enjoying a glass.
Chateau Haut-Garrigue, Chateau Feely 2012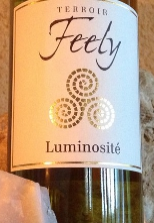 Chateau Haut-Garrigue uses organic and biodynamic grown grapes from Chateau Feely vineyard in Bordeaux. Luminosite sauvignon blanc is a clean, crisp and tart flavor with a good dose of citrus and a bit of peach. The citrus will last and flow nicely to a dry finish. If the taste doesn't make you want more on it's own, the passion for sustainability will. Pesticide and preservative free, Chateau Feely is adamant about keeping chemicals and grapes separate. Not only does this keep your wine chemical free, it allows a variety of other plants to grow harmoniously with the plants and, as the owners believe, help keep the soil rich and diverse for many added flavors. It helps prevent the soil from wearing out from being over-farmed and scorched by chemicals.
Read more about Chateau Haut-Garrigue sustainability here.
Chateau Saint Christophe Saint Emilion 2009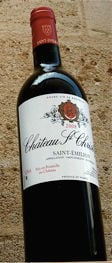 One of the best wines I have ever had the pleasure to know, Chateau St. Christophe Saint Emilion is a red grape again from the Bordeaux region (sensing a theme?). Over the years, sustainability has become a more important piece of the growing process as they have eliminated the use of pesticides and herbicides. As they put it on their website, their "viticulture follow the laws of nature" to make sure health of the vine is priority number one. This wine is unoaked (although their other two main wines are both aged in oak if that's more your thing) and instead is aged in vats to hone in on the fruits…of their labor (I'll be here all evening, folks). The best part about it? You can find it in the US for a very reasonable price. So stock up next time you come across a few bottles.
Read about St. Christophe wines in their own words.
So this Friday, put on your best French accent, drink some French wines, and maybe even slip into that French maid outfit you've had hiding in the back of your closet. You know you want to!
P.S. I would like to thank my good friend Myriam for pointing me in the right direction for great French wine!