I'm proud to announce that my very first cookbook, Holidazed, is off to the printer! Yes, it's finally done. Want a copy? Duh, of course you do!
Sign up here and you'll be immediately notified when Holidazed is available. Simple as that! Don't worry… you won't have to wait too long. Ordering should be available in just a few weeks.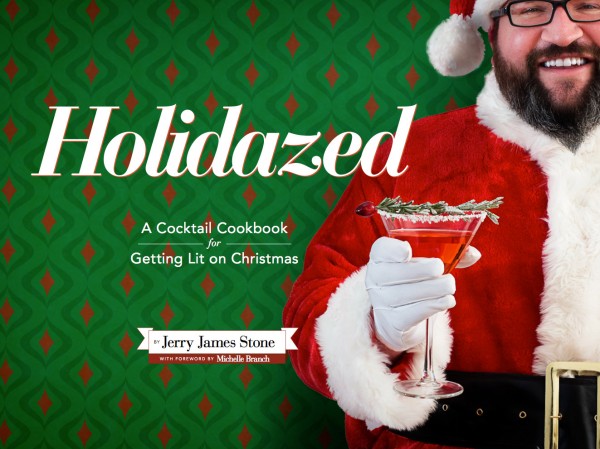 Creating new cocktail recipes can, at times, seem a bit silly; what's possibly left that hasn't already been invented? Well, quite a bit but that doesn't mean we cannot show respect for those oldies but goodies. And our Essential Cocktail guide is like a quick dose of Viagra, you'll be up and running, slinging Martinis in no-time flat. WARNING: the effects can last for hours!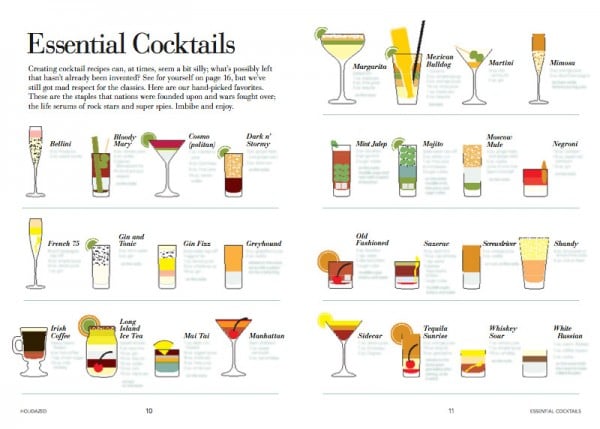 In the three months it took to create and produce this book, my days were filled with blood, sweat, and tears. At times, I felt like George Carlin's and Margaret Cho's love child; I swore that much. But, between drinking bourbon at 9 a.m. on a Tuesday (it's called work!) and regularly dropping the F-bomb, I truly and honestly enjoyed myself.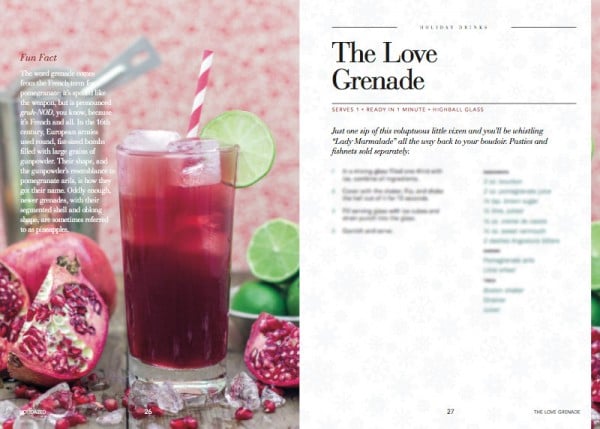 I learned a lot about creating a cookbook, grew as a photographer, and… pretty much nailed it. But I will let the book speak for itself. Below are more sample pages from Holidazed along with a few photos to whet your appetite. I really hope you enjoy getting drunk off of it as much as I did making it. Just sign up here to get your copy.
Just like the website, Holidazed is bursting at the seams with food porn. Every single recipe is accompanied by a full-color photo. Hoidazed also provides you all the info you need to get creative in the kitchen. You'll be mixing up your own infusions and shrubs before you know it.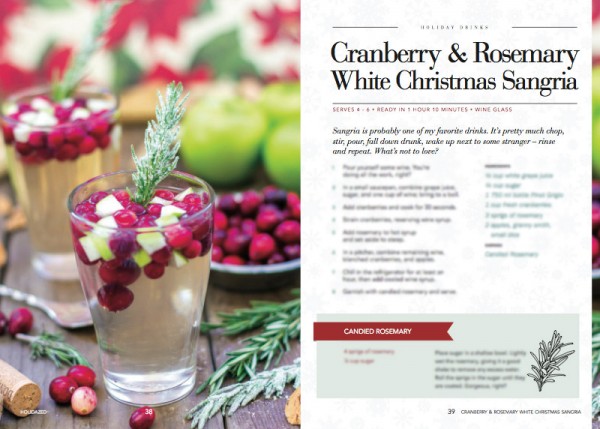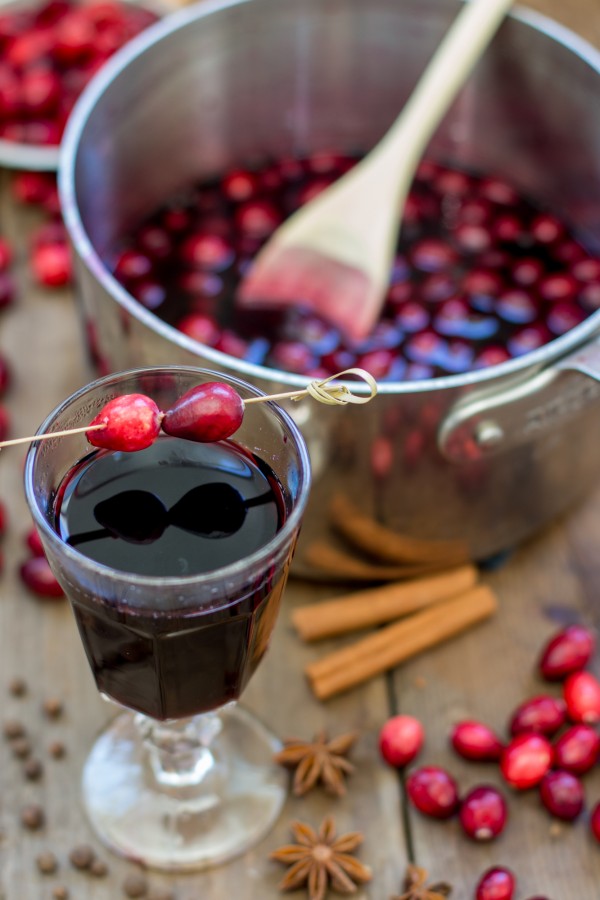 Thanks for your interest in my first book. I have no doubt that you will love it. At least you'll be too drunk to know otherwise.
Just sign up here to be notified when Holidazed is available.