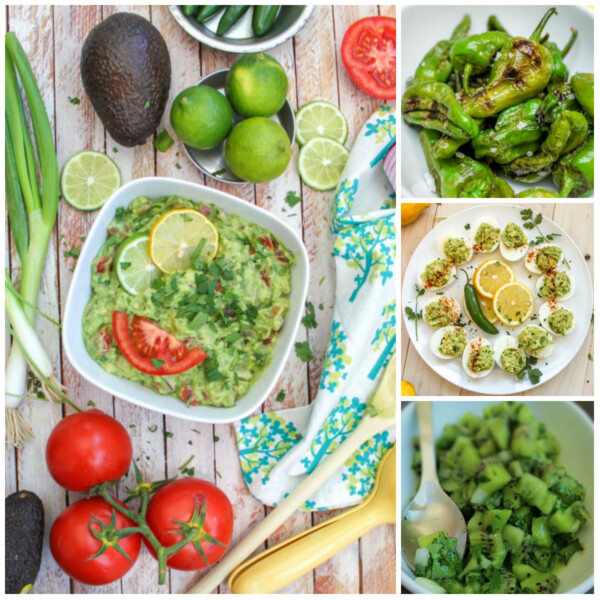 Let's get this party started! These appetizers are the perfect excuse to drink more cerveza this Cinco de Mayo–not that we need an excuse!
There's isn't much I do not like with an avocado but wow, egg might be one of my favorites. That is no surprise, you've all seen me fry an egg inside an avocado a la "egg in the hole." Well here is one more way to love avocados and eggs, right?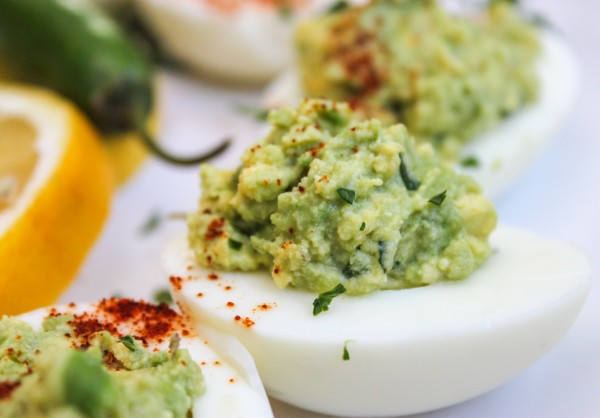 These lovely grilled Padron peppers are the perfect example. Sweet, slightly spicy and very tasty…they were made to be grilled! You can eat them straight up or put them on a taco, sandwich or how about a grilled cheese?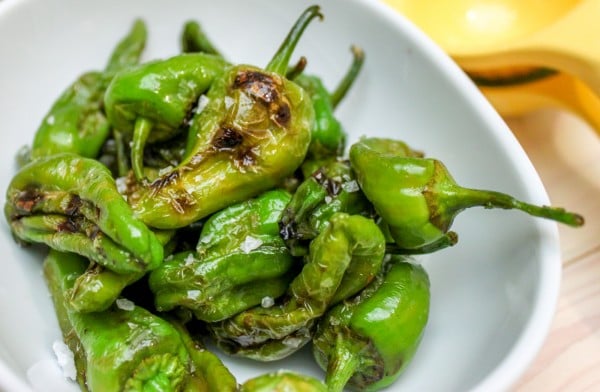 The end of tomato season is always a sad one for me. But that doesn't mean I am not willing to compromise, especially when it comes to salsa. This salsa is tangy, hot and oh so yummy. Try it! And by the time summer rolls around, you'll be missing kiwi season for sure!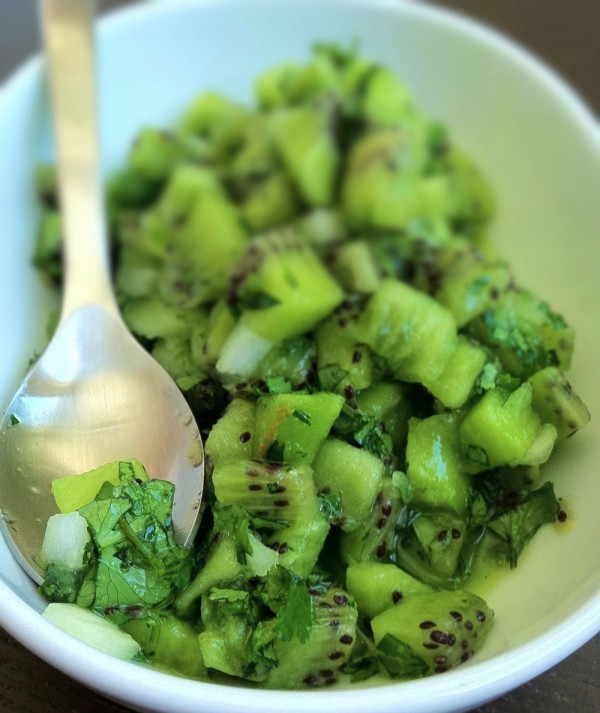 Well, I am here to say that is this the best one you'll ever have. Chunky, spicy and bright…this guacamole recipes goes best with cold beers and good friends. Lot's of them!