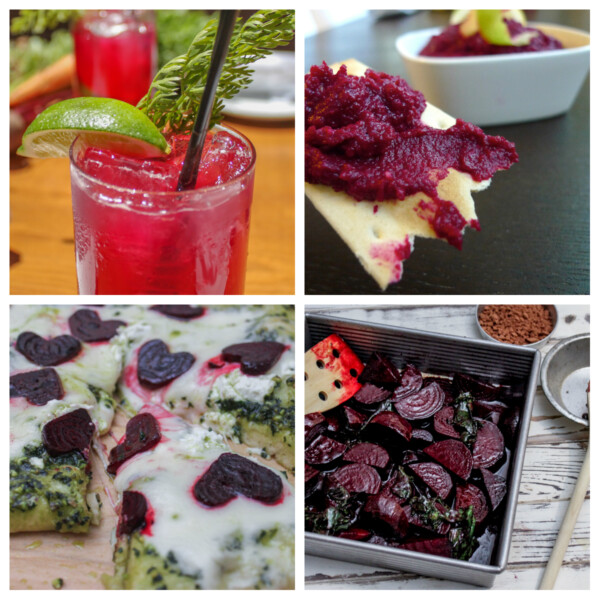 I truly love beets. I always have. But I remember growing up that, like brussels sprouts, most of my friends did not; it was adult food.
Somewhere between puberty and adulthood, that seems to have changed for most people. Beets are now sexy and gourmet–like brussels sprouts. It's kinda weird.
Regardless, here are some of my favorite ways to enjoy beets.
Maybe this is cheating. Wait…not it is not, it has tequila. And anything with tequila is certainly winning! This recipe comes from one of my favorite restaurants up in Wine Country, the girl & the fig.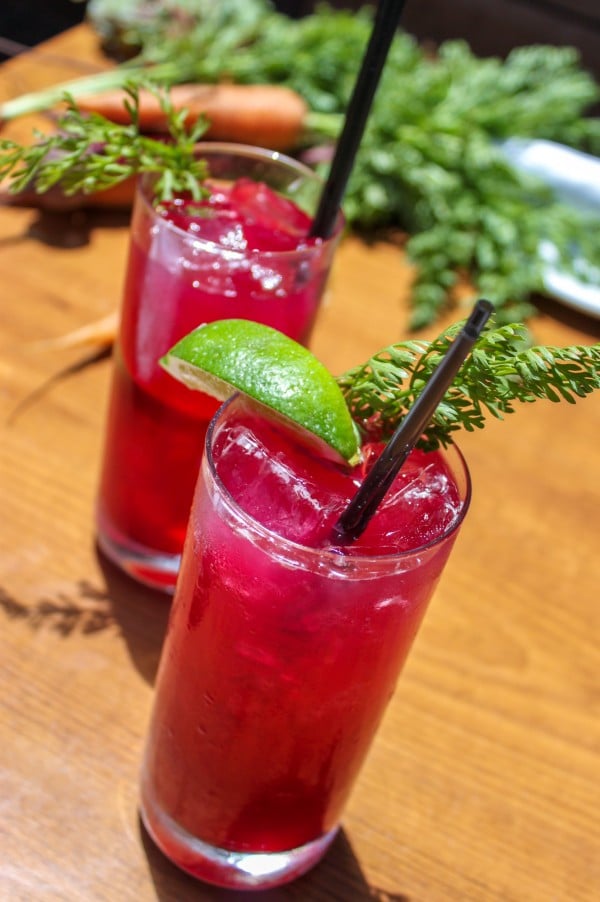 Okay, forget that I said chocolate for a second. You are probably thinking candy bar sweet and this dish is not that. But the cocoa does compliment the caramelized sugars found in the roasted beets. It is quite lovely. Try it!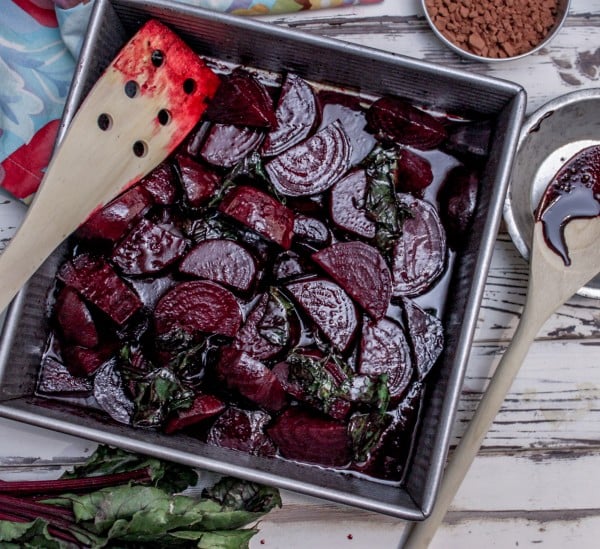 I made this recipe for Valentine's Day (can you tell?) but I really do love beets on pizza, and not just for their pink heart-shapedness. One of my favorite beet pizza combos has blue cheese, cilantro and pine nuts. It is TDF!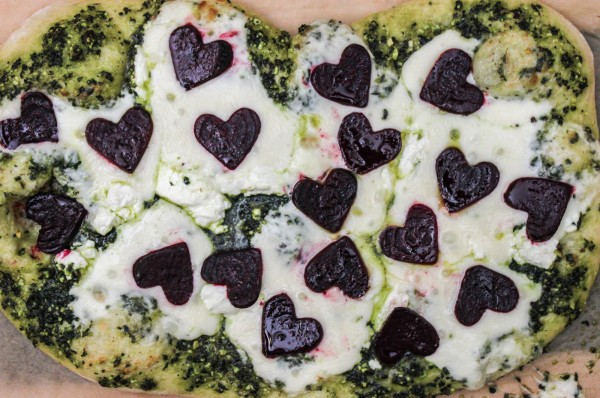 Yes, this is the easiest way to eat more beets. Great as a dip, on a sandwhich, pita or wrap…or on toast. You'll never eat a non-red hummus again.