Great on burgers, omelettes or just about anything…caramelized onions are one of my favorite things. There are a few tricks to it but once you get it, you cannot stop!
4 red onions (you can use any onion, I prefer red though)
1 teaspoon of olive oil
1. Trim the onion, cutting it into equal slices, so that all onion pieces caramelize evenly.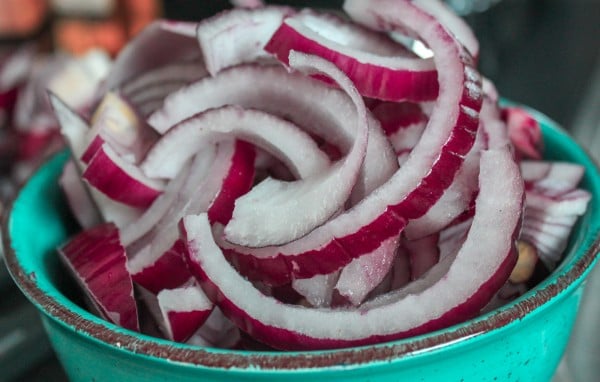 2. Warm 1 teaspoon of olive oil in a large skillet. DO NOT use a lot of oil!
3. Add the onions, stirring them to coat.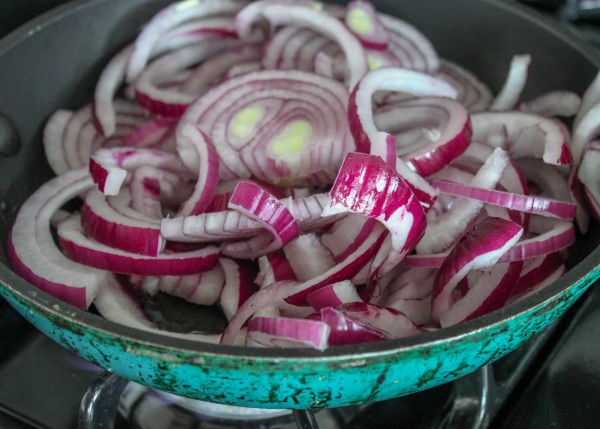 4. Turn the heat up to medium-high, stirring the onions every 3-5 minutes.
5. It is difficult to just caramelize just one onion because the weight of many helps keep them in contact with the pan, browning those sugars, where fewer onions will just burn.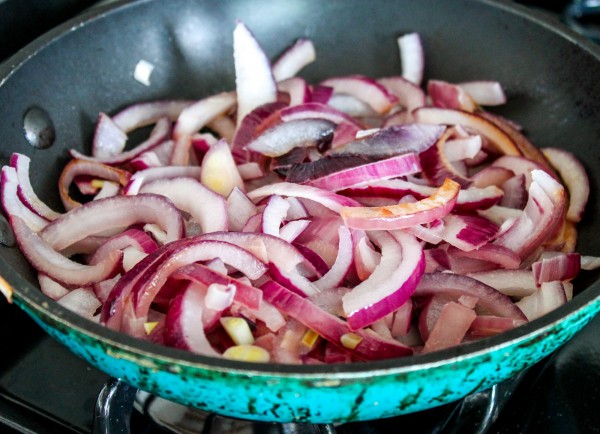 6. The onions should start to turn golden brown and caramelize, if they burn…reduce the heat some.
7. Continue this until all of the onions are golden brown and you have your desired consistency.
I like mine pretty jammy. Enjoy!