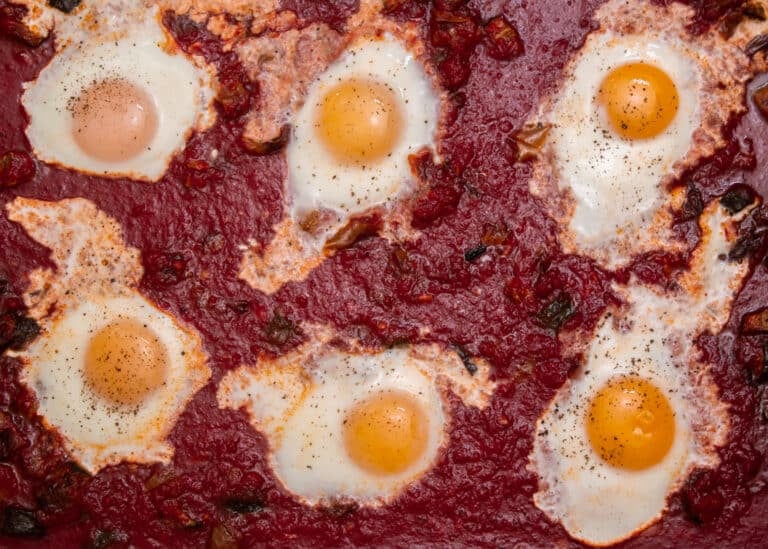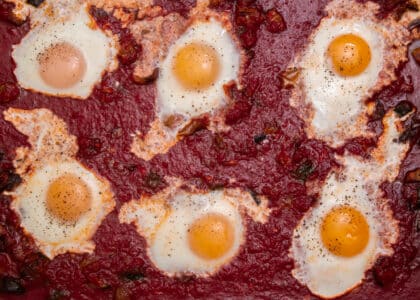 Shakshuka is a great Mediterranean dish for breakfast or any time of day. This sheet pan recipe is simple and easy to make, but still, jam-packed with veggies.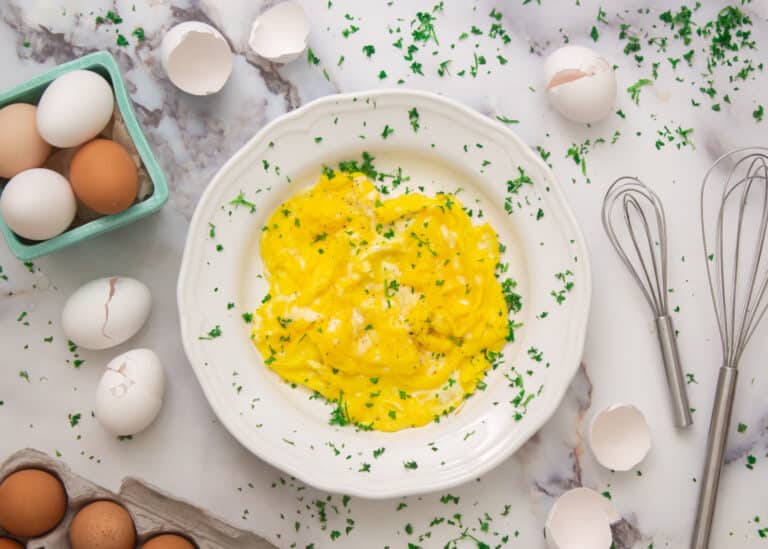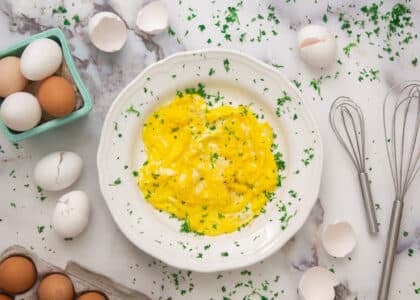 Are you ready for the best scrambled eggs you've ever had? Soft scrambled eggs (aka wet scrambled eggs) are like the poached eggs of scrambles, but a lot easier to make. They are elegant, velvety, and soft like butter.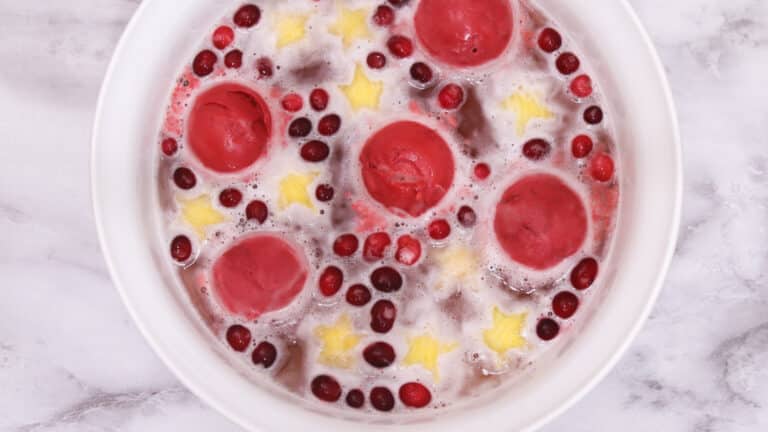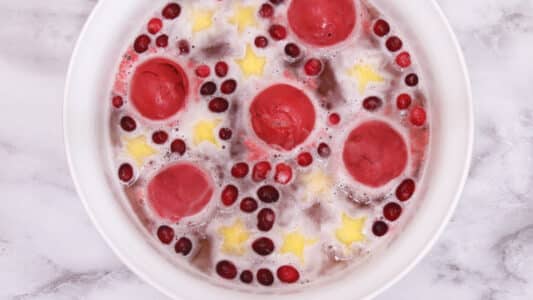 In this recipe, it's champagne punch meets sherbet punch in a delicious and easy batch cocktail for your New Year's Eve party, or just any day ending in Y. No judgment. This holiday cocktail is a yummy party punch for any time of year.