Print Options:
Beet and Carrot Cocktail by the girl & the fig
Yields
1 Serving
Prep Time5 mins
Cook Time50 mins
Total Time55 mins
I love my job. I mean, I get paid to eat and drink for a living. There isn't a moment that passes by where I don't feel blessed for such a gift.
That said, some days I do love more than others. Last summer--for example--I toured California with a Chevy Volt visiting sustainable farms and food producers. It was one of the best things I ever did. Three straight weeks of meeting amazing and inspiring people who welcomed me into their homes, to their farms and into their kitchens.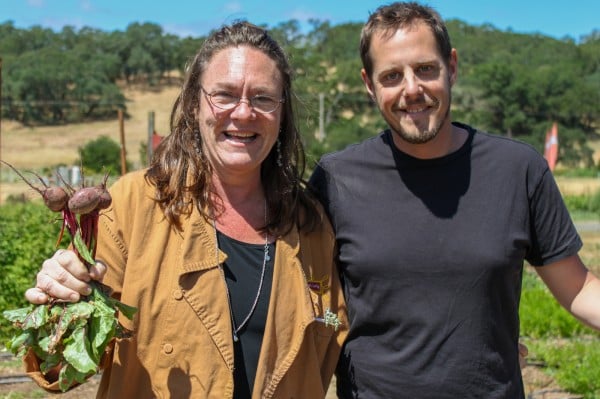 This visit was with both Sondra Bernstein and Chef John Toulze at the girl & the fig restaurant located in Sonoma square, and their biodynamic farm located at Imagery Estate Vineyards.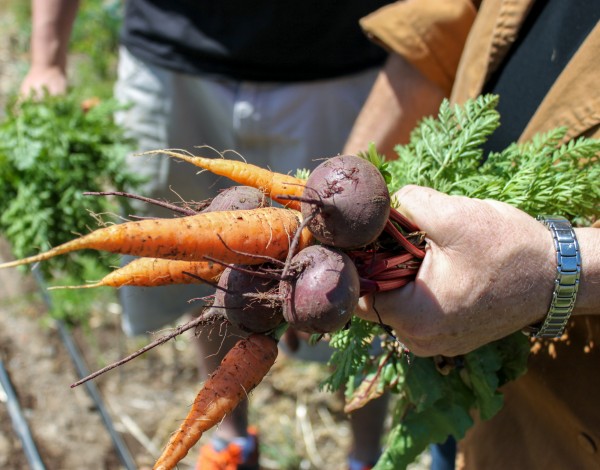 This particular stop is very dear to me. For one, the girl & the fig was a huge inspiration for me to jump from Computer Engineer to Food Pornographer. I had been a developer for 9 years so making that switch was not some off the cuff decision. And meeting Sondra was a dream come true!
You might be wondering why a visit from last year is just now getting on my blog and well, the short answer is--it just is. I hope you enjoy this cocktail as much as I enjoyed making it with the staff at the restaurant. By the way, they call this drink The Harlot. Now let's get drinking!
3
ounces Canton Ginger Liqueur
1
First we are going to start by roasting the beet. Roast it at 425 degrees F for about 50 minutes along with the olive oil, thyme and bay leaf. You want it to be very tender when done, so that a knife slides in and out of it easily.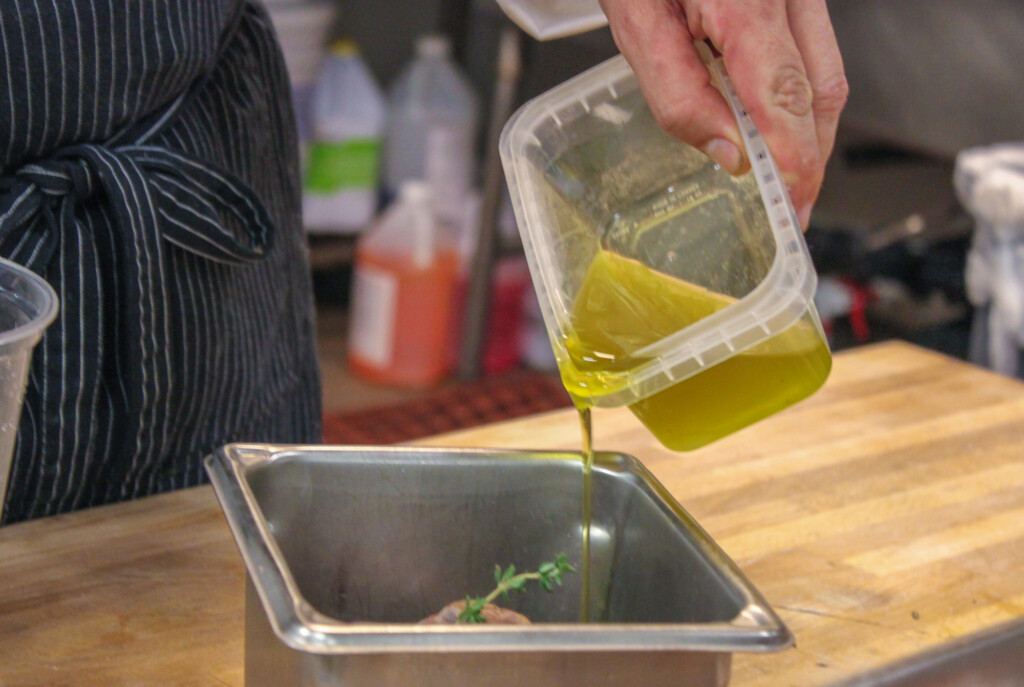 2
Now we are going to make our carrot puree. Start by peeling the carrots and then dicing them. Cook them in enough water to cover with the tablespoon of sugar until they are quite tender.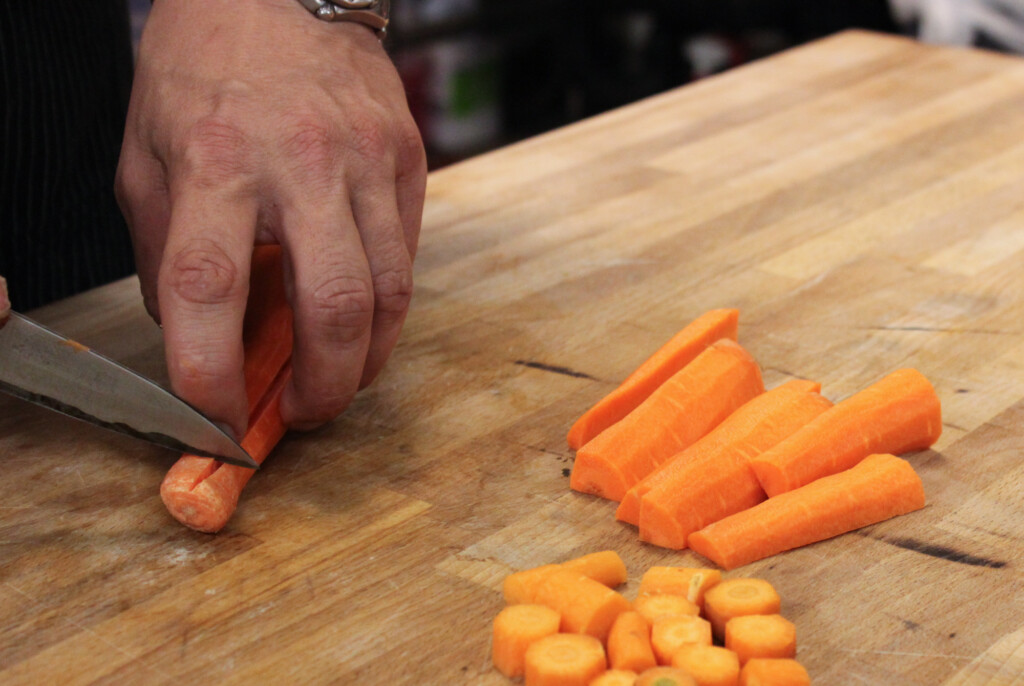 3
Puree the boiled carrots and the roasted beet along with just enough of the carrot-water so that the mixture is smooth. Run it through a sieve before using it in the cocktail. We don't want any chunks in there.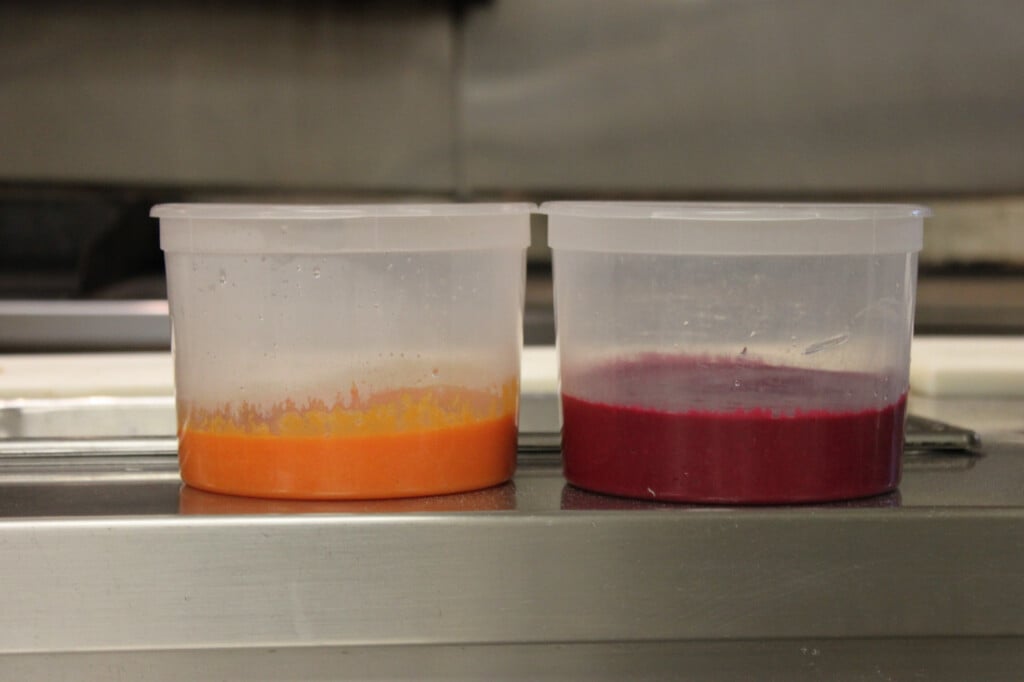 4
In a pint glass, add two tablespoons of the beet/carrot puree, 1/4 of each of the other ingredients except for the soda water. Add ice. Cover with a cocktail shaker and give it a few good shakes.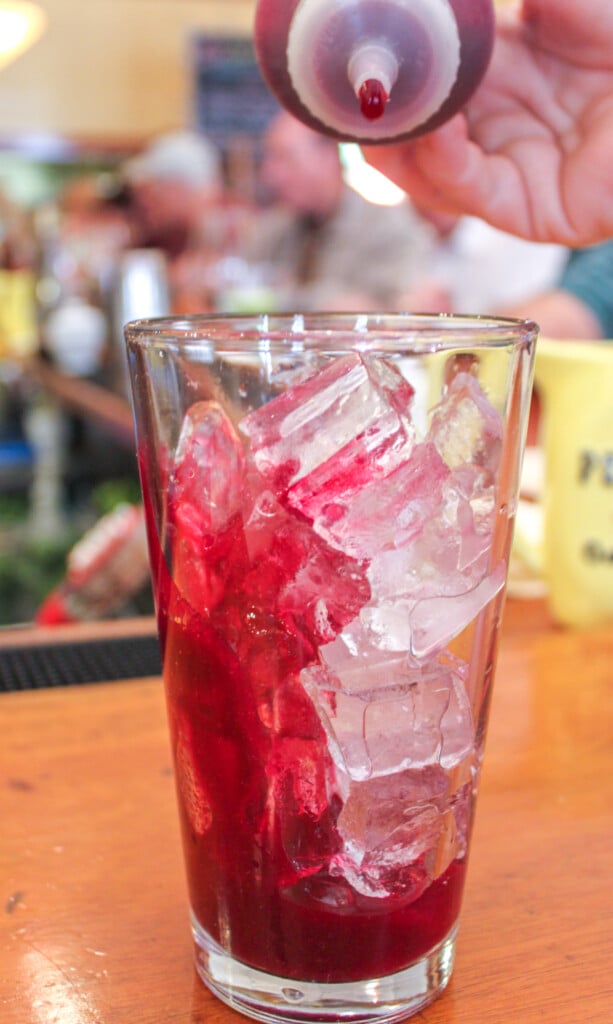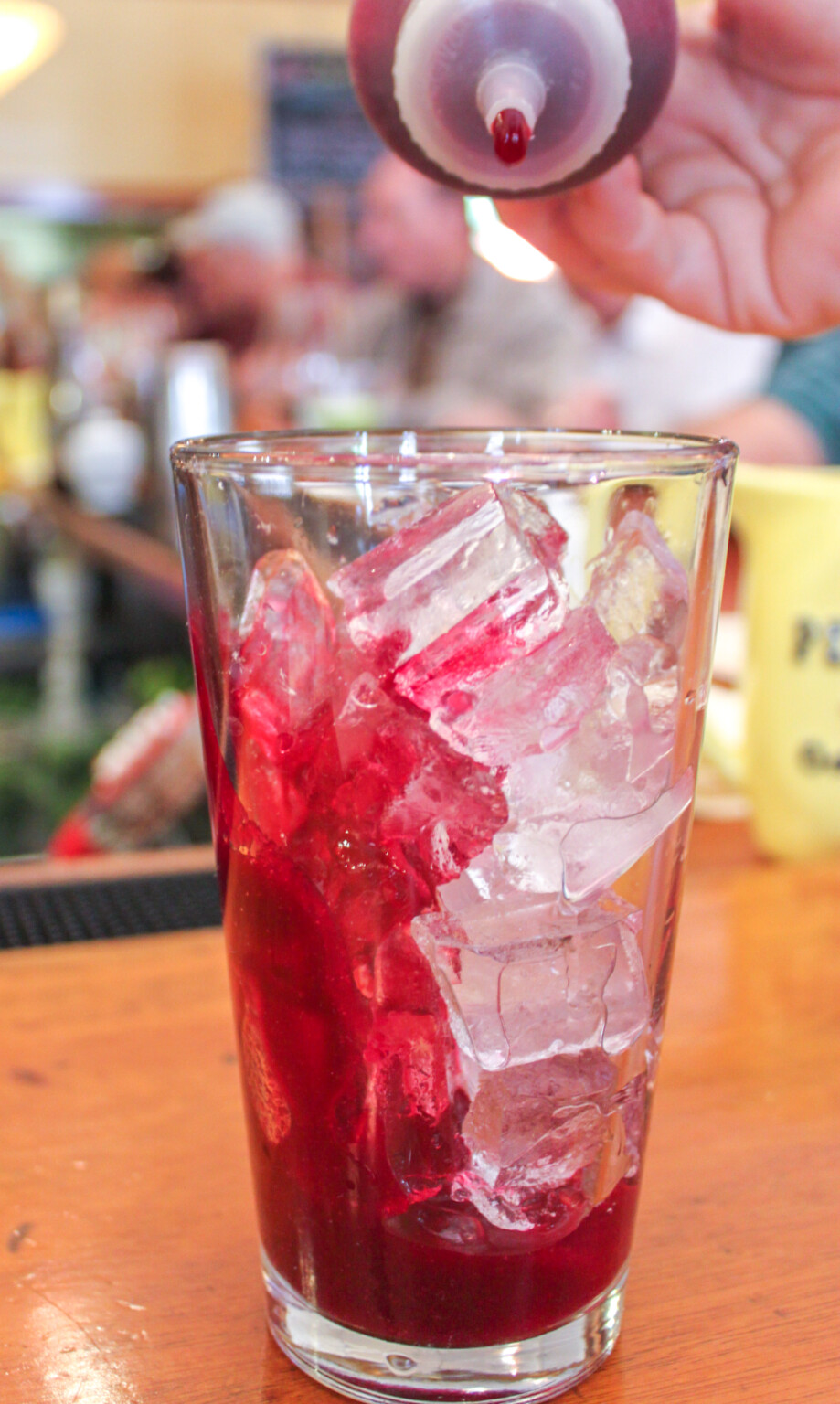 5
Serve it over ice. Add a splash of the soda water and garnish it with a lime wedge and some of the greens from the carrots.
Enjoy!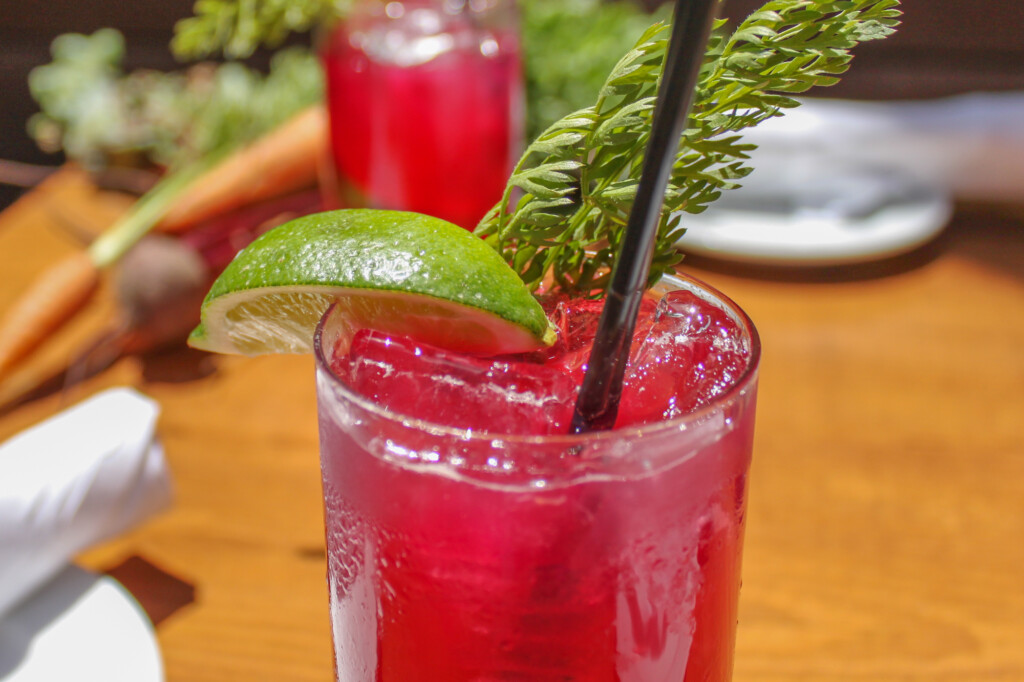 6
Thank you, John for letting me in your kitchen with my crew and everything!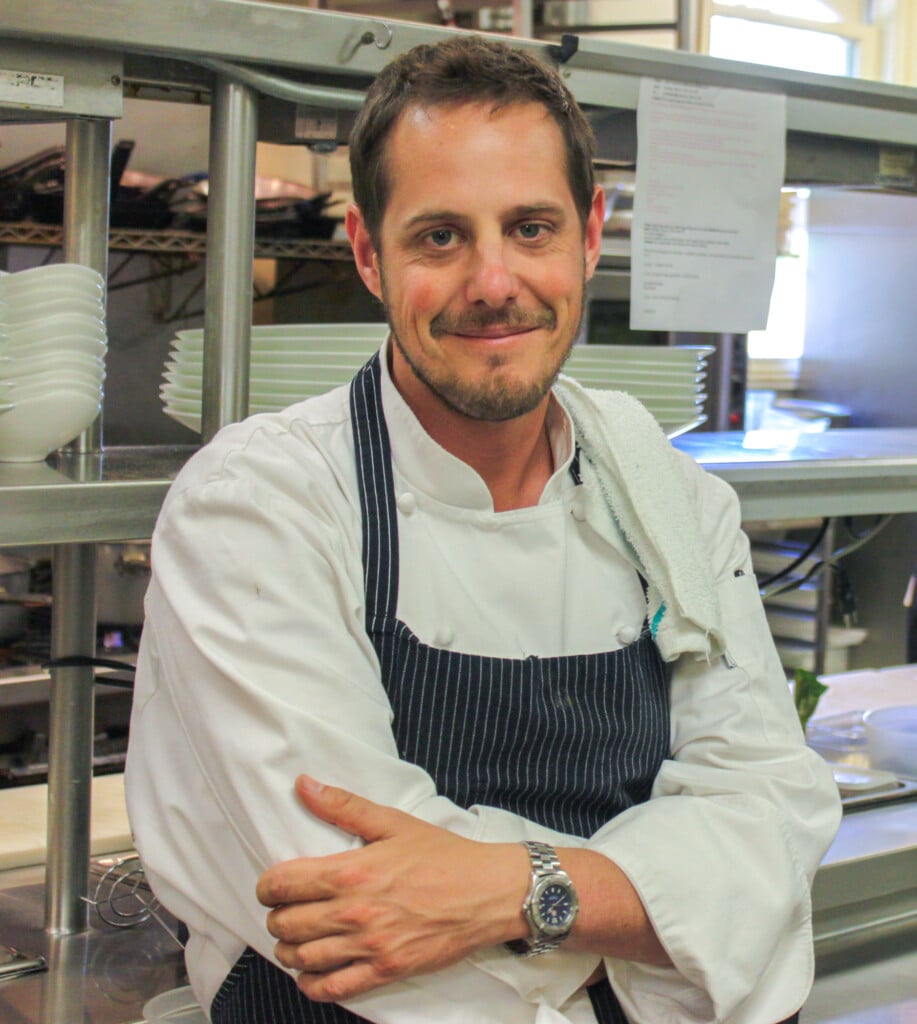 7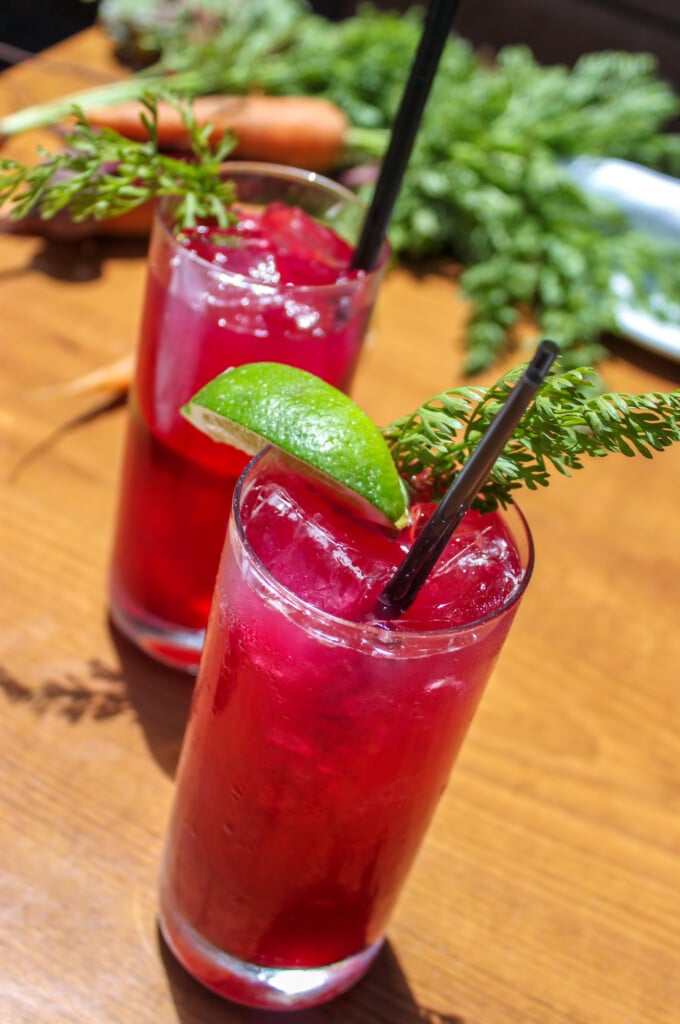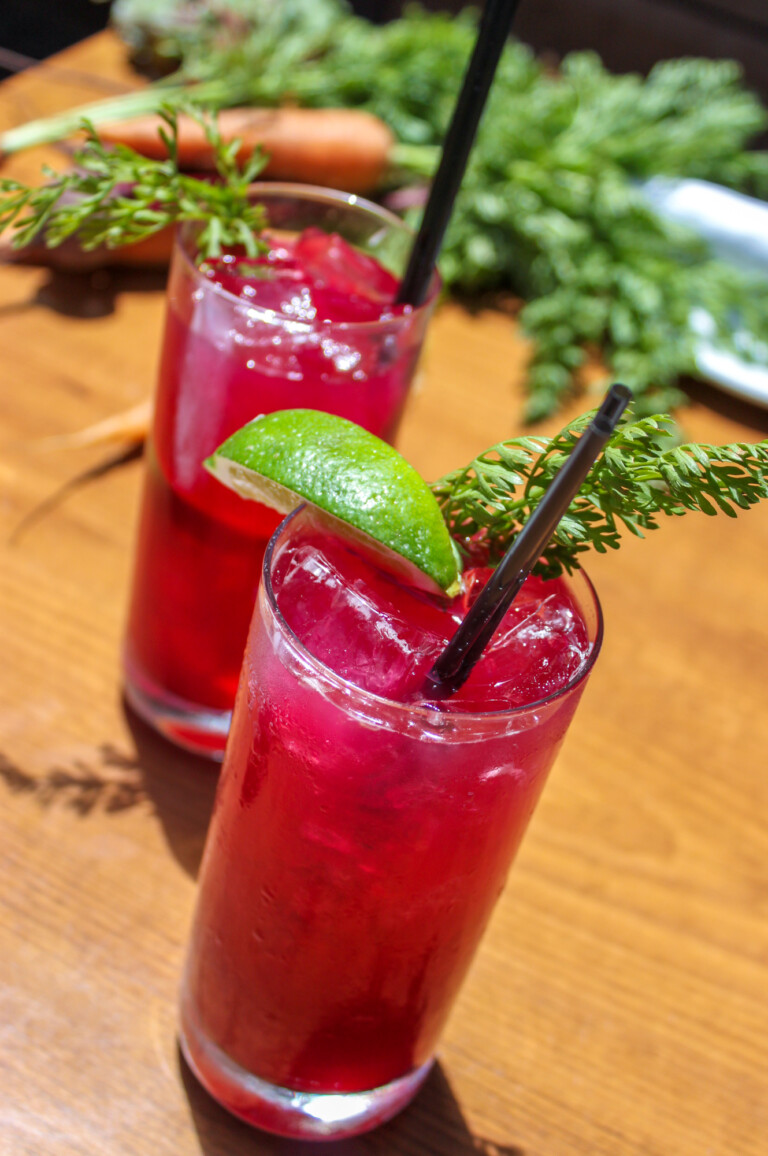 Nutrition Facts
Servings 1