Thai Iced Tea Popsicles
Recipe by:
Jerry James Stone
|
Written
March 18, 2015
This recipe was featured in the Cooking Stoned Newsletter during July of last year. Be sure to sign up here, and you'll get unique recipes like this one, before anyone else!
1. Bring 3 cups of water to a simmer then remove from heat.
2. Add 1 cup Thai Tea Mix and steep, covered, for 5 minutes. If you love Thai Iced Tea, I suggest getting a tea sock. It is worth it!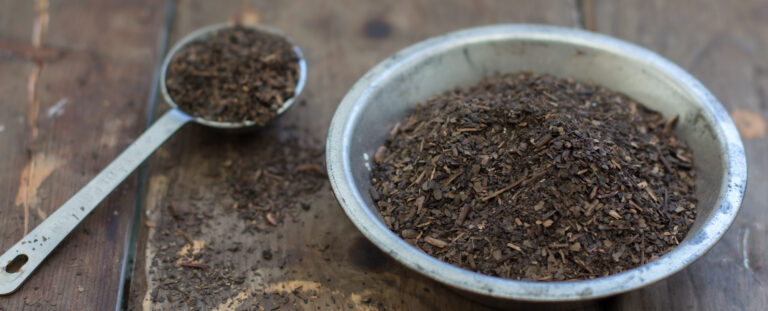 3. Thai tea is super absorbent. Seriously, you could make baby diapers and maxi pads out of this stuff! When you strain out the tea, you will only have 2 cups of liquid.
4. Transfer the tea to a large measuring cup. Add a ½ cup sugar, ½ cup condensed milk, and ½ teaspoon vanilla extract, and mix well.
5. Divide tea amongst the popsicle mold, add the popsicle sticks, and freeze.
6. Combine ¼ cup cream and ¼ cup sugar.
7. After the popsicles have been in the freezer for 2 hours, add milk mixture to pops. This will give the divided look. You can of course skip this.
8. Place mold back in the freezer and freeze for 10 hours.
Enjoy!
Ingredients
3 cup(s) water
1 cup(s) [Thai Tea Mix]
3/4 cup(s) sugar
1/2 cups sweetened condensed milk
1/2 teaspoon(s) vanilla extract
1/4 cup(s) cream
Total Time:

PREP

INACTIVE

COOK

Servings:

Recipe Type:

Popsicles

Diet:

Vegetarian
&nbsp

&nbsp

&nbsp

&nbsp

&nbsp
Jerry James Stone
Food pornographer, full-time vegetarian, pointy beard enthusiast, and I say 'hella' too much. Founder and creator of Cooking Stoned.
Get My Secret Recipes
Are you hungry? Subscribe to our weekly newsletter!
No spam – we promise (we're vegetarian)