Print Options:
French Omelette
Yields
1 Serving
Prep Time3 mins
Cook Time5 mins
Total Time8 mins
The one thing I love the most about being a blogger (is that what I am?) is that I learn from my readers just as much, if not more, than they learn from me. They challenge me and ask questions about things that, well, I just do not always know.
This recipe is the perfect example of that. A viewer on the Cooking Stoned YouTube channel asked me about making a French omelette, and I thought to myself, "What the heck is that?" Sad but true, I had not heard of the distinction. So I Googled, and then I googled some more. After reading up on all of these different omelette styles, I then made my way to the kitchen. I cannot even tell you how many times I made this thing. Not just to perfect the technique but also because it is damn tasty.
Since then, the French omelette has become a staple in my household. It's perfect on its own or served up with a fresh salad. Either way, you'll be eating these for breakfast, lunch and dinner!
2
organic farm-fresh eggs
1
tablespoon unsalted butter
1
Crack and beat 2 eggs until the whites and yolks are just combined.
2
Melt 1 tablespoon of unsalted butter in an omelet pan over a medium-high heat.
3
When the butter is bubbling, but before it browns, pour in the egg mixture.
4
As the omelette coagulates, swirl it around in the omelette pan.
5
When the omelette is just cooked, fold it up into a roll and serve.
Enjoy!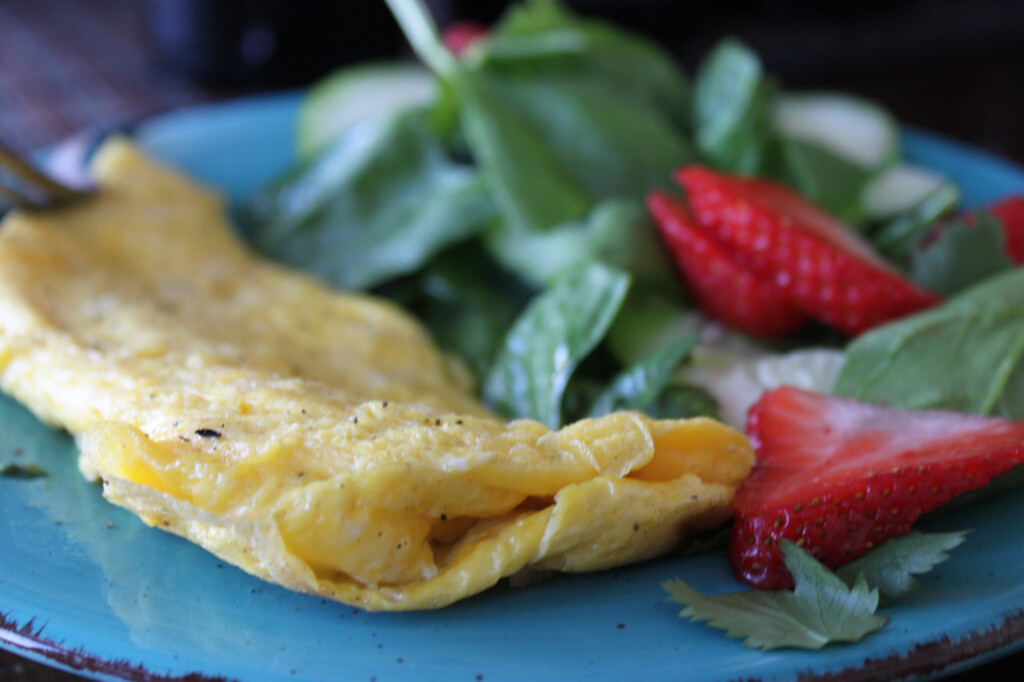 Nutrition Facts
Servings 1