Print Options:
Balsamic-Glazed Brussels Sprouts with Crushed Pine Nuts and Parmesan
Yields
1 Serving
Prep Time10 mins
Cook Time30 mins
Total Time40 mins
I am always amazed when I find out someone is not a Brussels sprouts fan. I mean really, I just don't get it. These tiny little cabbages are not only visually fun but they can be so amazingly good. If done right, they have an earthy, bright and just slightly bitter flavor to them that reminds me of some of my favorite beers.
So I try to be open-minded about it, but I am not. I will often invite said naysayer over for dinner...hopefully to change their mind. More often then not, I do! And this isn't some egotistical nod to my ability to cook. Honestly, I think that Brussels sprouts are just an easy vegetable to cook incorrectly. With very little effort you can make them overly bitter or ruin the texture completely.
This recipe is one of my favorites as it easy to make and is very tasty. Use it to convert your friends. You can even toss these skewers on the grill if you want to. They are perfect as a side dish but I myself have enjoyed them as the main course many times. I hope you will too!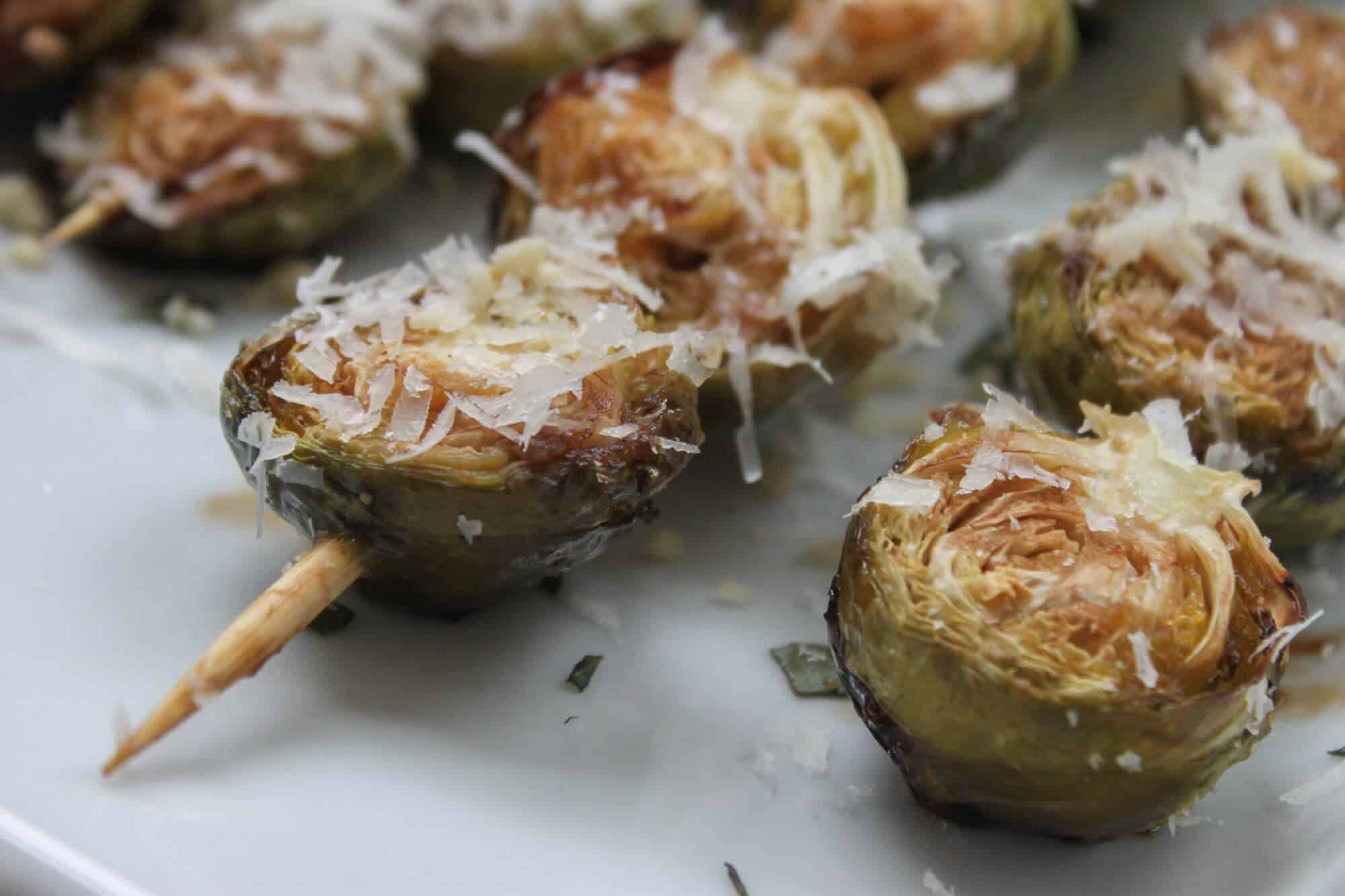 1
Trim and peel away the outer leaves of each Brussels sprout and then half them.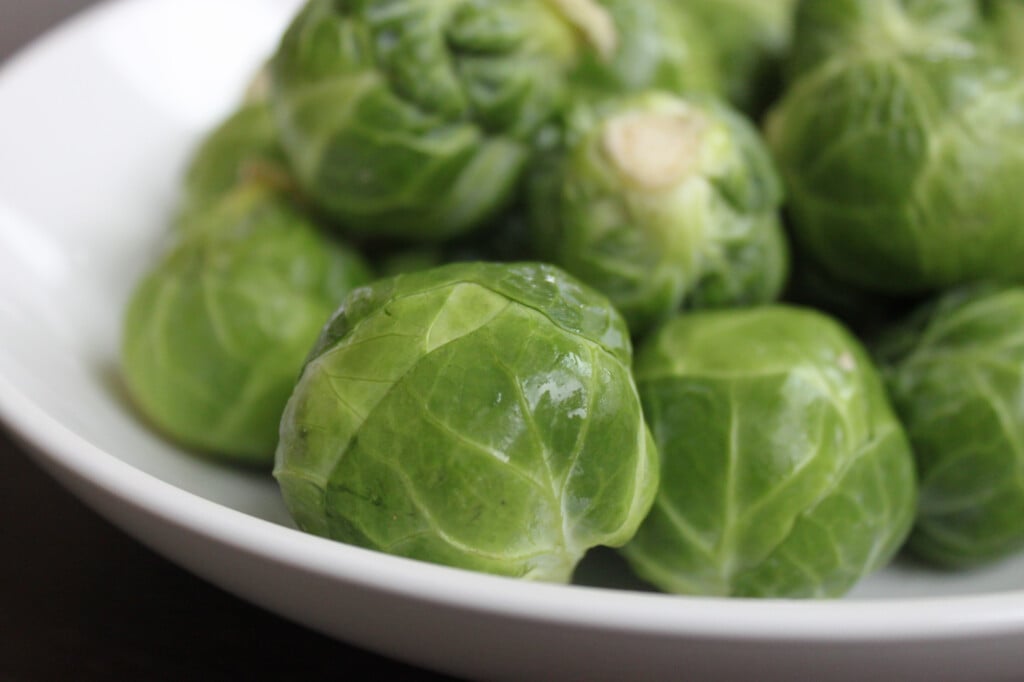 2
Slide the Brussels sprout halves onto the skewers, about six to eight halves per skewer.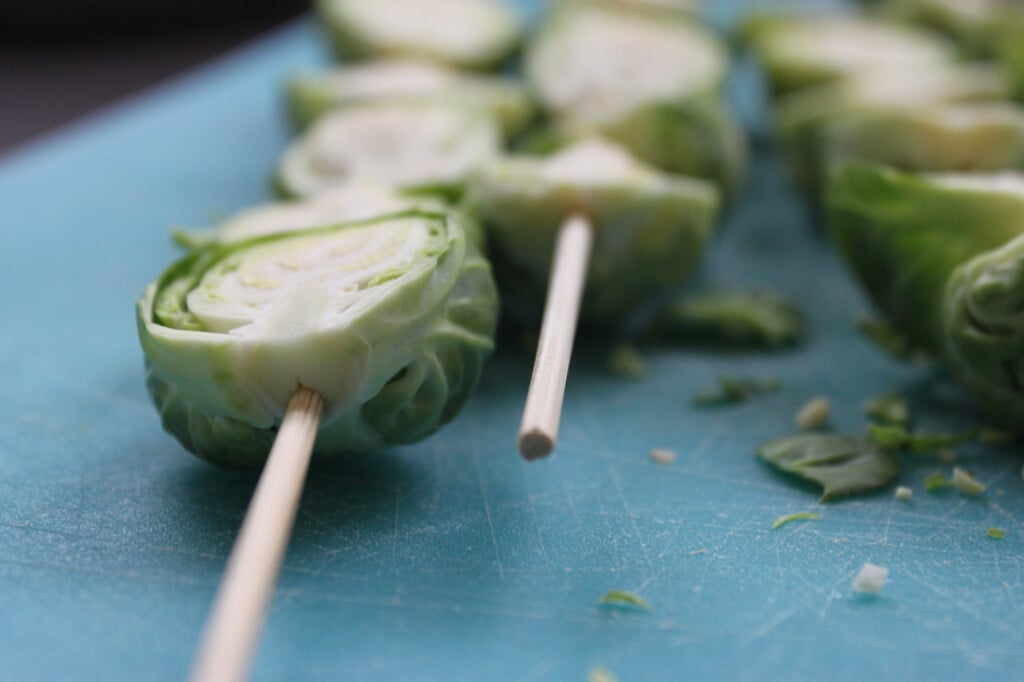 3
Line a baking dish with parchment paper and places the skewers halved-side up.
4
Drizzle olive oil and balsamic vinegar over each skewer, trying to "fill up" the Brussels sprouts.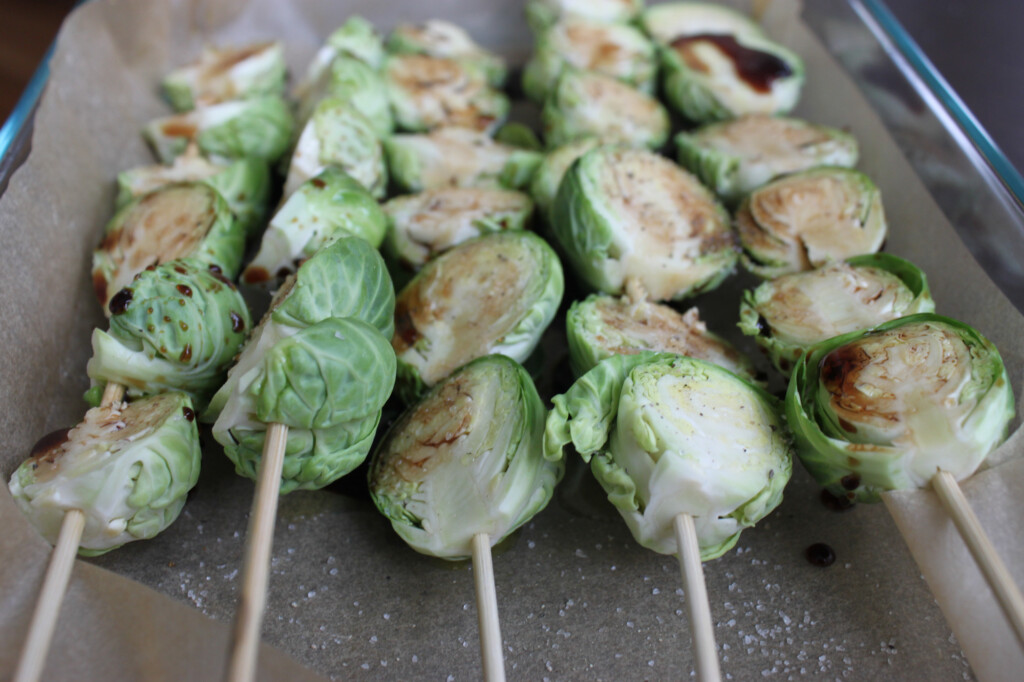 5
Bake the skewers at 400 degrees for about 30 minutes until they are cooked and crispy.
6
Plate the skewers on a serving tray and cover them with shaved Parmesan and the pine nuts.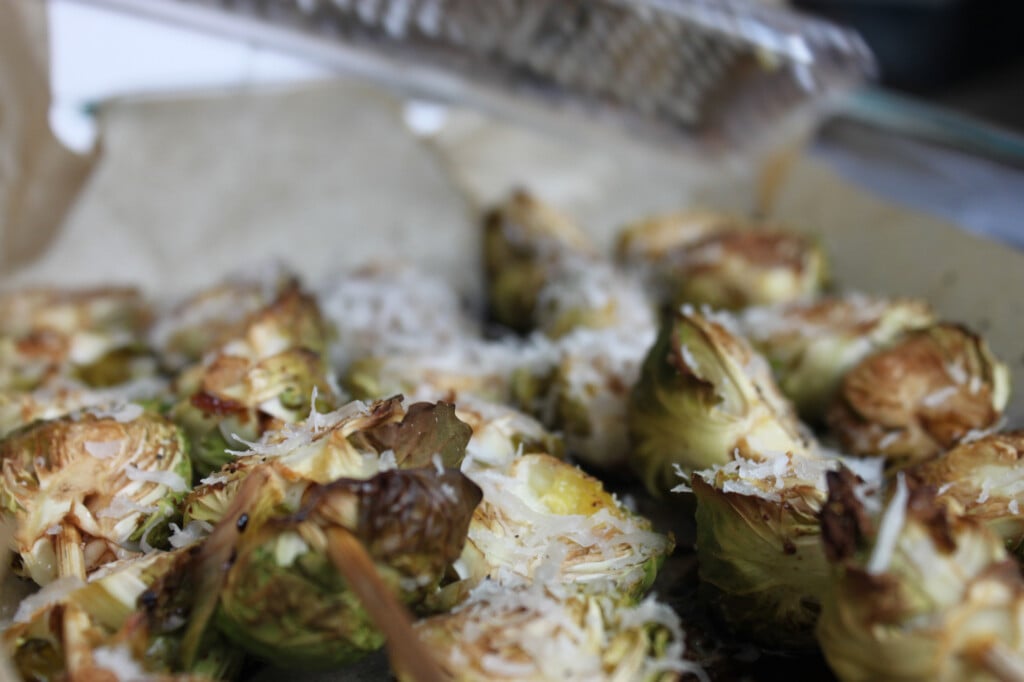 7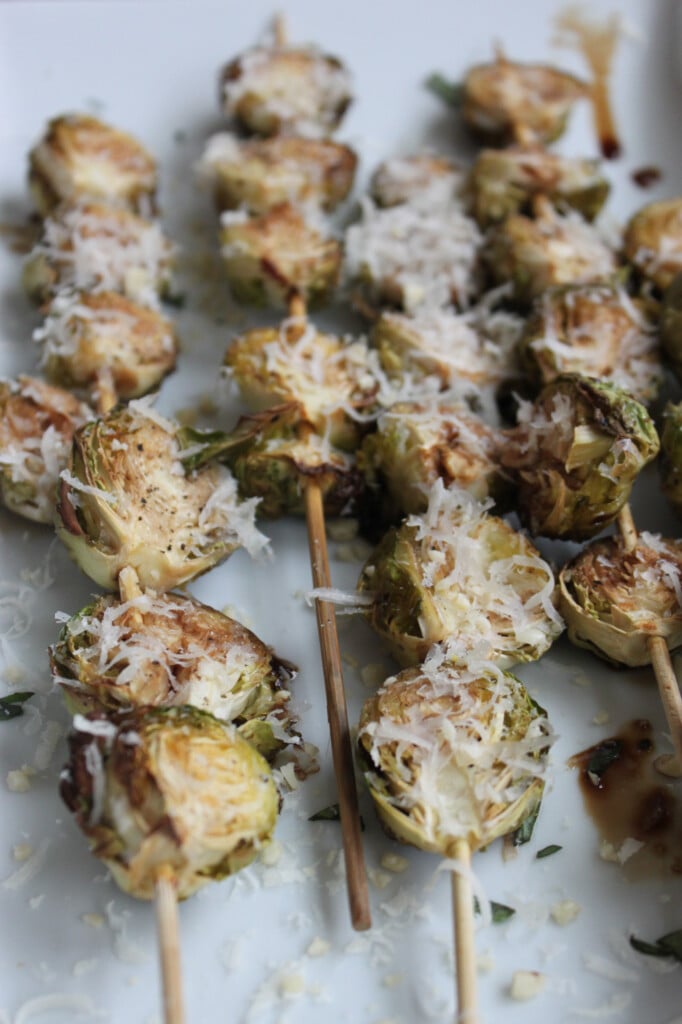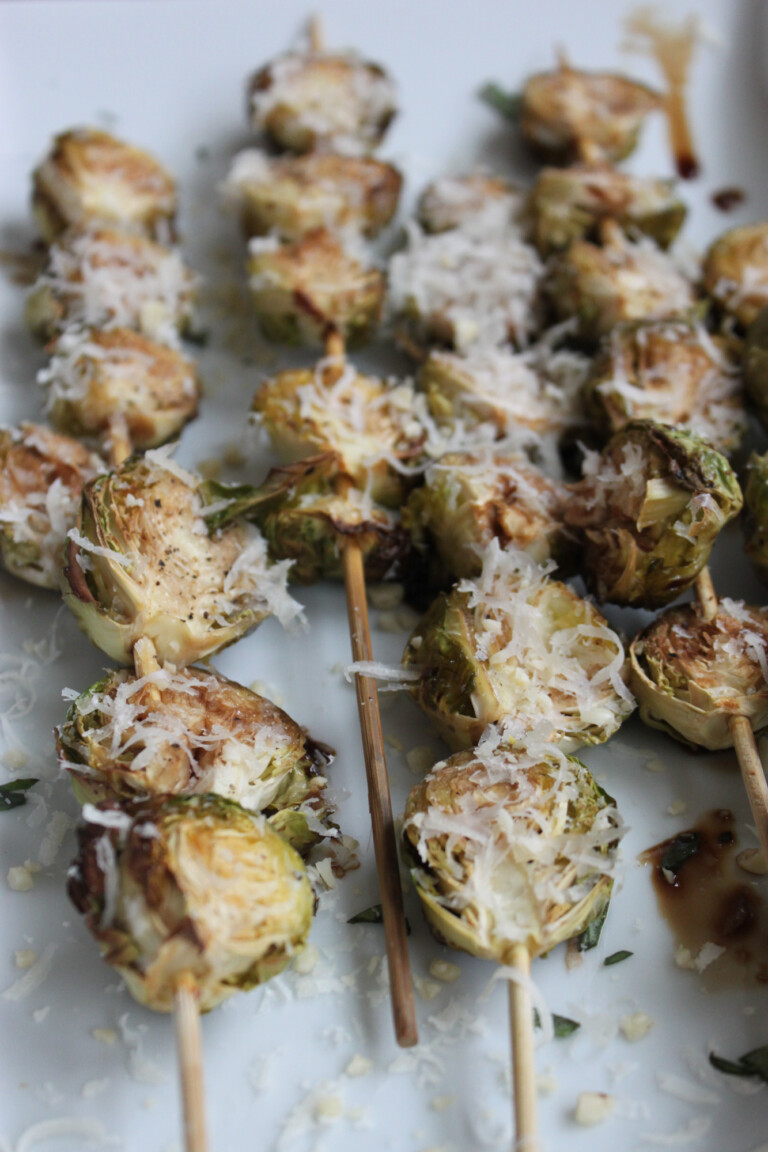 Nutrition Facts
Servings 1