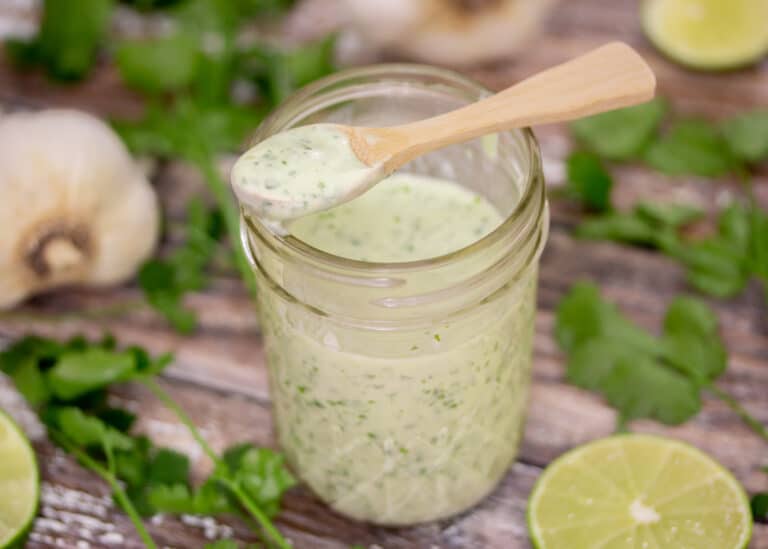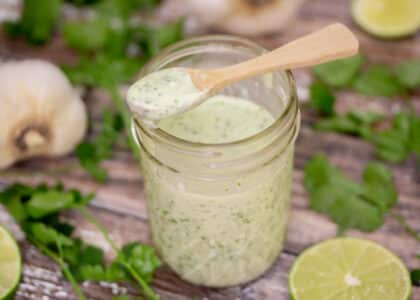 Ranch dressing lovers, you need to try this creamy cilantro dressing with fresh lime and garlic. It is a rich yogurt-based dressing that is delicious and easy to make.
Ingredients
1 ½
cups
loosely chopped cilantro
¼
cup
nonfat plain yogurt
Directions
Add the chopped cilantro, lime juice, avocado oil, yogurt, garlic to a food processor. I used my small one. Puree until cilantro is finely chopped and all ingredients are incorporated.
Add in the sea salt and pulse again until it is mixed in.
Transfer the mixture to an airtight mason jar and store in the fridge. The dressing should keep for a week. Mix well before each use.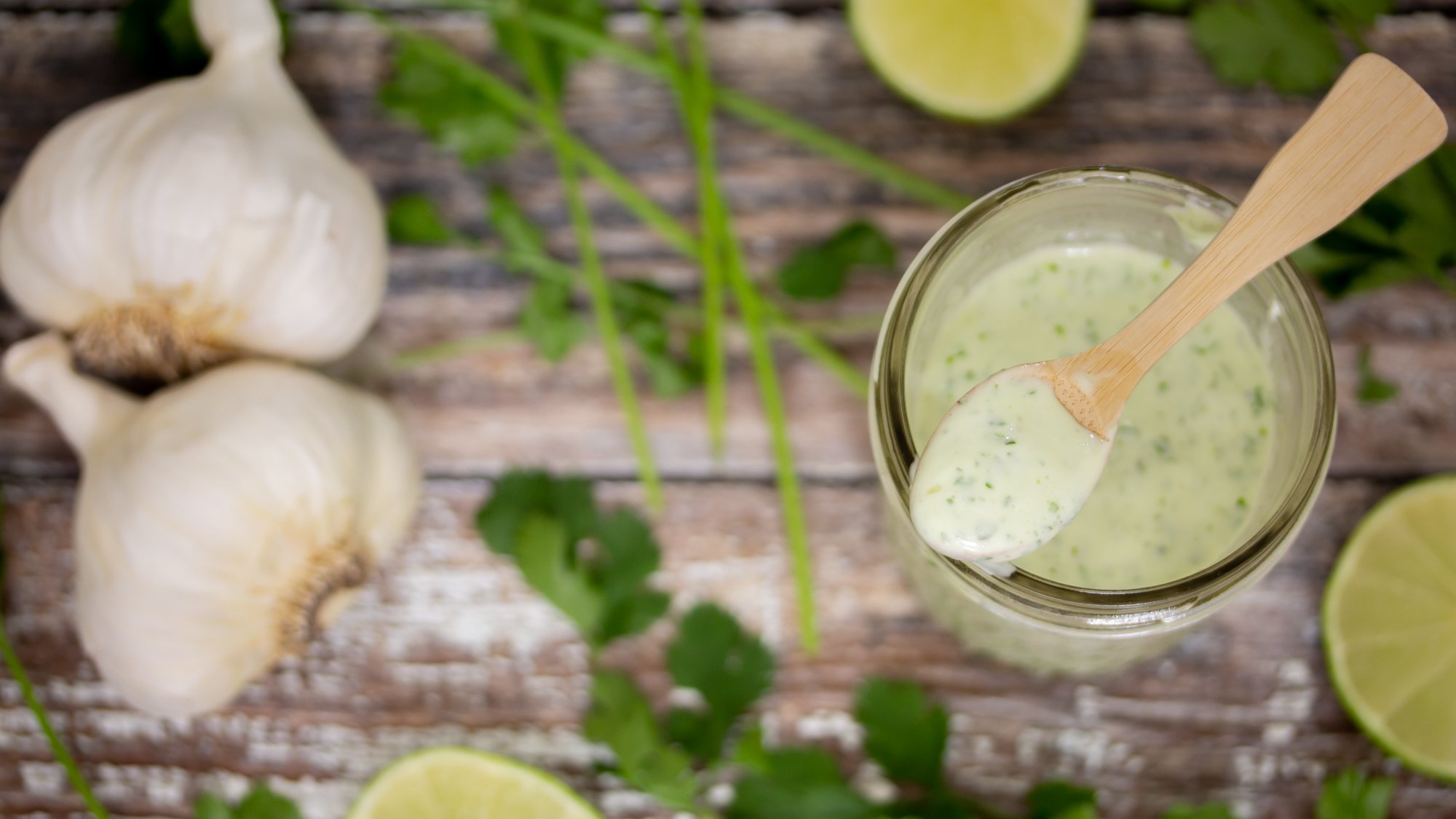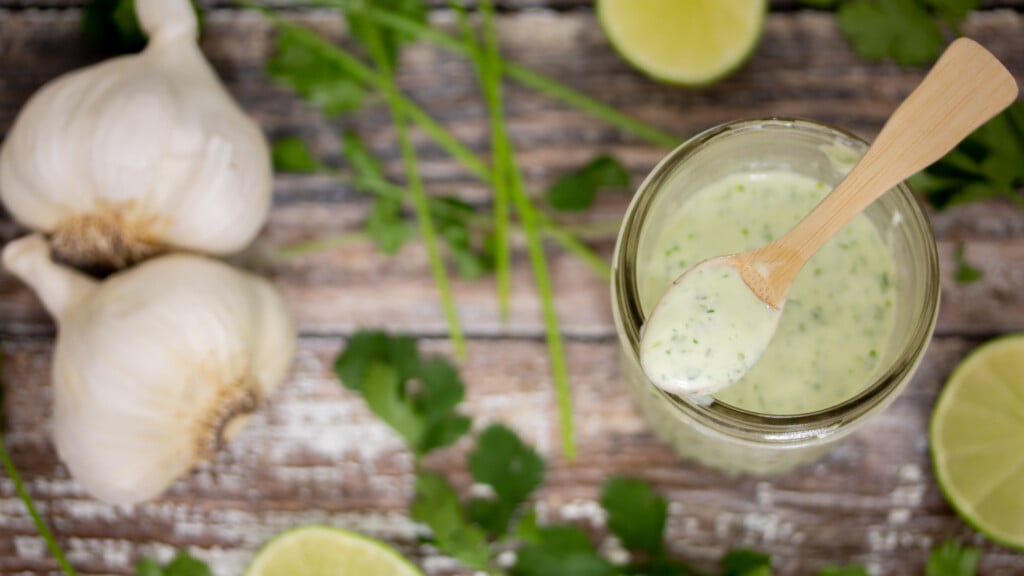 Enjoy!